3:54pm: Descalso's contract comes with a small incentives package as well, Heyman tweets. He'll earn $50K for reaching each of 425, 450 and 475 plate appearances in a given season, plus another $100K upon reaching 500 PAs.
2:02pm: The signing has now been announced. Descalso will earn salaries of $1.5MM and $2.5MM, per MLB.com's Jordan Bastian (via Twitter).
10:42am: The Cubs have agreed to terms with veteran utilityman Daniel Descalso, according to reports from Ken Rosenthal of The Athletic (Twitter link) and Jon Heyman of Fancred (via Twitter). Descalso, a client of Pro Edge Sports, will be promised $5MM over two seasons, per Rosenthal (Twitter links). There's a club option as well for the 2021 season, with a $3.5MM price tag and $1MM buyout.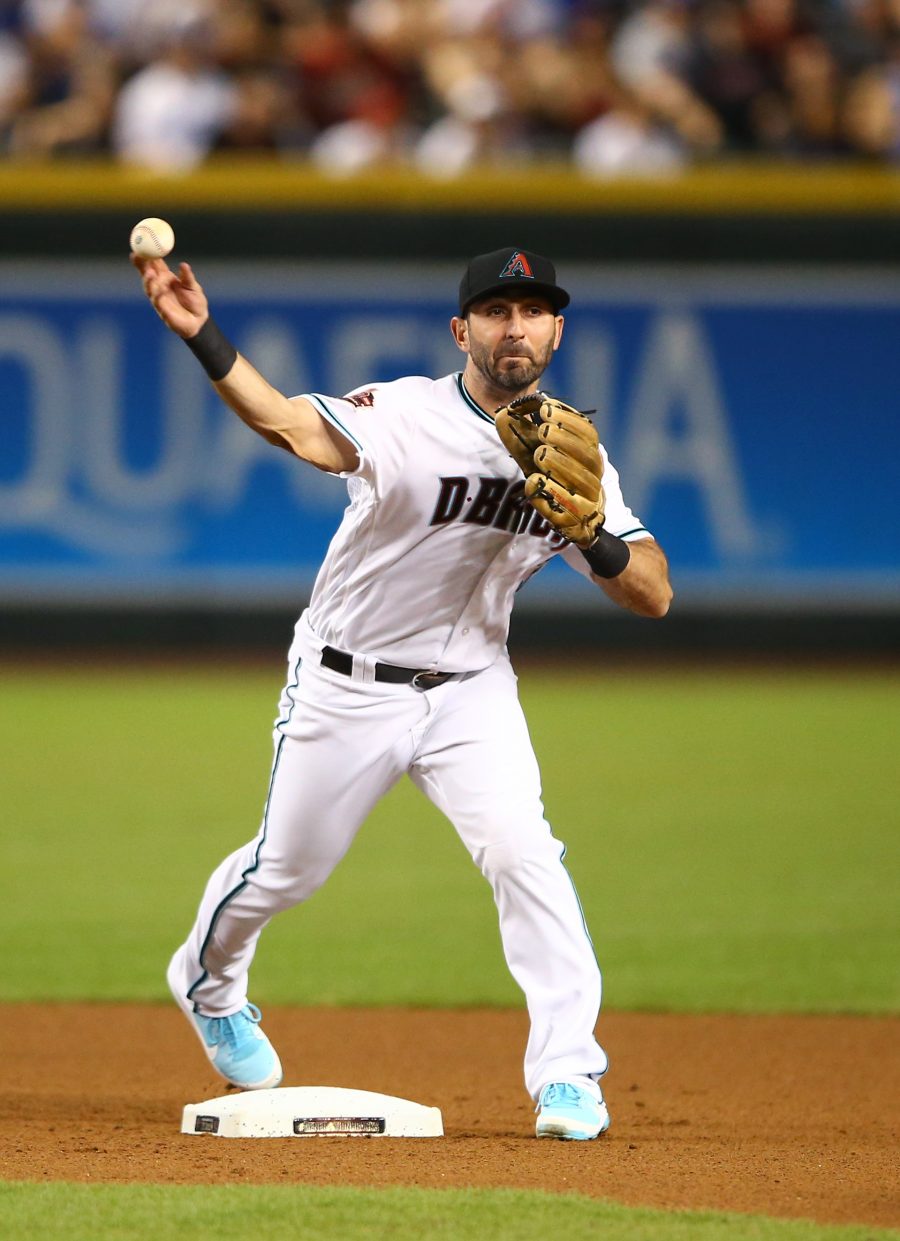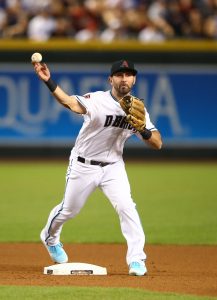 This move, if completed, promises to deliver the Cubbies some of the veteran grit they felt they were missing in a 2018 season in which they came up a bit short of their own lofty expectations. It would also bring Descalso back to the NL Central division after a four-year foray into the NL West.
Descalso will help the Cubs cover for the absence of  Addison Russell over the first month or so of the season, likely seeing quite a bit of action at second while Javy Baez plays short. Once Russell returns to the club from his domestic abuse suspension, as now seems to be the plan, Descalso will in all likelihood step back into the utility role to which he's best suited.
If that's all that takes place, the Cubs would feature a variety of versatile position players to work with. Russell and especially Baez would occupy a fair bit of the middle-infield action, with Descalso filling in there and at third base. Presumably, Ben Zobrist and Ian Happ will spend the majority of their time in the outfield, though both have ample experience on the dirt as well. Just where David Bote will fit in all of this isn't clear, but the Cubs certainly won't mind having the depth and he's optionable as well.
Of course, there could yet be further roster tweaks still to come. The Cubs have engaged the market in a surprisingly spartan manner thus far, with the club sending signal after signal that it's not going to add much payroll. But there could still be trade possibilities to work through and it's still reasonable to wonder whether the Chicago organization has a big strike still in it if the right opportunity arises.
Descalso, of course, spent the early portion of his career with the bitter-rival Cardinals. He earned his playing time as a gritty, pesky, versatile player who did enough in the field and on the bases to overlook his generally subpar bat.
In recent years, though, the 32-year-old Descalso has opened up some new aspects to his game. Beyond getting acquainted in the corner outfield, he has become an increasingly aggressive flyball hitter. The initial returns have been impressive, as Descalso has turned into a lite version of a three-true-outcomes hitter.
Last year, in 423 trips to the plate, Descalso popped 13 long balls. He struck out and walked at career-high rates, 26.0% and 15.1% respectively, while turning in a productive overall .238/.353/.436 slash. That was good for a 111 wRC+, a nice number for a player who had never before topped 90 in a given season. With quality baserunning added in, Descalso clocked in at 1.6 fWAR — easily a career-high.
Descalso hasn't played much shortstop in recent seasons, though that is in part no doubt a reflection of the needs of his former teams. It's also not a primary concern for the Cubs, who can utilize Baez and Russell at the position.
Photo courtesy of USA Today Sports Images.