The offseason's latest blockbuster trade doesn't involve the exceptionally active Mariners nor any of the five teams in the hyper-aggressive National League East. Rather, both the Cardinals and Diamondbacks have announced that first baseman Paul Goldschmidt has been traded from Arizona to St. Louis in exchange for right-hander Luke Weaver, catcher Carson Kelly, minor league infielder Andy Young and a Competitive Balance Round B selection in next year's draft.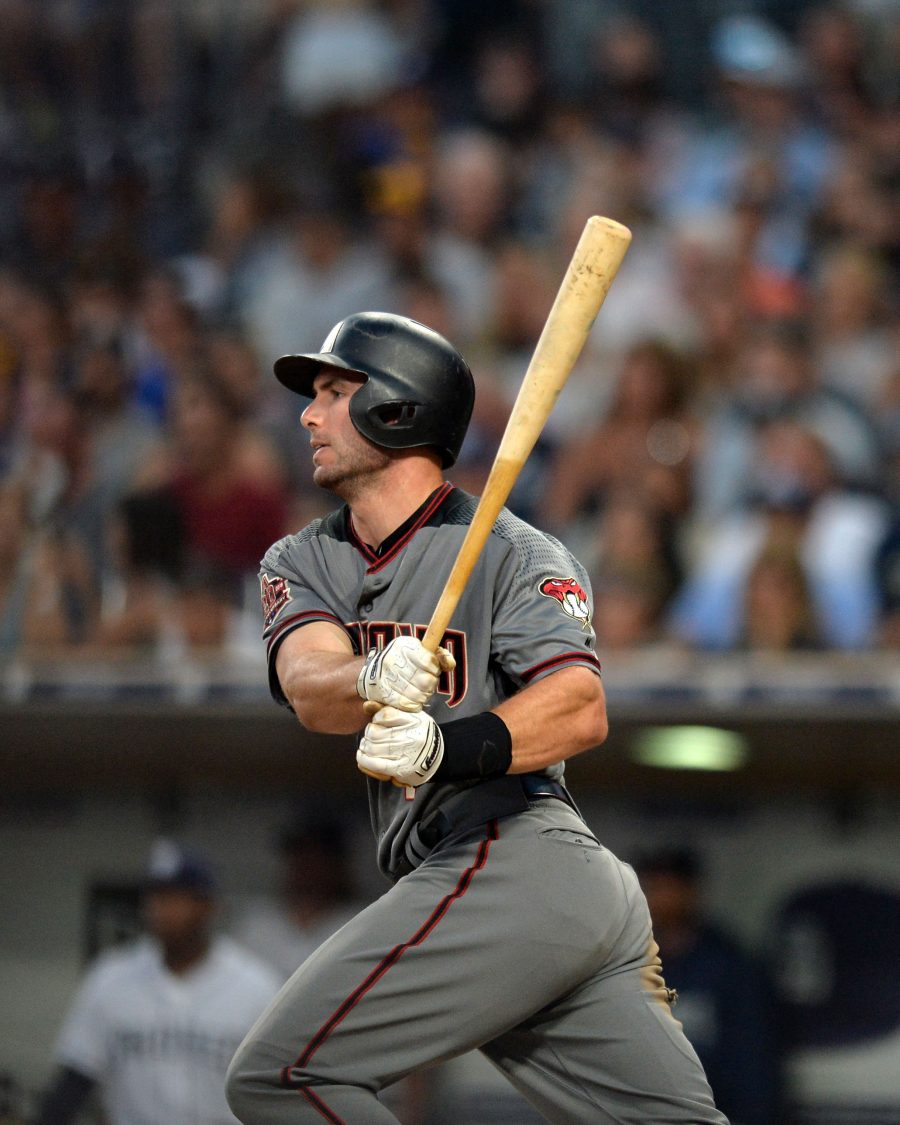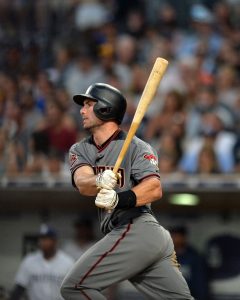 Derrick Goold of the St. Louis Post-Dispatch wrote earlier today that the Cardinals have indicated that they want to determine if there's any momentum in any of their ongoing trade talks this week, heading into the Winter Meetings, noting that those talks included ongoing negotiations with the Diamondbacks regarding their first baseman and perennial MVP candidate.
Goldschmidt, 31, is heading into his final season of club control and stands to earn $14.5MM next season before reaching free agency next winter. The six-time All-Star rebounded from an awful start to the 2018 campaign to finish with a brilliant .290/.389/.533 line through 690 plate appearances.
The Cardinals have been well-known to be in the hunt for a middle-of-the-order bat for a second consecutive offseason, with a reported focus on corner infielders. The addition of Goldschmidt would presumably push Matt Carpenter to third base, with Paul DeJong and Kolten Wong currently lined up to hand shortstop and second base duties.
Last offseason, the Cards sought a similar addition and turned their focus to Marlins slugger Marcell Ozuna. However, a shoulder injury known to be bothering Ozuna at the time proved detrimental to the outfielder's offensive production, and he finished the season with a fairly pedestrian .280/.325/.433 batting line and 23 home runs — a far cry from his 2017 slash of .312/.376/.548 and 37 homers. If Ozuna is able to bounce back, the Cards can trot out a lineup featuring Goldschmidt, Carpenter and Ozuna — a highly talented trio with potential to comprise one of the more imposing hearts of the order in the Majors.
For the D-backs, the motivation to trade Goldschmidt comes from the slugger's limited club control, a bloated payroll that had been at franchise-record levels and a desire to restock a thin farm system. Goldschmidt already inked one club-friendly contract with the D-backs and, with the end of that contract in sight, it's unlikely that he'd sign for anything less than market value this time around. To that end, Nick Piecoro of the Arizona Republic reports that the Diamondbacks did try to sign Goldschmidt to an extension before trading him but were unable to come to terms (Twitter link).
With the reality that Goldschmidt wouldn't be signing a new contract firmly set in place, general manager Mike Hazen and his staff moved to acquire more in exchange for Goldschmidt than they'd have stood to gain by allowing him to play out his final season of club control and receive a qualifying offer. The return announced by the two clubs more than meets that description. Both Weaver and Kelly have big league experience and were considered to be among the game's top 100 prospects before surfacing in the Majors. Young, meanwhile, posted strong numbers between Class-A Advanced and Double-A last season, and the Competitive Balance draft pick the D-backs are acquiring is currently slotted in at No. 78 overall (though draft compensation from qualified free agents could potentially alter the exact placement by a matter of a few slots).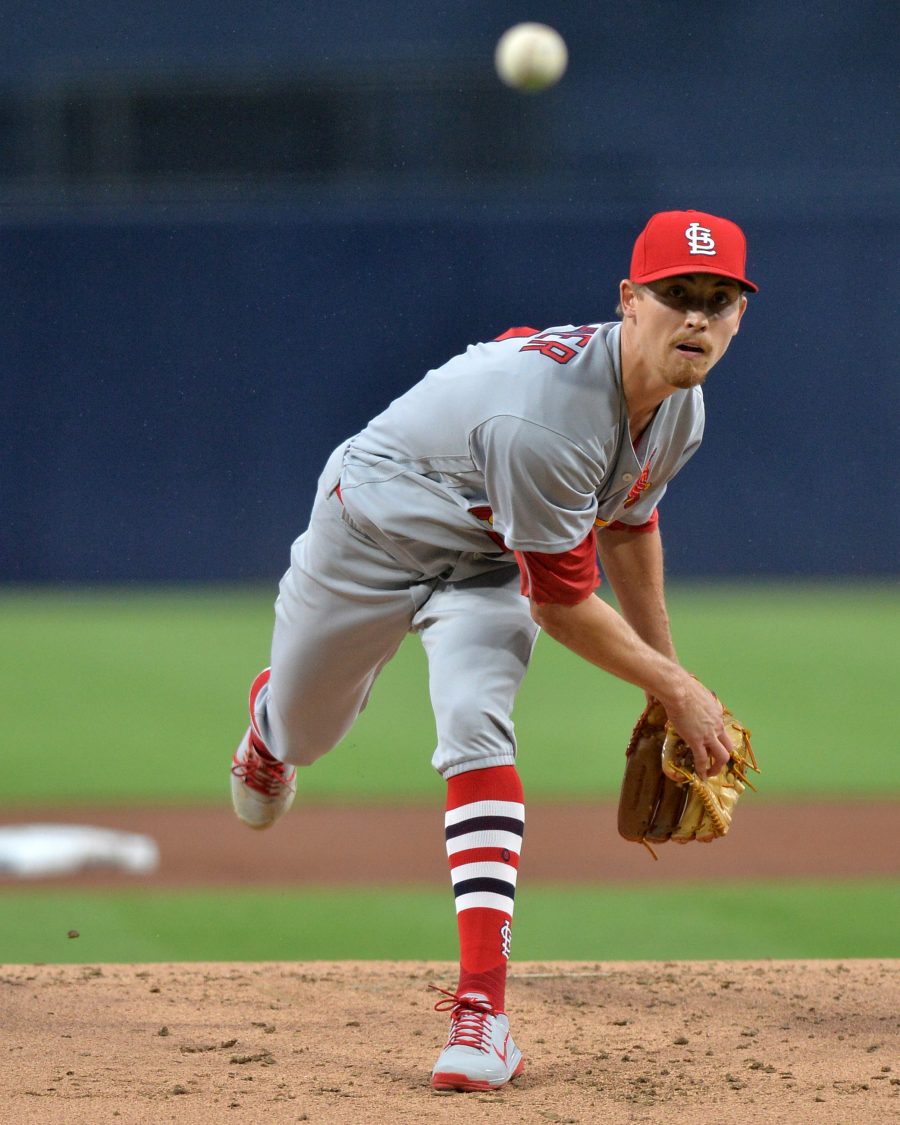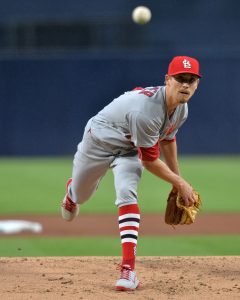 Weaver will pitch the bulk of next season at just 25 years of age. A year ago at this time, Weaver looked like a lock for the Cards' rotation for years to come. He'd posted a 3.88 ERA in 60 1/3 innings at the big league level in 2017, turning in brilliant marks of 10.7 K/9, 2.5 BB/9, 1.04 HR/9 and a 49.4 percent ground-ball rate. Weaver notched a 3.17 FIP, 2.93 xFIP and 3.29 SIERA in that time and appeared to be one of the National League's most promising young arms.
The 2018 season, however, saw the former first-round pick take a step back. Weaver totaled 136 1/3 innings with 8.0 K/9, 3.6 BB/9, 1.25 HR/9 and a diminished 42.4 percent ground-ball rate. His FIP, xFIP and SIERA marks all hovered in the mid-4.00 range as his hard-hit rate spiked by more than 10 percent. Clearly, Weaver has some adjustments to make, but he's controllable for another five seasons and, if all pans out well, he could give the Snakes a solid mid-rotation arm for the foreseeable future. He's the second rotation piece the D-backs have added in as many days, following yesterday's signing of right-hander Merrill Kelly to a two-year deal on the heels of his breakout in the Korea Baseball Organization.
Kelly, meanwhile, gives the D-backs their potential catcher of the future. The 24-year-old was touted as the heir-apparent to Yadier Molina in St. Louis but has yet to find much success in minimal big league time behind Molina. A former second-round pick, Kelly has batted just .154/.227/.188 in 131 plate appearances at the MLB level, though playing time has been hard to come by for him.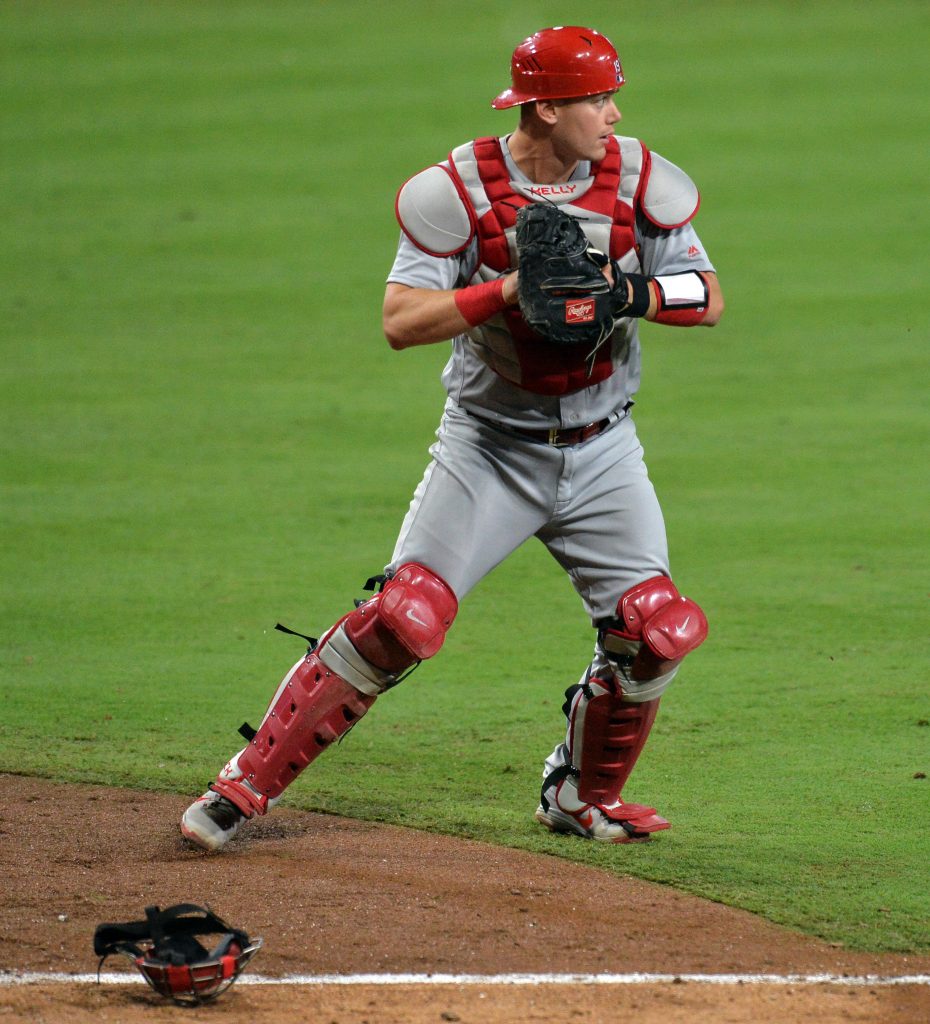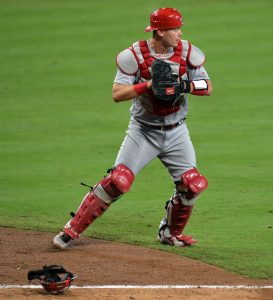 However, Kelly comes to the D-backs with six seasons of team control and a career .278/.373/.416 batting line in 755 plate appearances at the Triple-A level. He's thrown out 32 percent of opposing base thieves in his minor league career and, according to Baseball Prospectus, has turned in very strong framing numbers and above-average blocking abilities throughout his minor league tenure.
As for Young, the 24-year-old turned in strong numbers last season — albeit against younger competition. In 503 PAs last year, he hit .289/.379/.479 with 21 homers, 13 doubles, three triples and four steals. A 37th-round pick in the 2016 draft, he's shown quite a bit of versatility by playing second base, third base, shortstop and both outfield corners to this point in his professional career.
The draft pick further solidifies a nice return for Arizona. The No. 78 selection in the 2018 draft came with a $763K slot value — a number that should take an incremental step forward in 2019. The D-backs, then, will not only add a top 80 selection to their draft but an additional $775-800K to their overall draft pool next season.
It's a steep price for the Cardinals to pay, even if Weaver and Kelly are likelier to become solid regulars than perennial All-Stars. A combined 11 years of control, a top-80 selection in next season's draft a minor league utility player with solid to-date performances gives Arizona ample opportunity to recoup long-term value. The Cards, however, are dealing from positions of depth — particularly with regard to the starting rotation, where Weaver wasn't even assured a spot in 2019 due to the glut of quality options the team has amassed. While the team has less depth behind the plate, Molina is signed at a premium rate through the 2020 season, meaning Kelly wouldn't have been in line for regular at-bats until at least 2021. Beyond that, 2016 seventh-rounder Andrew Knizner has elevated his status in recent seasons and is now considered by MLB.com to be the organization's No. 5 prospect.
It's also possible that the Cards secure some long-term value out of this trade. They'll presumably make their own attempt to hammer out a long-term contract with Goldschmidt and, should those efforts come up short as was the case in Arizona, they'll be in position to recoup a compensatory pick in the 2020 draft by issuing a qualifying offer to Goldschmidt.
From here, the D-backs figure to shift their focus to finding a trade partner for right-hander Zack Greinke. Unlike Goldschmidt, the motivation to move Greinke will stem from a more financial standpoint, as the former AL Cy Young winner is owed a combined $104.5MM over the next three seasons. While the D-backs are reportedly on the hook for the pro-rated signing bonus on his contract even after a trade (per The Athletic's Zach Buchanan), that sum only totals $9MM. An acquiring team could, in theory, spare the D-backs a whopping $97.5MM in future salary obligations, although it stands to reason that the D-backs would have to include some cash or take back a fairly notable salary as part of any Greinke deal.
John Gambadoro of Arizona Sports 98.7 FM tweeted that the two sides could be closing in on a trade. Derrick Goold of the St. Louis Post-Dispatch added that there was "momentum" building in trade talks (Twitter link). Fancred's Jon Heyman tweeted that Goldschmidt would be going to St. Louis.