1:27pm: MLBTR has confirmed that the contract breaks down as follows: $1MM signing bonus, $3MM salary in 2019, $8.5MM salary in 2020, $8.5MM salary in 2021 and a $4MM buyout on a $12MM option for the 2022 season. In total, the contract guarantees Kelly $25MM.
Dec. 21, 12:45pm: The Dodgers have formally announced the signing. They'll need to make a corresponding 40-man roster move, though they've yet to announce what that will be.
Dec. 13: The Dodgers and free agent righty Joe Kelly are close to an agreement, according to Ken Rosenthal and Robert Murray of The Athletic (Twitter link).  Kelly is set to receive a three-year deal worth around $25MM, as per Yahoo Sports' Jeff Passan (via Twitter).  Kelly is represented by ACES.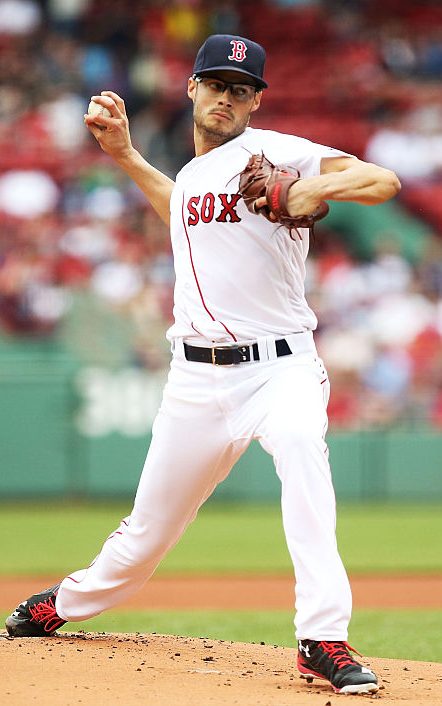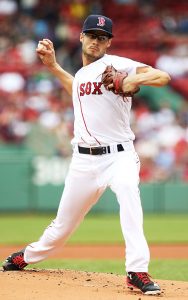 The Dodgers received an up-close (and, at the time, unwelcome) look at Kelly's ability during the World Series, when he tossed six shutout innings over five appearances to help Boston capture the championship.  His work in the Fall Classic capped off an outstanding postseason for Kelly, who allowed just one earned run over 11 1/3 IP against the Dodgers, Astros, and Yankees.
If last October represented Kelly at his best, the righty hasn't always been able to consistently deliver on that potential throughout his career.  Kelly posted a 4.39 ERA, 9.3 K/9, and 2.13 K/BB rate over 65 2/3 innings in the regular season, and has had some issues avoiding walks over the last three seasons (4.6 BB/9 since 2016).  His 9.2 K/9 over that same stretch is nothing to sneeze at, of course, though it still seems somewhat of an underwhelming total given the pure electricity in Kelly's arm.  He averaged 98.1 mph on his fastball last season, dropping just slightly from a 99 mph average in 2017.
Kelly is likely to fit into the setup role in the Dodgers' bullpen, handling the eighth inning to set up closer Kenley Jansen.  Given the amount of flexibility and potential starting arms that could see time in the pen, however, it also wouldn't be surprising to see Kelly brought into higher-leverage situations earlier in games.
Between Kelly joining the Dodgers and Jeurys Familia going to the Mets, we're beginning to see some of the offseason's top free agent setup men come off the board.  MLBTR ranked Kelly 25th on our list of the winter's top 50 free agent, projecting him to land three years and $27MM (though we had the Anaheim native going to his hometown Angels, rather than the Los Angeles area's other team).