The Nationals on Thursday announced the signing of free-agent righty Anibal Sanchez, to a two-year contract with a club option for a third season. Sanchez is said to be guaranteed $19MM on the contract, which reportedly contains some relatively minimal deferrals. Sanchez is represented by agent Gene Mato.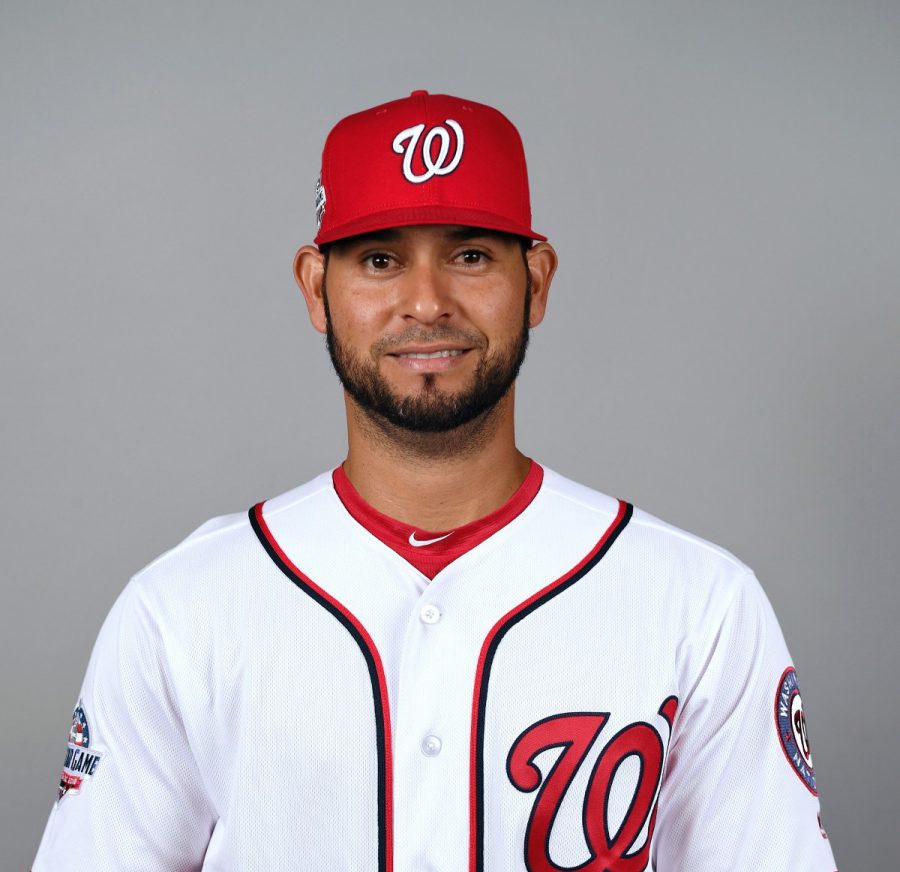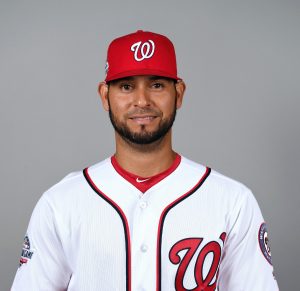 Sanchez, 35 in February, will reportedly earn a $6MM salary in 2019, $7MM in 2020 and will have the additional $6MM of his $19MM guarantee deferred to 2021. That leaves the Nats with more financial breathing room as they look to continue adding to the 2019 roster, although it doesn't lower the luxury tax hit that comes with Sanchez's contract. The 2021 club option is valued at $12MM, and Sanchez can reportedly earn another $4MM of incentives.
Sanchez steps into the rotation spot that was recently vacated when Tanner Roark was traded to the Reds. While Sanchez, it seems, won't come to the Nats at a significantly lower rate than the $9.8MM at which Roark was projected (via MLBTR contributor Matt Swartz). However, unlike Roark, who exhibited numerous red flags in 2018 (e.g. diminished velocity, strikeout, home-run and ground-ball rates), Sanchez enjoyed a legitimate renaissance with the Braves in 2018 and looks in many regards to be trending back up.
After joining the Braves on a minor league contract in Spring Training, the veteran Sanchez not only worked his way onto the roster but emerged as one of Atlanta's most reliable arms. In 136 2/3 innings, the former Marlins/Tigers hurler worked to a terrific 2.83 ERA with 8.9 K/9, 2.8 BB/9, 0.99 HR/9 and a 45 percent ground-ball rate.
While Sanchez undoubtedly has his skeptics given the dreadful manner in which his time with the Tigers ended, a look at his secondary metrics and pitch selection gives every reason to continue to be optimistic in 2019. Sanchez dramatically ramped up the usage of his cutter this past season, leading to increases in both his swinging-strike and opponents' chase rates. Where Sanchez truly shined, however, was not necessarily in terms of missing bats (though his strikeout rate was strong) but rather in terms of generating weak contact. Per Statcast data, no qualified starting pitcher in baseball had a lower average exit velocity on balls in play than Sanchez, and no pitcher in the game allowed less hard contact than the minuscule 25.8 percent clip that Sanchez yielded.
Clearly, the Nationals are buying the new and improved version of Sanchez. While there's likely some regression in store — it's not reasonable to expect him to replicate a league-best ability to minimize hard contact, and Sanchez did benefit from both a 79 percent strand rate and .255 average on balls in play — at two years and a total of $19MM, the Nats aren't exactly paying him to be the dominant buzzsaw that he was in Atlanta this past season. If Sanchez can even function as a competent mid-rotation piece, that'd be a more than acceptable price to pay. And, if he outperforms Roark by any appreciable sum, then the decision to jettison him in favor of Sanchez will look all the more shrewd, given the comparable salary figures.
[Related: Updated Washington Nationals depth chart and Nationals payroll outlook]
Sanchez will slot into the Nationals' rotation behind a stacked top three that features three-time Cy Young winner/future Hall of Famer Max Scherzer, former No. 1 overall pick Stephen Strasburg and 2018 breakout star Patrick Corbin — another offseason addition for general manager Mike Rizzo and his staff. That quartet, paired with one of Joe Ross, Erick Fedde or perhaps another yet-to-be-acquired starting pitcher, should comprise one of the game's most formidable starting staffs as the Nationals look to reemerge as contenders in an increasingly difficult division on the heels of a down year for the organization.
From a 2019 payroll vantage point, this deal won't likely change much from the way things looked a week ago, prior to the trade of Roark, and the same is largely true with regard to the Nationals' luxury tax ledger. As such, the addition of Sanchez shouldn't have any impact on the Nationals' ability to make another run at retaining Bryce Harper, though recent comments from managing principal owner Mark Lerner suggest that Harper's time with the Nats may indeed be up.
If that's indeed the case, the organization will have essentially spread out much of the money that could've gone to Harper across a number of offseason additions, having already signed Corbin, Sanchez, Kurt Suzuki and Trevor Rosenthal in addition to trading for Kyle Barraclough and Yan Gomes. With Sanchez now in the fold, the Nationals project at just north of $200MM in terms of both actual 2019 payroll and luxury tax payroll. That leaves about $6MM to work with to remain under the luxury barrier, though they exceeded that threshold last season, so there's clearly no ownership mandate not to cross that point.
Sanchez's deal may seem steep to some, given the lasting impression from his final years in Detroit. However, the general parameters of this contract align with the two years and $22MM forecast on MLBTR's Top 50 free agent rankings/contract predictions. For those who played along in MLBTR's Free Agent Prediction Contest, just 1.88 percent of participants correctly pegged Sanchez as a future National.
Anthony Fenech of the Detroit Free Press broke the news that Sanchez was signing with the Nats (Twitter links). Fancred's Jon Heyman added information on the third-year option (Twitter links), and Jesse Dougherty of the Washington Post tweeted the yearly breakdown of the contract.