Longtime big league starter Aníbal Sánchez took to Instagram this evening to announce his retirement. The 39-year-old wraps up a career in which he appeared in parts of 16 big league campaigns.
"Throughout these past 17 years in Major League Baseball, God has given me the opportunity to live wonderful moments on and off the field," Sánchez wrote. "Baseball has been my great passion since I was a child, and I am extremely grateful to have been able to make that dream a reality." He goes on to thank his teammates, coaches, managers, scouts, franchise owners and agents at Mato Sports Management, as well as his family, friends and the fans who supported him along the way.
"Today begins a new chapter where I hang up the glove and uniform to pursue my other passions," Sánchez concluded. "I retire as a major league player; however, I will always be close to the sport I love. See you soon."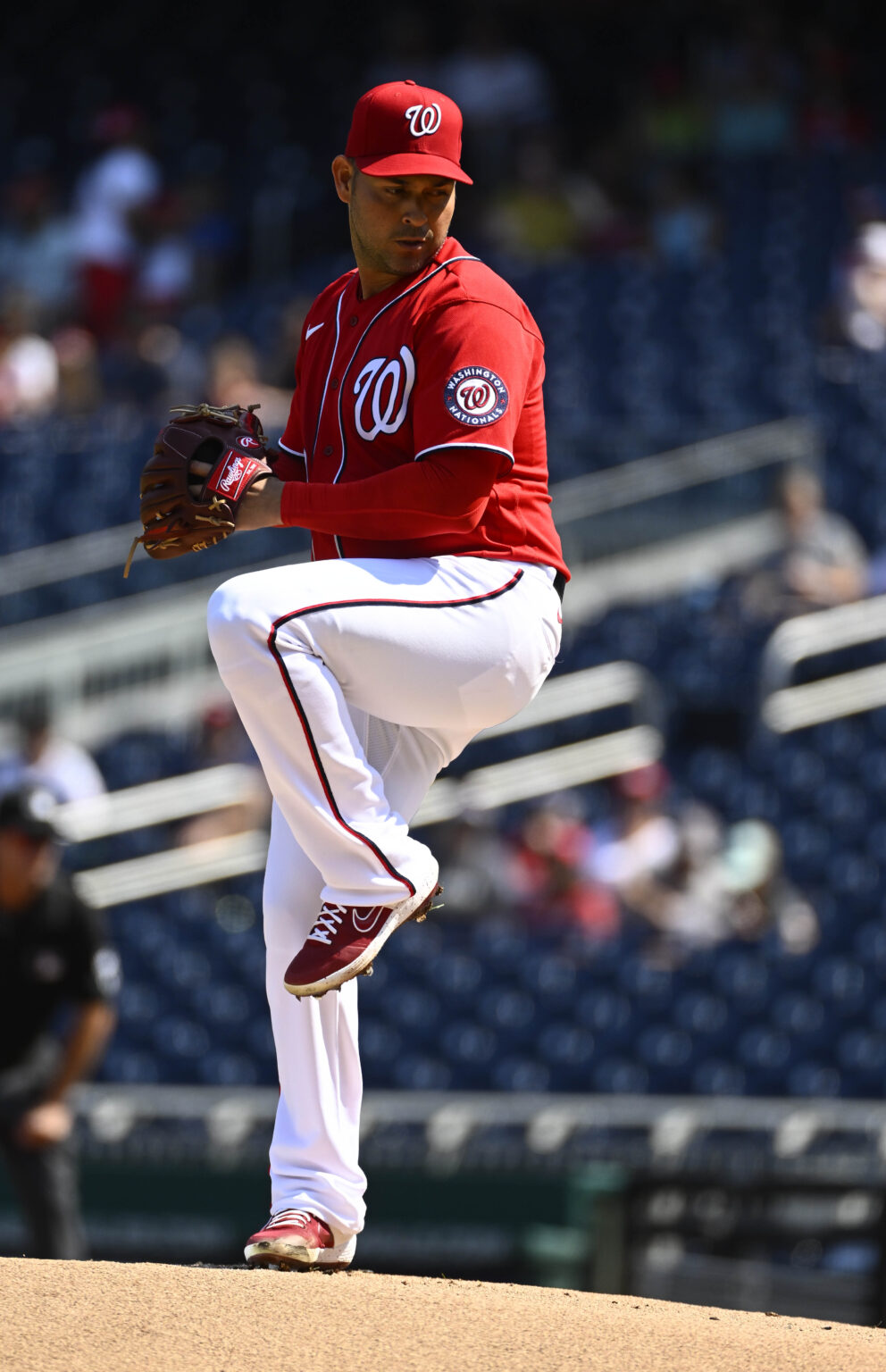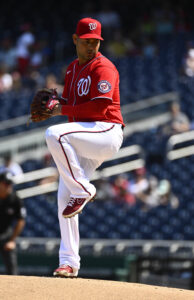 Sánchez began his professional career with the Red Sox as an amateur signee out of Venezuela during the 2000-01 international period. Within a few years, he pitched his way to Double-A and rated as one of the top pitching prospects in the Boston system. Over the 2005-06 offseason, the Sox dealt him alongside Hanley Ramírez and two more minor leaguers to the Marlins to bring in ace Josh Beckett.
Florida called him to the majors for the first time the following June. Sánchez hit the ground running as a 22-year-old, tossing 114 1/3 innings of 2.83 ERA ball over his first 18 appearances. He threw a no-hitter in just his 13th career start, completing the feat in a six strikeout outing against the Diamondbacks that September. Sánchez finished that year ninth in NL Rookie of the Year voting.
Injuries dogged the right-hander over the next few seasons. He didn't make more than 16 starts in any of the three years between 2007-09. Fortunately, he returned to health for his first full big league campaign in 2010. Sánchez would make 32 starts with a sub-4.00 ERA in both 2010 and '11. He was on that pace again in 2012, working to a 3.94 ERA over 19 starts as an impending free agent for a noncompetitive Miami team. The Tigers acquired him in a deadline blockbuster, adding Sánchez and second baseman Omar Infante for a package headlined by former first round pick Jacob Turner.
Sánchez was excellent down the stretch to help Detroit to an AL Central title. He pitched three quality starts in as many outings during that year's postseason, helping the Tigers to a pennant. The Tigers brought him back on a five-year free agent deal with an $80MM guarantee over the offseason.
Detroit was immediately rewarded with the best season of Sánchez's career. He worked 182 innings of 2.57 ERA ball over 29 starts. He won the AL ERA title and topped the Junior Circuit with a 2.39 FIP. Sánchez finished fourth in Cy Young balloting and helped the club to a repeat division title. The Tigers came up a round short of the World Series that time around, though Sánchez contributed 12 innings of four-run ball during the AL Championship Series.
The veteran hurler turned in another productive showing in 2014, working to a 3.43 ERA in 126 frames on another division-winning Detroit team. His production fell off thereafter, as his ERA jumped each season between 2015-17. He finished his Detroit tenure with a 6.41 season that led them to decline a 2018 club option. Sánchez made an unexpected resurgence upon landing with the Braves on a minor league deal in 2018. He cracked the MLB club and provided Atlanta a 2.83 ERA over 136 2/3 innings to help them to an NL East title.
That rebound earned Sánchez a multi-year contract in his return trip to free agency. He jumped to the Nationals on a two-year, $19MM pact that paid off incredibly in the first season. He made 30 starts with a 3.85 ERA in the regular season. The Nats made the playoffs as a Wild Card club and embarked on a run to the first championship in franchise history. Sánchez was a productive contributor as the #4 starter, highlighted by 7 2/3 scoreless innings to stake Washington to a series lead against the Cardinals in the first game of the NLCS.
Sánchez posted middling numbers during the shortened season and sat out 2021 entirely. He returned last year on another run with a now-rebuilding Washington club, turning in a 4.28 ERA in 14 outings. It was a respectable finish to a lengthy, accomplished run at the highest level.
All told, Sánchez leaves the game with a 4.06 ERA in a little more than 2000 big league innings. He had seven seasons with 100+ innings and fewer than four earned runs per nine. Sánchez won 116 games and struck out a little under 1800 hitters. He chipped in a 2.93 ERA through 61 1/3 postseason innings across three franchises, helping two teams to a pennant and one to a championship. Baseball Reference valued his career around 28 wins above replacement, while FanGraphs pegged him closer to 31 WAR. He banked just over $103MM in earnings.
Congratulations to Sánchez on an excellent career and all the best in his post-playing days.
Image courtesy of USA Today Sports.