The Reds have announced the acquisition of veteran righty Tanner Roark from the Nationals. Reliever Tanner Rainey goes to Washington in the swap.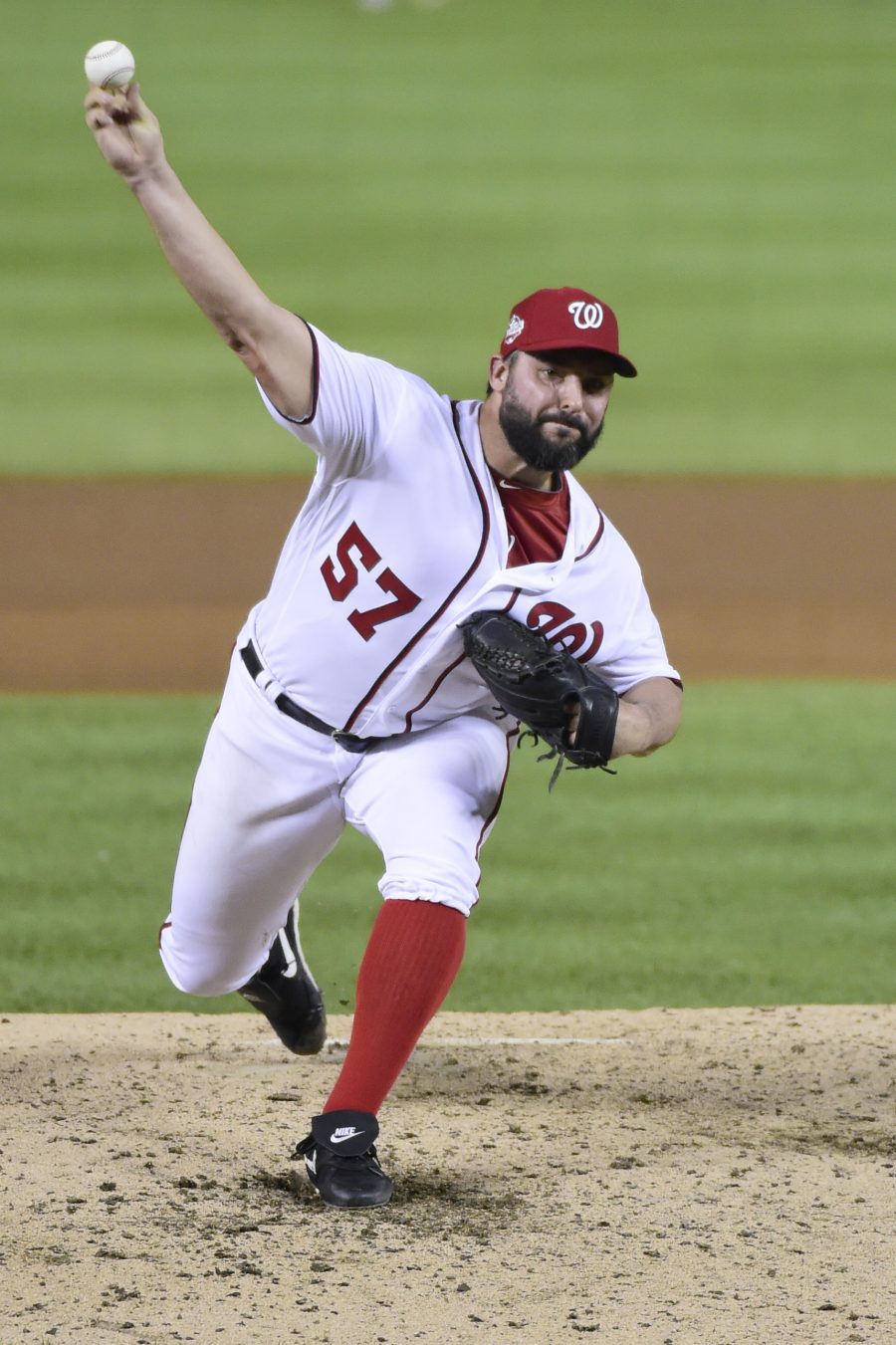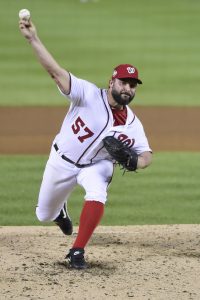 There have been indications over recent months that the Nats were inclined to move on from Roark, who projects to earn $9.8MM in his final trip through arbitration. It seems reasonable to anticipate that the D.C. organization has its eyes on another upgrade to its staff, with an obvious need for one or two additional rotation pieces.
Meanwhile, Roark will help to shore up a Cincinnati starting unit that the club has long targeted for improvement. The 32-year-old has thrown at least 180 frames in each of the past three seasons, even if the results haven't always been there. Adding him to the staff likely won't take the Reds out of the market for starters, though the club surely values the lack of a long-term commitment given the price for open-market pitching we're seeing so far this winter.
Roark has, to be sure, turned in some eye-popping earned run averages over full seasons, but it's tough to see him as much of an upside play. He has only once topped a ten percent swinging-strike rate, during his otherwise poor 2017 season, and has consistently graded out as a low-4 ERA type hurler in the eyes of ERA estimators.
That's not to say that there isn't value in Roark's profile — there is. But it seems likelier that the Reds should anticipate a quality, durable rotation piece than the front-line starter Roark produced like in the 2014 and 2016 seasons, in which he spun 2.85 and 2.83 ERAs, respectively, in ~200-frame samples. The varying highs and lows over the years have seemingly correlated more with variations in opponents' batting averages on balls in play than with significant differences in the underlying quality of Roark's work on the mound.
If there's an area of concern, it could be in the cozy confines of Great American Ball Park. Roark has never had particularly pressing issues with the long ball, but he has coughed up quite a few more in his lesser seasons (2015, 2017, 2018) than in his good ones. And after turning in approximately 48% groundball rates over the prior three years, Roark dropped to 40.7% in 2018 even as his flyball rate rose to 37.6% after sitting at or below 32% in that same three-year span.
As for the other Tanner R. in this swap, the 25-year-old Rainey is perhaps a more intriguing asset than his forgettable MLB debut effort would suggest. He scuffled badly in an eight-appearance showing last year, but did show a blazing fastball that touched 100 and averaged out at a healthy 98.3 mph.
Promising, Rainey also produced 52 innings of 2.60 ERA ball at the Triple-A level in 2018. Of course, that comes with a massive caveat: he also surrendered more than six free passes per nine innings, continuing his longstanding control difficulties. The Nats have taken some other notable risks on high-octane, command-challenged hurlers this winter. It seems likely that Rainey will open his time with the organization at Triple-A, unless he shows a major spark or a clear need arises during camp.
Photo courtesy of USA Today Sports Images.