Pitchers and catchers report to Spring Training in about two weeks.  Along with the relaxed vibes of baseball's preseason comes long-term contract discussions for young players.  One standout from the 2018 season who could look to make a deal is Rockies lefty Kyle Freeland.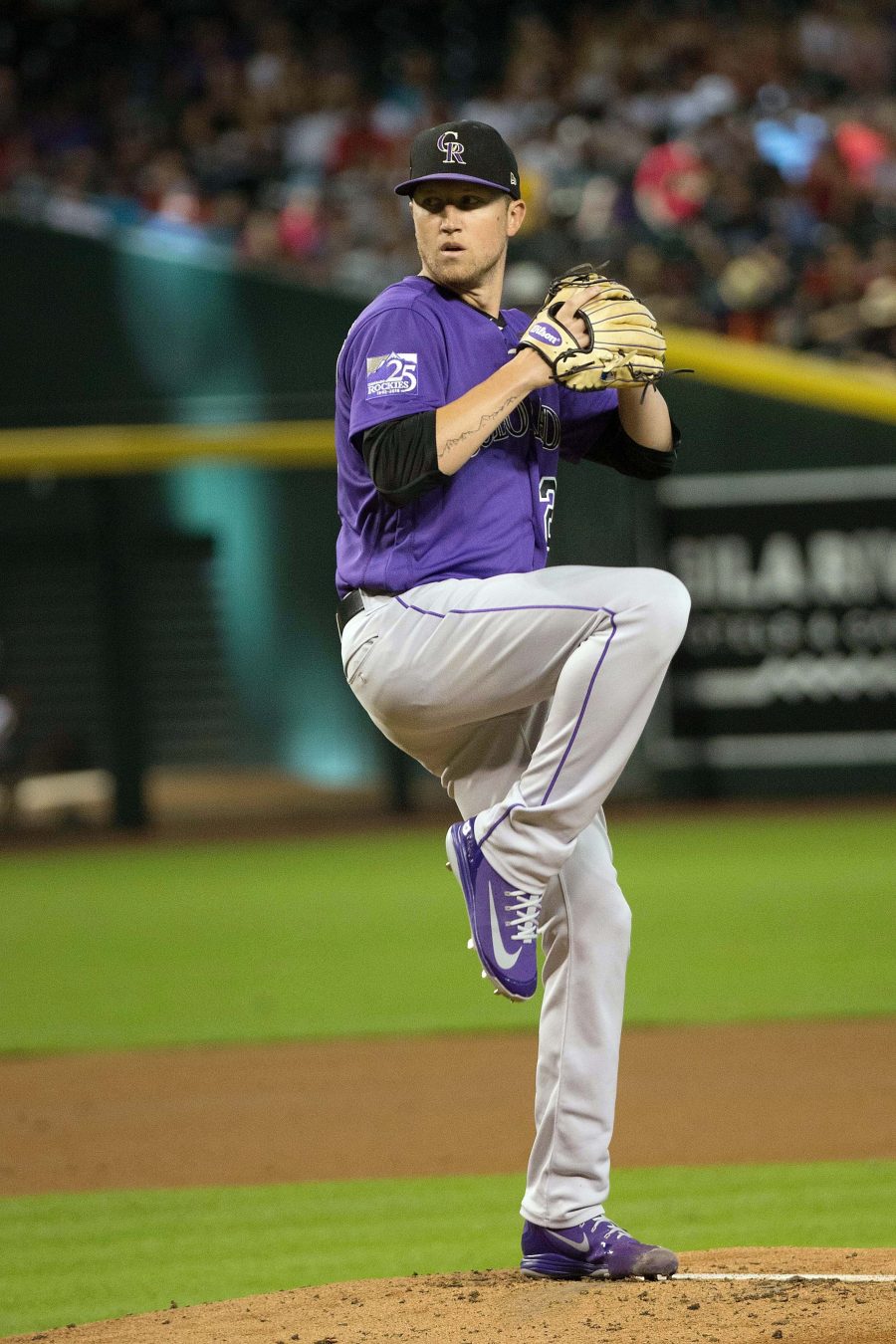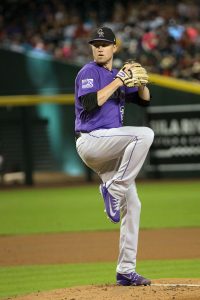 Freeland, 26 in May, was drafted eighth overall by the Rockies in 2014.  He reached the Majors in 2017, posting a solid rookie campaign with a 4.10 ERA in 156 innings.  That earned him a seventh place finish in the NL Rookie of the Year voting.  Freeland's peripheral stats were unimpressive, but you can't argue with results – especially for a pitcher who calls Coors Field home.
Then, in 2018, Freeland took his game to the next level.  He posted a 2.85 ERA in 202 1/3 innings, ranking fifth among qualified NL starters.  That was good for a fourth place Cy Young finish.  Again, Freeland's strikeout, walk, and groundball rates were nothing to write home about, but he was able to succeed by avoiding the middle of the plate and generating soft contact, as explained by Jeff Sullivan of FanGraphs.  Sullivan cautiously drew a Tom Glavine comp, and wrote, "It's not the most comfortable skillset to bank on, but, honestly, after looking at Freeland with a microscope, I have become a believer in his ability to move the ball around."
I imagine the Rockies believe in Freeland more than anyone than perhaps his mom – they drafted and developed him, and they just watched him pitch perhaps the best season in franchise history.  So it would make sense for Rockies Executive Vice President & General Manager Jeff Bridich to look to broker a deal.  Bridich became the Rockies' senior director of baseball operations in 2006, so he's had a hand in approximately 20 multiyear extensions the franchise has done since then.  Bridich likely intersected with Freeland's agency, MSM Sports, on Jamey Carroll's 2007 deal.  MSM has also done extensions for Josh Harrison and Brandon Webb over the years.
So let's talk numbers.  Freeland has exactly 2.000 years of Major League service, so credit the Rockies for not manipulating his service time back when he cracked the team's rotation out of Spring Training in 2017.  There is a very clear template for contract extensions for starting pitchers with 2+ years of Major League service who fell short of Super Two eligibility.  The framework of a five-year, $30MM deal originated with Jon Lester's contract with the Red Sox in March 2009.  Yovani Gallardo signed a similar deal with the Brewers a year later, and then they became commonplace for the next couple of years.  However, the trend has died off, with only Corey Kluber's April 2015 deal existing as a somewhat recent example.
Kluber's contract does not fit the mold – at $38.5MM, it was the largest of the bunch.  That's with good reason, as Kluber's career and platform year numbers dwarfed the others, and he was coming off a Cy Young award.  He mostly seems relevant here as a clear ceiling for Freeland.  Aside from the many comparable 2+ pitchers like Lester, Trevor Cahill, and Clay Buchholz, we can also throw a couple of 1+ pitchers into the mix in Julio Teheran and Madison Bumgarner.  Bumgarner received a $35MM deal in April 2012 with just one year and 127 days of service time under his belt, scoring a contract bigger than those in the 2+ class.  Teheran's deal in February 2014 is also worth mentioning, as he simply didn't have the stats of those who came before him (like innings and wins) yet landed a $32.4MM guarantee.  That's just $100K less than Chris Sale, who signed a year earlier with superior stats across the board.  Teheran's deal was thought to be a new benchmark at the time, but I think it raised expectations for young pitchers and their agents, mostly preventing subsequent extensions.


Freeland compares favorably to guys like Cahill and Buchholz, who signed very similar $30MM deals that bought out one year of free agency and included club options on two more.  Plus, those contracts are eight years old.  It's possible Aaron Nola and Luis Severino can raise the bar for what successful starting pitchers (who nonetheless lack a Cy Young award) can earn their first time through arbitration if they win their hearings in February.  Plus, a good case can be made that Freeland should beat Bumgarner's $35MM contract, as Freeland had the better platform year and pitches at Coors Field.
In my opinion, a fair deal for Freeland would be for five years and $35-37MM.  It would cover his final pre-arbitration season (2019), all three arbitration years, and one year of free agency, taking the deal through 2023.  One perk MSM Sports could fight for would be one club option instead of two.  Of the ten comparable deals I looked at, seven of them included two club options.  And two of the deals that only had one were the initial contracts in this mold, for Lester and Gallardo.  Beginning with Buchholz's deal in April 2011, every pitcher accepted two club options with the exception of Teheran.  The Rockies will likely label Teheran an outlier, but we haven't seen the Lester Contract type deal in the last five years.  A contract for Freeland would re-establish a precedent in case 2+ pitchers like Jose Berrios, Mike Clevinger, German Marquez, Blake Snell, Jameson Taillon, and Trevor Williams seek financial security.