JAN. 13: Dozier has passed his physical, making his one-year, $9MM deal official, Jesse Dougherty of the Washington Post tweets.
JAN. 10: An aggressive offseason for the Nationals continued Thursday, as the team reportedly agreed to a one-year contract with free-agent second baseman Brian Dozier. The All Bases Covered Sports Management client will reportedly receive a $9MM guarantee.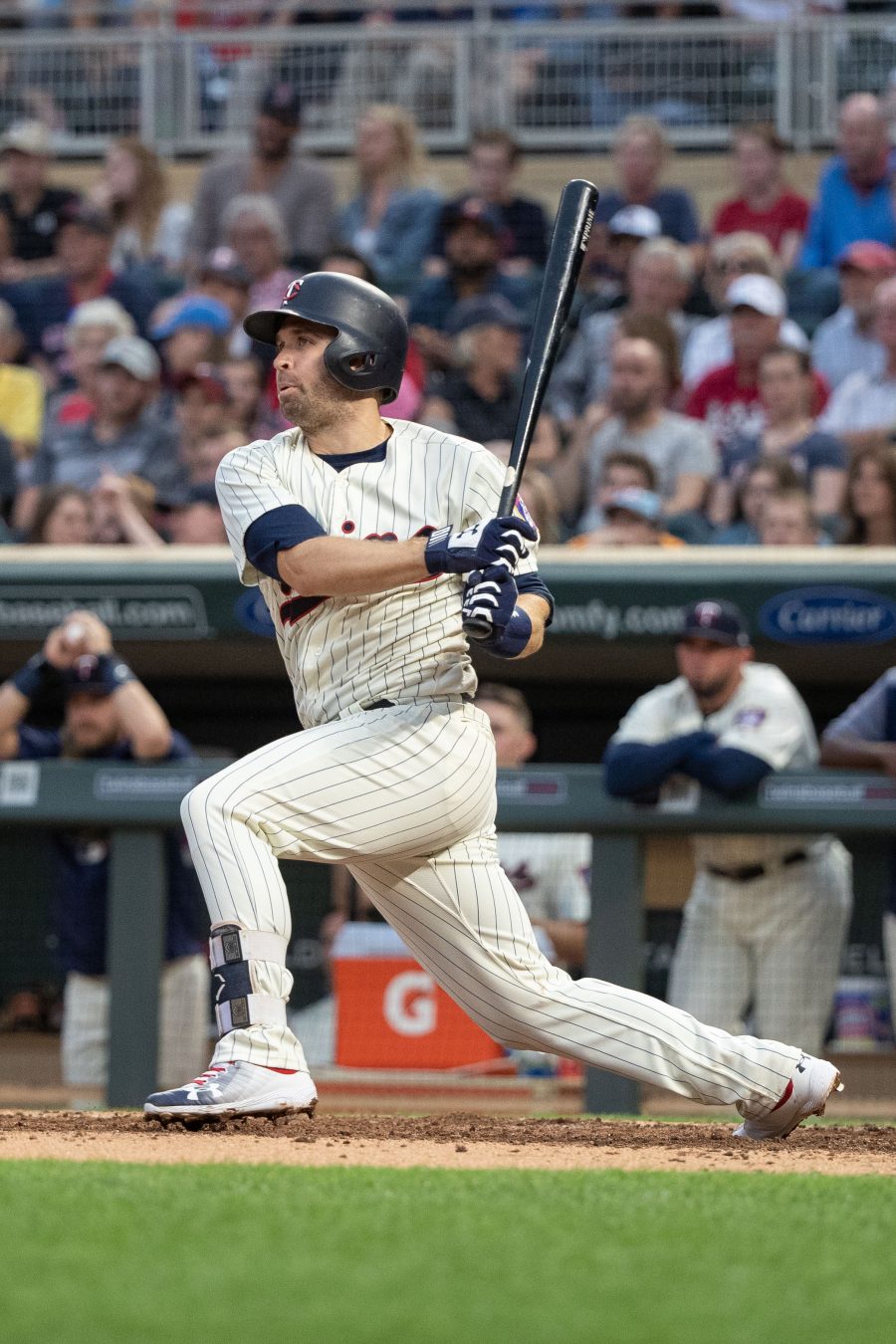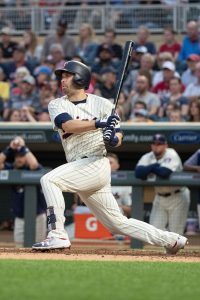 Dozier, 31, was one of the game's premier second basemen from 2014-17, hitting a combined .254/.338/.476 with 127 home runs, 137 doubles, 14 triples, 67 stolen bases and a Gold Glove Award all under his belt in that time. He suffered a bone bruise in his knee early in the 2018 campaign but played through the injury, which may have impacted him at the plate; in 632 PAs split between the Twins and Dodgers last season, Dozier hit just .215/.305/.391 — including an especially anemic .182/.300/.350 slash with the Dodgers following a July 31 trade.
Washington represents something of a perfect fit for Dozier — a contending club that can offer everyday at-bats given the wide-open nature of their current second base situation. Prior to the agreement with Dozier, light-hitting Wilmer Difo and veteran Howie Kendrick looked to be in line for the lion's share of work at the position.
Now, with Dozier in the fold, they'll presumably revert to reserve roles for a Nationals club that has been aggressive in addressing weaknesses this offseason. Additionally, the Nationals needn't feel any pressure to rush top prospect and presumptive long-term second baseman Carter Kieboom to the Majors. At the same time, the one-year term of today's agreement allows them to address the second-base need without placing a longer-term roadblock in Kieboom's path to the big leagues. And Dozier, meanwhile, will have the opportunity to rebuild his stock after a down season in 2018 before returning to the open market next winter. From that vantage point, it's very much a win-win scenario for both the organization and Dozier himself.
If he's able to bounce back to his previous levels of production, or even something close to it, he'll provide the Nationals with a substantial upgrade over their incumbent options and deepen a lineup that has also added both Kurt Suzuki (a former teammate of Dozier's) and Yan Gomes as options behind the plate. Washington has also signed the market's best starter, Patrick Corbin, in addition to picking up righty Anibal Sanchez and adding relievers Trevor Rosenthal and Kyle Barraclough in what has been an exceptionally active offseason. The Nats reportedly haven't entirely ruled out a reunion with Bryce Harper, either, so there could yet be some significant moves in the offing.
The addition of Dozier at a $9MM rate brings the Nationals ever closer to the $206MM luxury tax threshold, though as Jason Martinez projects at Roster Resource, the Nats are still about $3.5MM shy of that mark. Obviously, bringing Harper back into the fray would mean completely shattering that mark, though ownership likely views Harper as an exception and will ultimately make a determination on whether it's worth incurring that penalty in order to retain the franchise icon.
Dozier entered free agency as a classic candidate to take a one-year "pillow" contract in an effort to restore his damaged stock, and the fit with the Nationals has long seemed a good one (as MLBTR noted when predicting that Dozier would land with the Nats on a one-year, $10MM deal at the outset of free agency). Now, with the Nationals just narrowly shy of the luxury threshold, he looks to be perhaps the final significant piece of the puzzle in D.C., barring a late push from ownership to re-sign Harper. The Nats have enough wiggle room that they could potentially add a particularly affordable reliever or bench piece if there's a desirable veteran lingering on the market into Spring Training, but the team certainly can't be keen on breaching the luxury tax barrier in order to add a complimentary piece.
Ken Rosenthal of The Athletic first reported that the two sides were close to a deal (via Twitter), and Jeff Passan of ESPN tweeted the agreement and terms of the contract.