8:07pm: The Associated Press reports that Perez's contract has a $7.5MM option for a second season that comes with a $500K buyout, bringing his actual guarantee to $4MM.
Furthermore, MLBTR has learned that Perez will earn an additional $100K for reaching each of 135, 145, 155, 165 and 175 innings pitched. His option value would rise to $8MM if he reaches 170 innings and to $8.5MM upon reaching 180 innings.
Jan. 30, 5:34pm: The Twins have announced the signing.
Jan. 19, 5:04pm: Perez's deal is worth approximately $3.5MM, Jon Heyman of MLB Network tweets.
3:01pm: Per The Athletic's Ken Rosenthal, the Twins have agreed to a one-year deal with free agent lefty Martin Perez.  The deal reportedly includes a club option for 2020.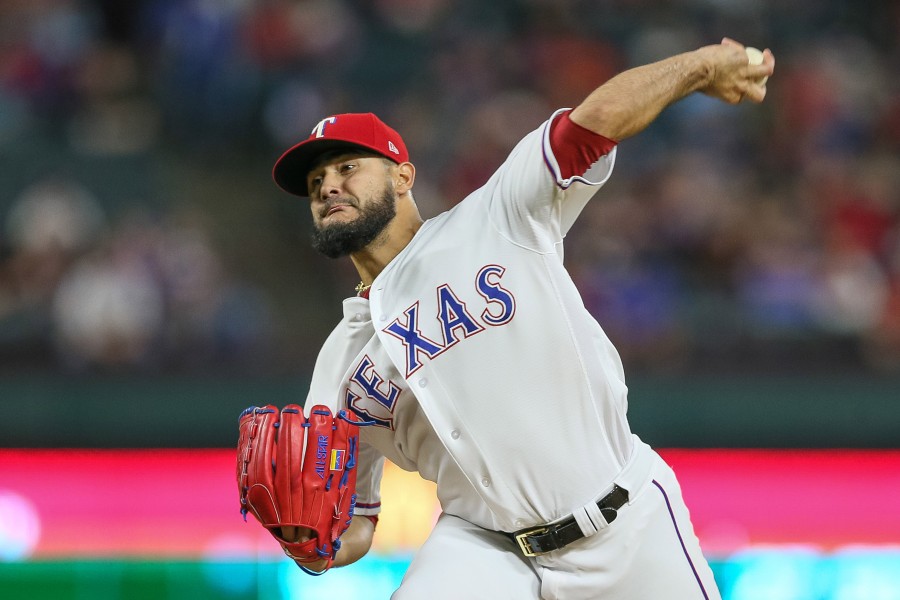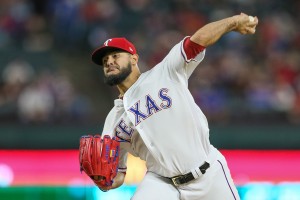 Perez, 27, appeared in parts of seven seasons with the Rangers, posting a career 4.63 ERA/4.44 FIP/4.51 xFIP in 761 1/3 IP. A once-prized farmhand under the guiding hand of former Rangers assistant GM (and current Twins GM) Thad Levine, Perez dealt with an assortment of injuries during his tenure with the club, and never quite fulfilled the tantalizing bat-missing potential he displayed in the minors. Perez's 5.46 K/9 ranks as one of the league's lowest during that span, and it isn't much offset by a career 3.19 BB/9, which swelled to 3.80 in 2018.
Perez, though, has long hung his hat on his knack for inducing the ground ball. Indeed, his 50.9% career grounder rate places 12th among all starters with at least 700 IP from 2012-18, aided in large part by a heavy sinker that hasn't much slowed down despite recent-season struggles. His worm-burning tendencies, too, have helped him keep the ball in play – a 0.96 career HR/9 (even with last season's 1.69 homer-per-nine anomaly) ranks, when adjusting for the homer-happy confines of Arlington's Globe Life Park, as one of the league's best of the decade, and should play very well within a park around which the club has a tailored a lineup rife with right-handed power.
2018 was an awful one for Perez, as the lefty posted career worsts in walk rate, HR/9, ERA (6.22) and FIP (5.72). He was demoted to the bullpen in late summer, where he still struggled with command, eventually making his $7.5MM option a foregone rejection. Both Steamer and ZiPS though, remain mostly on board, with the former projecting a 4.48 FIP and the latter a 4.51, each of which rated around league-average in the decidedly hitter-friendly environs of Texas.
Perez will join a rotation that includes Jose Berrios, Kyle Gibson, Jake Odorizzi, and the rehabbing Michael Pineda, and figures to have inside track for the rotation's fifth and final spot at current. Lefties Stephen Gonsalves and Adalberto Mejia will contend, and the club could also look to Zack Littell, Kohl Stewart, or Fernando Romero, should injuries surface.