Among major leaguers who finished with at least 150 plate appearances in 2018, future Hall of Famer Mike Trout unsurprisingly led the way in wRC+ (191). But who finished second? Was it AL MVP Mookie Betts, NL MVP Christian Yelich or another big-name superstar? No, it was Luke Voit, who put up a 187 wRC+ in 161 PAs divided between the Cardinals and Yankees. Voit took a mere 13 trips to the plate until late July, when New York acquired him from St. Louis for a pair of relievers, and then proceeded to give the first baseman-needy Yankees an answer at the position over the final couple months of the season.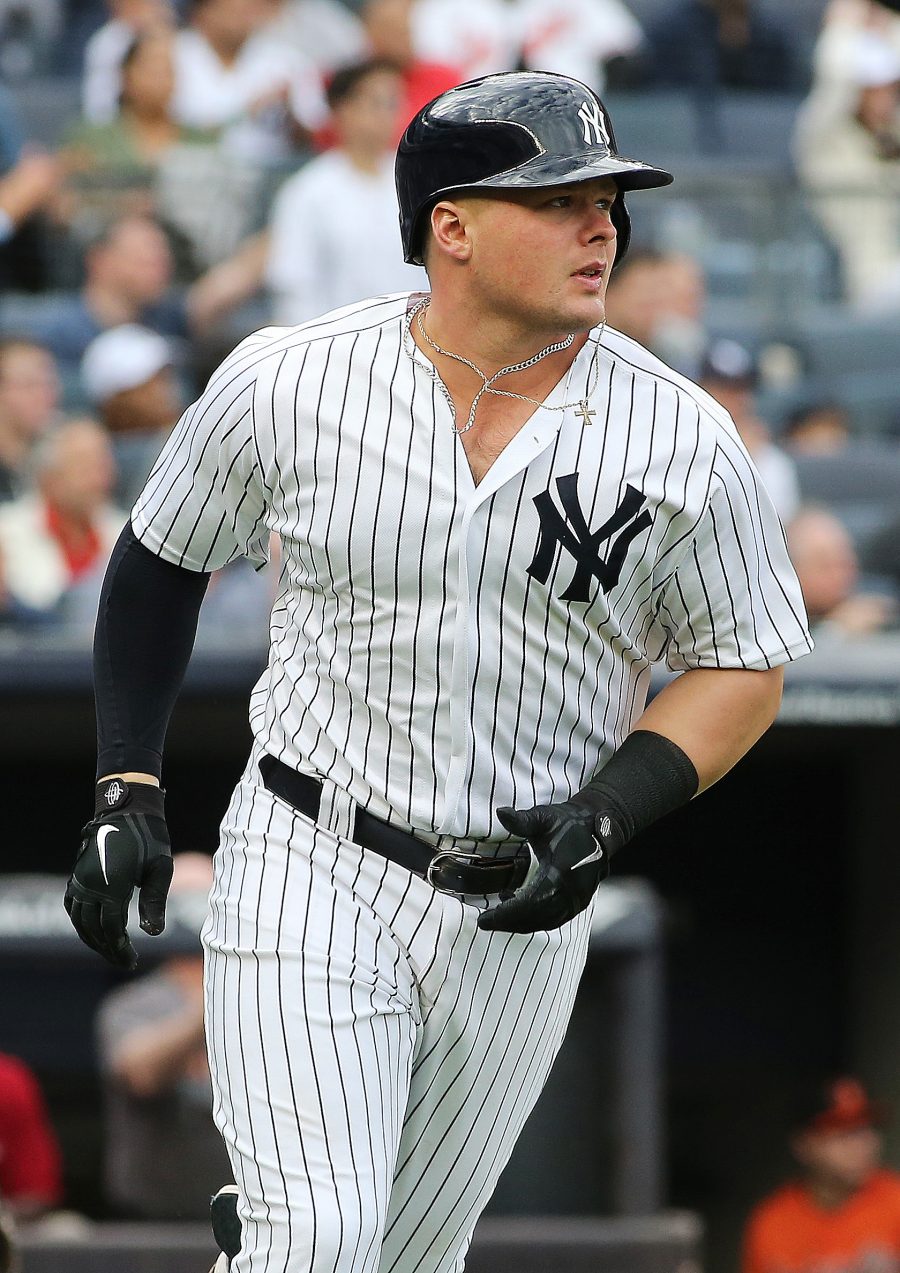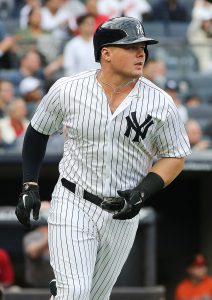 During his first 148 PAs as a Yankee, the burly, boisterous Voit batted a video game-like .322/.398/.671 with a Ruthian ISO (.350) and 15 home runs. And Statcast backed up Voit's production, ranking the soon-to-be 28-year-old first in barrels per plate appearance and expected weighted on-base average (.437) among those who racked up at least 150 PAs on the season. While Voit benefited from a .365 batting average on balls in play, a number he may not approach again, the Yankees are understandably optimistic he's good enough to serve as their No. 1 option at first going forward.
This has been an active offseason in the infield for New York, which has signed DJ LeMahieu and Troy Tulowitzki while showing interest in Manny Machado, but the team has been quiet at first base. Despite Voit's limited track record, the right-handed slugger's incredible showing toward the end of 2018 has made him the odds-on favorite to start at first in 2019 for the Yankees, whose previous long-term hope, the lefty-swinging Greg Bird, has fallen short of expectations because of a spate of injuries and less-than-stellar overall production. The Yankees have been bullish on Bird, but he missed all of 2016 because of a shoulder injury, and then produced very little from 2017-18 while dealing with foot problems. His horrific 2018 campaign made it necessary for the World Series-contending Yankees to address first, where they ultimately chose to turn to Voit over the summer.
While it's still too soon to give up on the 26-year-old Bird, he may not receive regular playing time with the Yankees again unless Voit falls flat. Although Bird was a much better prospect than Voit during their younger days, there's no doubt the latter has been the superior major leaguer to this point. Consequently, as the Yankees prepare for a championship push, they'll continue with Voit at first, undoubtedly hoping last season wasn't a mirage and they've acquired a star-caliber hitter for next to nothing.
The Steamer projection system doesn't expect the 2019 version of Voit to serve as an offensive force, though, as it predicts he'll wind up with an above-average but hardly world-beating .262/.335/.458 line. That would make for a .793 OPS, far better than what Yankees first basemen managed from 2016-18 but also much less impressive than the production Voit offered during his abbreviated showing last season. Now that he's the Yankees' preferred choice at first, how do you expect Voit to perform in 2019?
(link for app users)
Photo courtesy of USA Today Sports Images.