2:15pm: Polanco will earn $3.583MM in 2019, $3.833MM in 2020, $4.333MM in 2021, $5.5MM in 2022 and $7.5MM in 2023, according to MLB Network's Jon Heyman (Twitter link).
His 2024 club option is valued at $10.5MM with a $1MM buyout, while the 2025 option is worth $12.5MM with a $750K buyout. The first of those two options is also a vesting option that would automatically trigger if Polanco tallies 550 plate appearances in 2023. His base salaries on the option years can increase based on All-Star nominations, Gold Gloves and Silver Sluggers.
9:45am: Polanco's deal will pay him $25.75MM over the next five years, and it also includes club options for the 2024 and 2025 seasons, per Jim Bowden of The Athletic (Twitter link).
8:34am: ESPN's Jeff Passan tweets that the contract will cover a total of seven seasons, at least five of which are guaranteed. The deal will indeed be in the range of Ramirez's extension with Cleveland, though it's expected to exceed that $26MM guarantee by a bit.
7:50am: The Twins and shortstop Jorge Polanco are nearing the finalization of a contract extension, reports Jesse Sanchez of MLB.com (via Twitter). La Velle E. Neal III of the Minneapolis Star Tribune reported earlier this week that Minnesota was optimistic about reaching perhaps multiple contract extensions in the near future. The 25-year-old Polanco is represented by Octagon.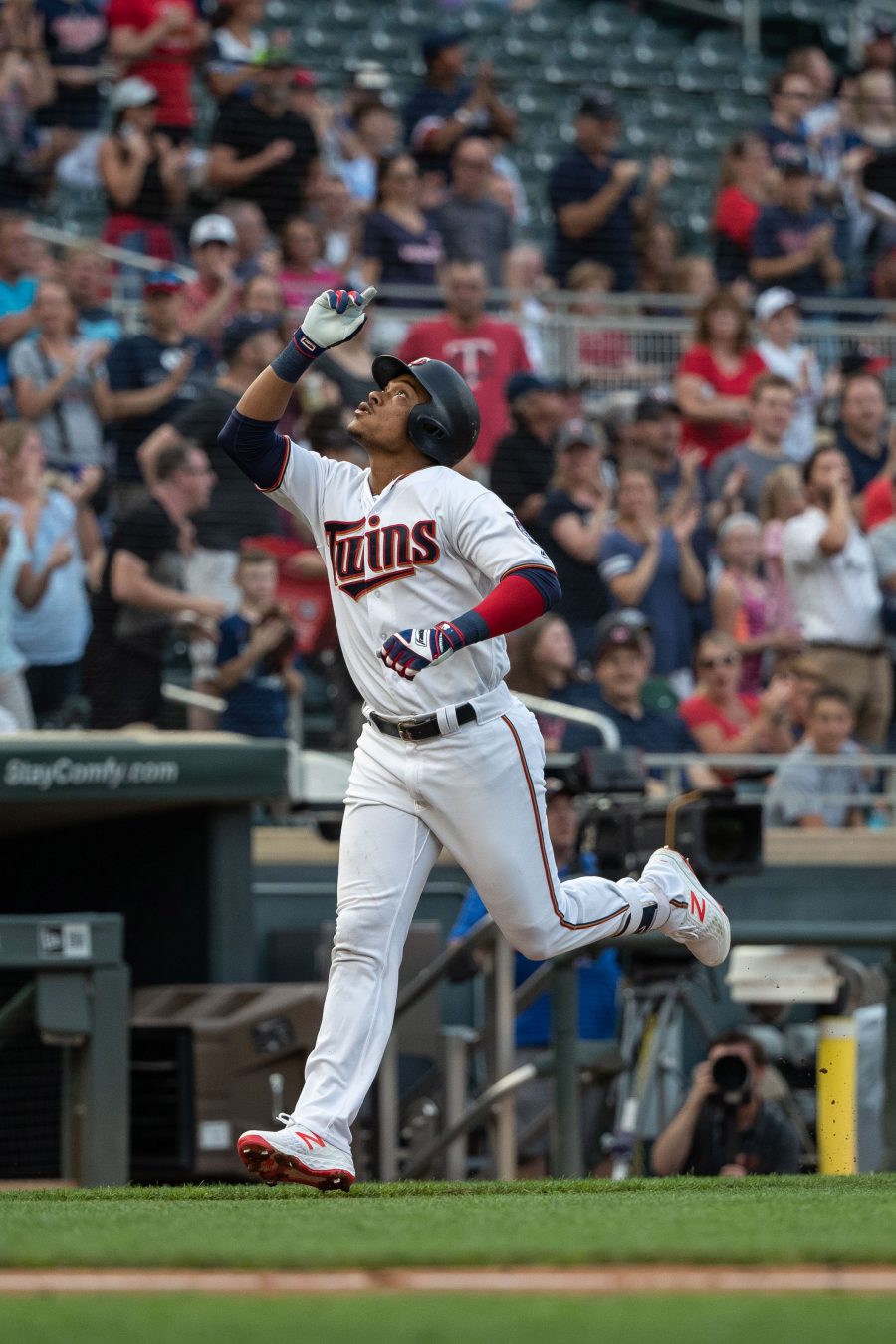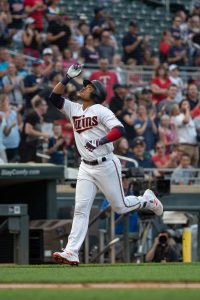 The switch-hitting Polanco was already under control for another four seasons and was not yet eligible for arbitration, but the new arrangement in question will presumably keep him in the fold longer than that. To this point in his career, the former top prospect has compiled a .272/.329/.420 slash line with 23 home runs, 64 doubles, 11 triples and 25 steals through 1167 plate appearances.
Polanco, long touted as a potential infield fixture for the Twins, got off to a dreadful start to his 2017 season, hitting just .213/.265/.305 through his first 310 plate appearances. He rebounded with a torrid final two months, hitting .316/.377/.553 to close out the year, though that production was met with some skepticism when Polanco was suspended for 80 games to open the 2018 season after testing positive for a banned substance (Stanozolol). Polanco hit well in his return from that suspension, though, slashing .288/.345/.427 with 27 extra-base hits in 333 plate appearances to close out the season.
While Polanco doesn't post huge walk rates (7.5 percent in each of the past two seasons as well as in his overall career), he draws enough free passes and is a tough enough strikeout (16.2 percent) that there's little doubt in his ability to consistently get on base. At the very least, he should be a useful source of batting average and on-base skills with modest pop and a bit of speed, though if he can tap into a bit more power, there's perhaps room to take his game to another offensive level.
Defensively speaking, there was some question surrounding Polanco's home on the diamond as he rose through the Twins' system. While he was consistently given work at shortstop, some scouting reports felt he was best-suited for either second base or third base and would eventually have to move to either position. He hasn't been a star defender at short thus far, but he's held his own there over the past two seasons, with Defensive Runs Saved (-2) pegging him as below average but passable. Ultimate Zone Rating has been less kind (-8).
For the time being, with Jonathan Schoop at second base and Miguel Sano at the hot corner, Polanco will reprise his role as the team's shortstop. It's not difficult to envision a different alignment in the near future, however, with former No. 1 overall pick Royce Lewis soaring through the system and barreling toward the Majors with top 10 overall prospect fanfare. While Lewis is quite likely more than a year from reaching the game's top level, he could usurp Polanco at shortstop when that happens, pushing him to either second base (depending on the status of former first-round pick Nick Gordon) or to third base (with Sano potentially slotting in at first base or DH).
Terms of the would-be extension aren't yet known, but a look in MLBTR's Extension Tracker could provide some useful context. Taking a look at other middle infielders with two to three years of service, Polanco has nearly the same service time that a pre-breakout Jose Ramirez had with the Indians when he signed a five-year deal worth a guaranteed $26MM (plus two options). Ramirez, to that point in his career, was a .275/.331/.404 hitter — numbers that closely resemble Polanco's own .272/.329/.420 line.
From a payroll perspective, the Twins have zero issues fitting Polanco — or virtually any player in baseball — onto the long-term ledger. Minnesota is the only organization in MLB that doesn't have a single guaranteed contract on the books for the 2020 season, with the only dollars they're technically committed to beyond 2019 coming in the form of a $300K buyout on Nelson Cruz's one-year contract.
The Polanco extension and any others — Max Kepler, Eddie Rosario and Jose Berrios are among other candidates for multi-year deals — will change that outlook, though chief baseball officer Derek Falvey and general manager Thad Levine will nonetheless have ample payroll space to make any moves they wish in the near future given that largely blank slate. If anything, the cost certainty added from a Polanco deal and any other extensions will only make it easier for the team to look at adding pieces from outside the organization, as they'll paint a clearer picture of exactly how much money is being spent over the next several years.