MARCH 22: The deal is now official. The South Siders revealed all the terms. Jimenez gets a $5MM signing bonus and salaries of $1MM (2019), $1.5MM (2020), $3.5MM (2021), $6.5MM (2022), $9.5MM (2023), and $13MM (2024). There's a $3MM buyout that applies to either of the options, which are priced at $16.5MM and $18.5MM, respectively.
MARCH 20: The White Sox have reportedly struck a historic extension with top prospect Eloy Jimenez. If he passes a physical, Jimenez stands to receive a record-shattering $43MM guarantee over six seasons, with a pair of option years that cost a cumulative $32MM. There's also said to be a $2.5MM MVP bonus.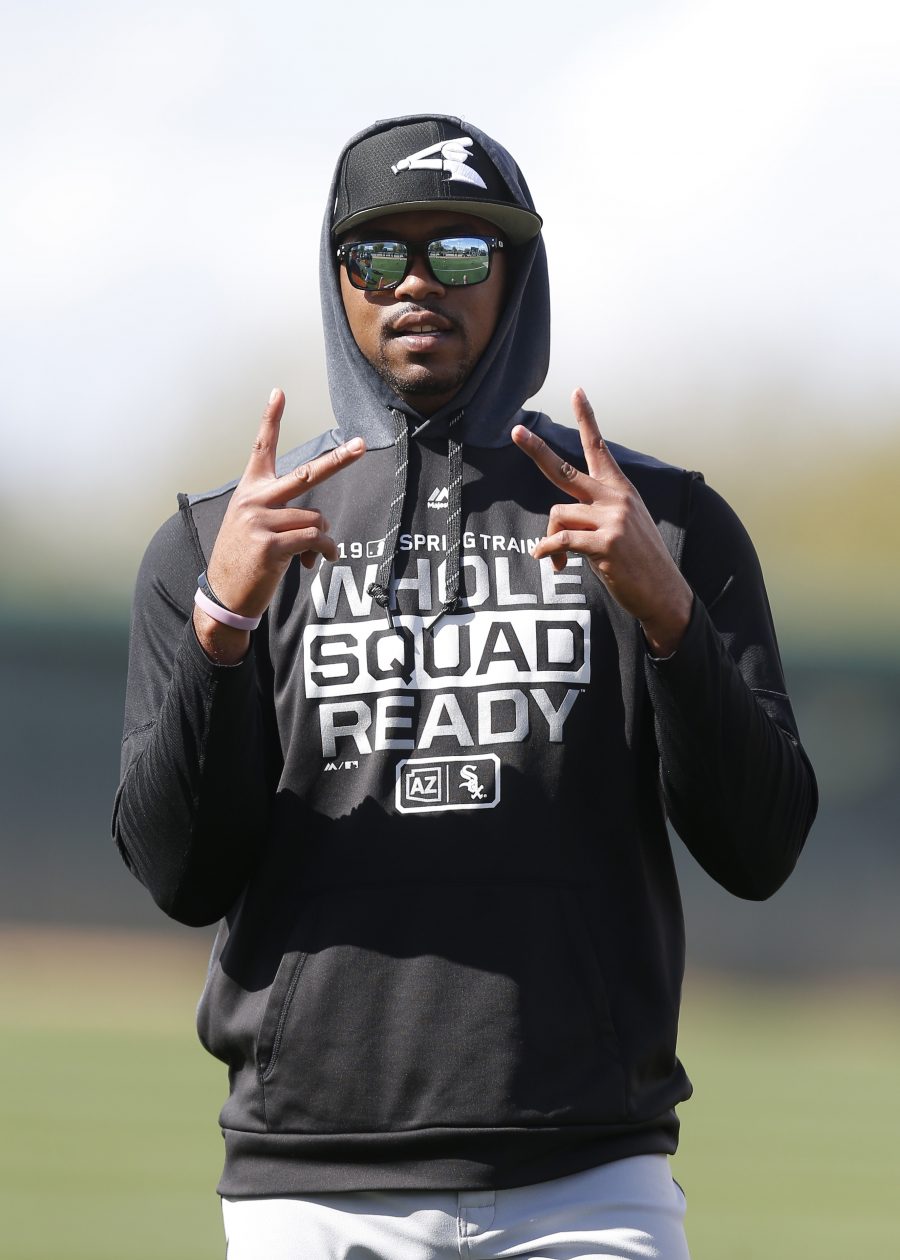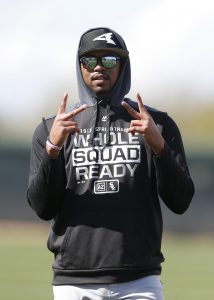 This contract will easily set a new bar for early-career extensions. To this point, only two players have ever agreed to pre-MLB debut extensions: Jon Singleton, who signed a $10MM deal with the Astros, and Scott Kingery, who inked a $24MM pact with the Phillies. Deals for players with less than a single season of MLB service haven't gone much past Kingery's earning level to this point, with Jimenez's soon-to-be-teammate Tim Anderson promised $25MM and Paul DeJong of the Cardinals guaranteed $26MM.
Jimenez is widely regarded as one of the game's five best prospects, but he has yet to take a single MLB plate appearance. The club recently optioned the 22-year-old back to Triple-A. While his showing in Spring Training wasn't exactly stirring, it's hard to say that Jimenez has anything to prove in the upper minors after a monster 2018 showing. In 456 total plate appearances at the Double-A and Triple-A levels, Jimenez turned in a .337/.384/.577 slash with 22 home runs and 32 walks to go with 69 strikeouts.
While it's tempting to view this deal as buying out two potential future free agent seasons, that's only true if the South Siders would have placed Jimenez on the Opening Day roster this year. Having already demoted him, that was not (and may still not be) the case. Teams that aren't afraid to hold down top prospects for a few weeks are able to achieve nearly seven full seasons of output before a player reaches free agency.
Realistically, then, the Sox will only be adding one season of control. That might be an extremely valuable campaign, to be sure, as Jimenez will still be only 29 in 2026. The team will also pick up cost certainty over a player whose power potential gives him major arbitration earning upside. With a likely fourth arb-eligible season involved, Jimenez might have challenged for rather staggering sums. Of course, there are also plenty of ways in which he'd fall shy of his arb earning upside — an ill-timed injury, in particular — so there's some degree of risk to the team and protection to Jimenez even if he turns out to be every bit as good as hoped.
While other aspects of the White Sox' offseason didn't turn out as hoped, they'll now open the 2019 season with another player firmly tabbed as a part of the long-term core. Odds are Jimenez will be joined in the majors this year by top pitching prospect Dylan Cease. Both were acquired in the memorable mid-2017 deal that sent lefty Jose Quintana to the cross-town Cubs. The Quintana contract was one of several extensions that worked out quite well for the White Sox, enabling the team to acquire loads of top prospects when it decided to launch a rebuild. The Pale Hose are still waiting for those youngsters to establish themselves as quality MLB assets, though hope remains that some will reach their long-lauded ceilings — with Jimenez leading the way.
Dominican reporter Hector Gomez first tweeted the agreement. Dinisio Soldevila of Periodico Hoy had the primary contract terms (Twitter links), with Ken Rosenthal of The Athletic (in a tweet) also contributing. Joel Sherman of the New York Post (via Twitter) reported that the deal was in place pending physical.
Photo courtesy of USA Today Sports Images.