Oakland fans have cause to celebrate. The Athletics announced Thursday that they've extended designated hitter/outfielder Khris Davis through the 2021 season. Susan Slusser of the San Francisco Chronicle reports (via Twitter) that Davis will earn $16.75MM in each year of the contract, meaning he'll take home $33.5MM in new money over the next two campaigns. Davis, an Octagon client, would have been eligible for free agency following the 2019 season.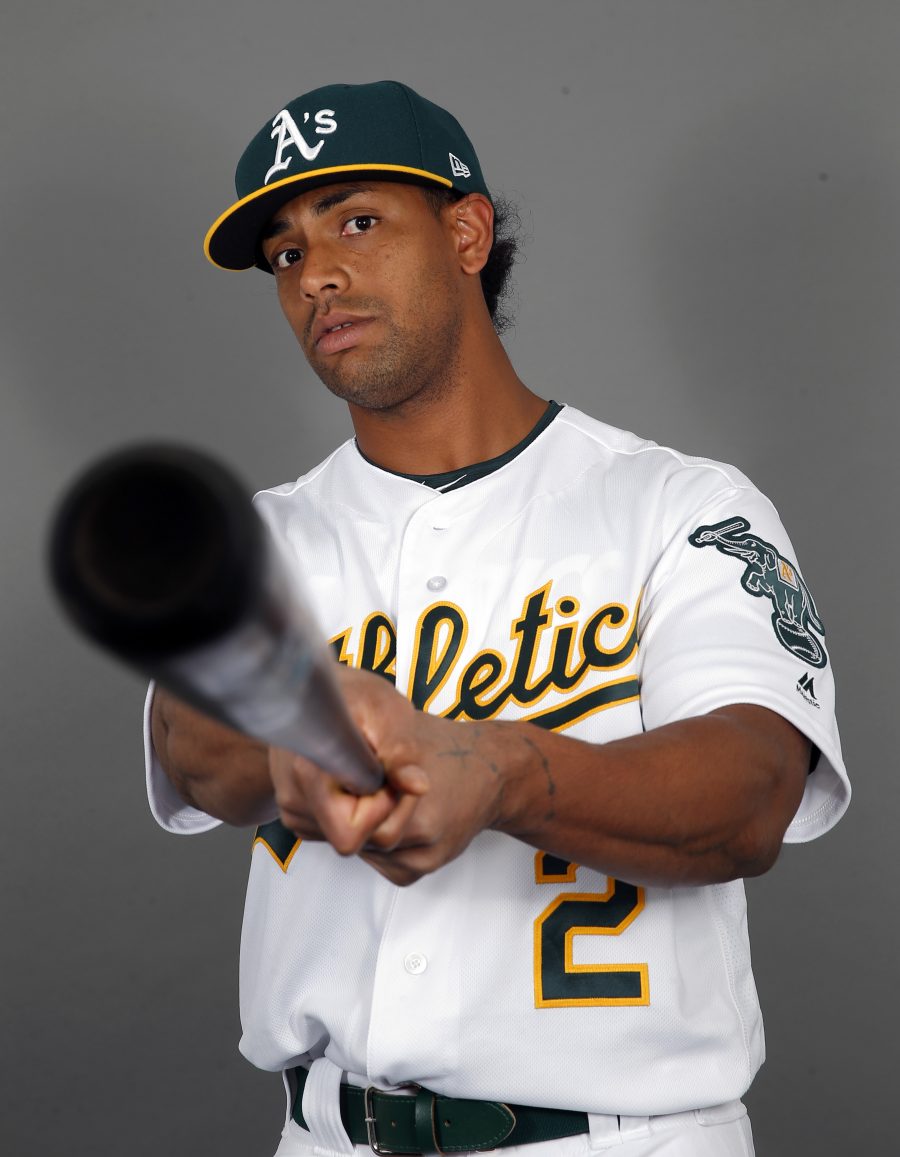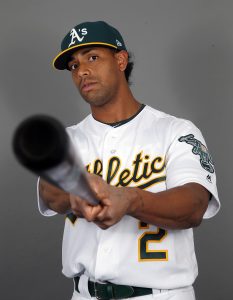 "Oakland has been a special place for me since I arrived," said Davis in a statement accompanying the announcement. "I love playing here in front of our fans, and my teammates make this feel like a family. I never hid the fact that I wanted to stay in Oakland because that is how I feel and I'm glad that I can continue to call the city of Oakland my baseball home. This team has a bright future, and I'm thrilled to be a part of it."
Davis, 31, has been a source of immense power and stunning consistency since coming to the A's by way of trade from the Brewers. There may be no more remarkable piece of trivia in baseball than the slugger finishing four consecutive seasons with a .247 batting average. Of course, while that number doesn't stand out as particularly impressive, Davis offsets that average with respectable on-base skills and elite power; he's a .247/.322/.539 hitter since being acquired by the Athletics (this season included) and averaged 44 homers per year in each of his three full seasons in green and gold.
It's not particularly surprising to see the sides line up on a new deal, especially in this year of the extension. The A's have proven willing to commit multiple seasons to a DH in the recent past. Though they came to regret the Billy Butler signing, the club has had a lengthy opportunity already to evaluate Davis in person. He has proven capable of putting the ball over the fence in one of the game's least homer-friendly ballparks. And he'll continue to earn at the same level he is in 2019, a salary that the club obviously feels it can manage even with its typically bottom-barrel payroll.
From Davis's perspective, the market has been distinctly unfriendly to defensively limited sluggers. J.D. Martinez hit free agency with a better track record and at a much younger age than Davis would have, but settled for $110MM over five years. And that's the very top of the market. The aging but highly accomplished Nelson Cruz settled for one year and $14MM this past winter. He took down four seasons and $57MM when he hit the market in 2014, but things have clearly changed since that time.
If there was an upside scenario for Davis in the 2019-20 market, it was probably embodied in Carlos Santana's three-year, $60MM deal. Santana was a similar age to Davis; he lacked Davis's power abilities but was a much bigger on-base threat. That contract came in higher than MLBTR predicted; it also quickly proved undesirable for the Phillies. Santana's contract was one of several first base/DH accords to be swapped around the league this winter. Perhaps Davis could still have earned more on the open market, in AAV if not also years, but it's understandable that he wasn't anxious to test his luck.
Photo courtesy of USA Today Sports Images.