8:20pm: USA Today's Bob Nightengale tweets that there are some escalators in the contract as well. Grichuk's 2023 salary would jump by $1MM if he makes a combined 1200 plate appearances from 2021-22. It'll increase by $1.5MM if Grichuk makes 1250 PAs over that same time period and by $2MM if he tallies 1300 PAs between those two seasons.
6:12pm: The Blue Jays and outfielder Randal Grichuk are in agreement on a five-year contract worth a guaranteed $52MM, Shi Davidi of Sportsnet reports. Toronto announced the extension shortly after that report. The deal increases Grichuk's current salary from $5MM to $7MM and pays him a $5MM signing bonus as well. The 27-year-old will then earn $12MM in 2020 before scaling back to a $9.333MM annual salary from 2021-23. Grichuk is a client of Excel Sports Management.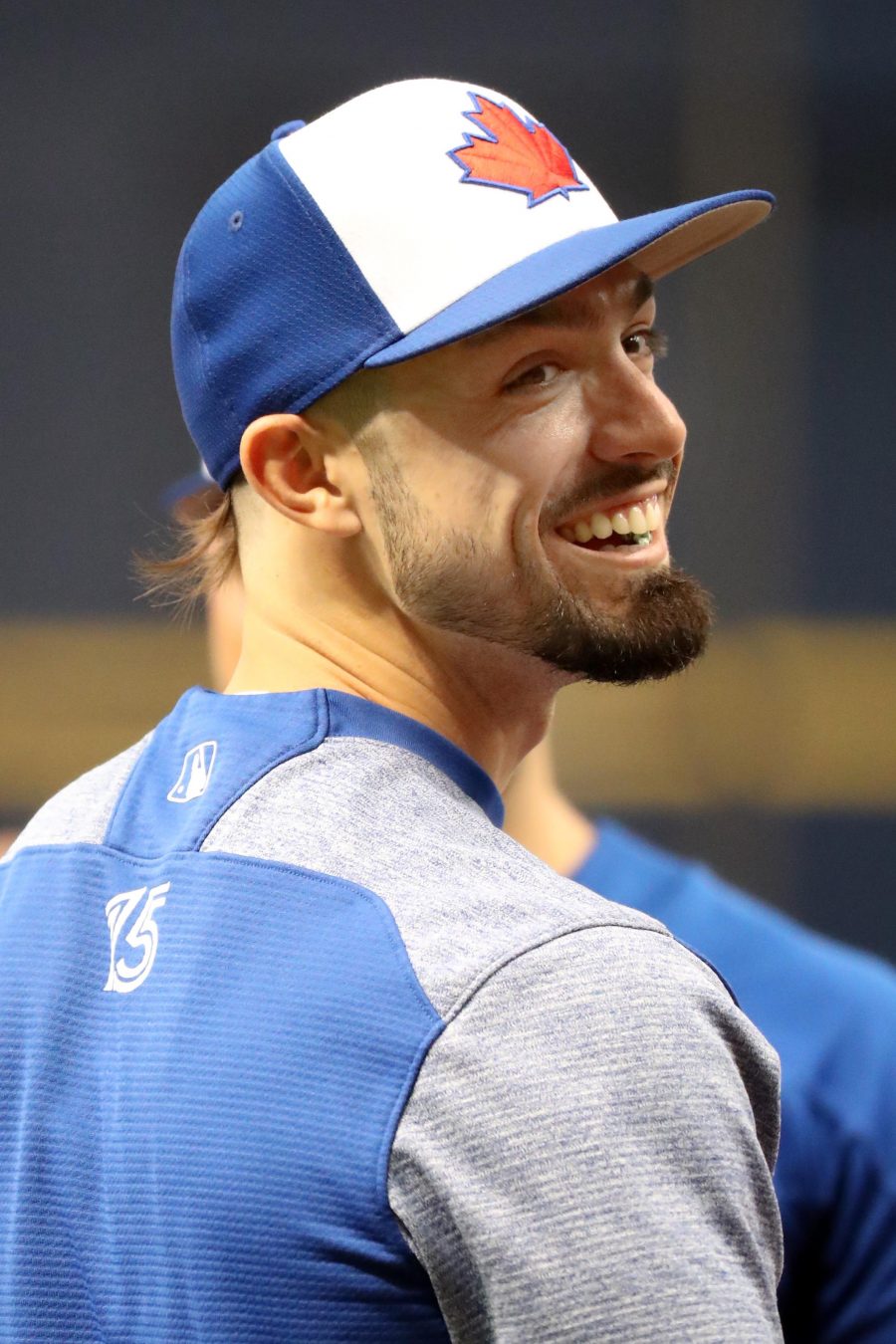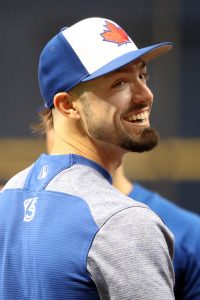 In all, Grichuk is securing a additional four years and $47MM in guaranteed money with the new arrangement. And while it's impossible to know precisely what he'd have earned in his final season of arbitration eligibility in 2020, the $5MM base at which he was slated to play this season provides a reasonable window into what he might've earned.
If we put down a theoretical $3MM raise for what would've been Grichuk's final arb year, the Blue Jays are effectively valuing his trio of free-agent seasons at about $39MM — a rough contract template that has been common among free agents in recent years (e.g. Jay Bruce, Zack Cozart, Mark Trumbo, Daniel Murphy pre-2016).
Grichuk would've been a free agent upon conclusion of his age-28 campaign in 2020 but will instead be signed through his age-31 season. He'll presumably take over as Toronto's primary center fielder for the next half decade now that the Jays have traded Kevin Pillar to the Giants (though he's certainly capable of playing a corner as well). Other potential long-term pieces in the Toronto outfield include Teoscar Hernandez and Anthony Alford.
As a career .247/.297/.490 hitter, Grichuk may not immediately stand out as an extension candidate, but the Jays feel they have reason to be optimistic regarding his long-term value. Grichuk has a strong defensive track record according to each of Defensive Runs Saved, Ultimate Zone Rating and Outs Above Average, and he belted a career-best 25 home runs in just 462 plate appearances last season. Statcast ranks his sprint speed in the 88th percentile of active players, so Toronto surely feels that while Grichuk may never be an on-base threat, he'll provide quality defense and plenty of power over the next five seasons.
That said, the deal carries more risk than some of the other extensions we've seen for players with less service time. Grichuk's walk rate has hovered between 5.8 percent and 6.3 percent in each of his full MLB seasons, and his strikeout rate has never dipped lower than last year's 26.4 percent. It's possible that that mark was a prelude to future improvement, but it's also worth noting that the improved contact rate didn't necessarily lead to improved contact all the time; Grichuk popped up at a career-high rate in 2018, which largely counteracted the dropoff in strikeouts.
Unless he can find a way to boost his on-base percentage into league-average territory, Grichuk will have less margin for error with regards to his power and defensive proficiency. A step back in either of those categories at any point over the five-year deal would make it difficult for him to provide adequate value. Similarly, because his on-base skills lag well below the league average, his ceiling is curbed to the point that it's difficult to envision this contract looking like a true bargain at any point.
The approximately $13MM rate at which this contract appears to value Grichuk's would-be free-agent seasons has been the going rate for players older than him for awhile now. In addition to Bruce, Josh Reddick, Shane Victorino, Chase Headley and A.J. Pollock were all valued in that range on an annual basis on their own free-agent deals. It seems like the Blue Jays believe Grichuk to be capable of elevating his value beyond that $13MM price point in the coming two seasons, otherwise they wouldn't have felt it necessary to commit this far in advance. If he can continue to barrel 14.4 percent of the balls he puts in play (as measured by Statcast), perhaps that is indeed the case.
However, the possibility also exists that the Blue Jays paid market prices for a player whose earning power isn't likely to increase dramatically, and did so two seasons before they'd have been contractually forced to make the call. Having already made a trade to acquire Grichuk from the Cardinals, the Ross Atkins/Mark Shapiro-led Toronto front office clearly believes in the player, and today's extension underscores that faith.
Grichuk's contract, remarkably, is the 26th extension of the calendar year and the 25th that buys out what would have been free-agent seasons for the player signing the pact. He'll now join Lourdes Gurriel Jr. as the only player on the Blue Jays' roster who is guaranteed any money beyond the 2019 season. The Jays have as much payroll flexibility as anyone in the game moving forward, and the manner in which they leverage that advantage will help to determine how quickly they're able to return to contention in a stacked American League East division.