The Braves continued to lock up their core pieces Thursday, announcing a contract extension with second baseman Ozzie Albies that'll guarantee the 22-year-old a total of $35MM from 2019-25. He'll earn $1MM apiece in 2019 and 2020, $3MM in 2021, $5MM in 2022, and $7MM annually from 2023 through 2025.
The contract includes a pair of club options reportedly valued at $7MM apiece; the first one comes with a $4MM buyout. If both are exercised, Albies will earn a mere $45MM over the next nine seasons — four of which would have been free-agent years.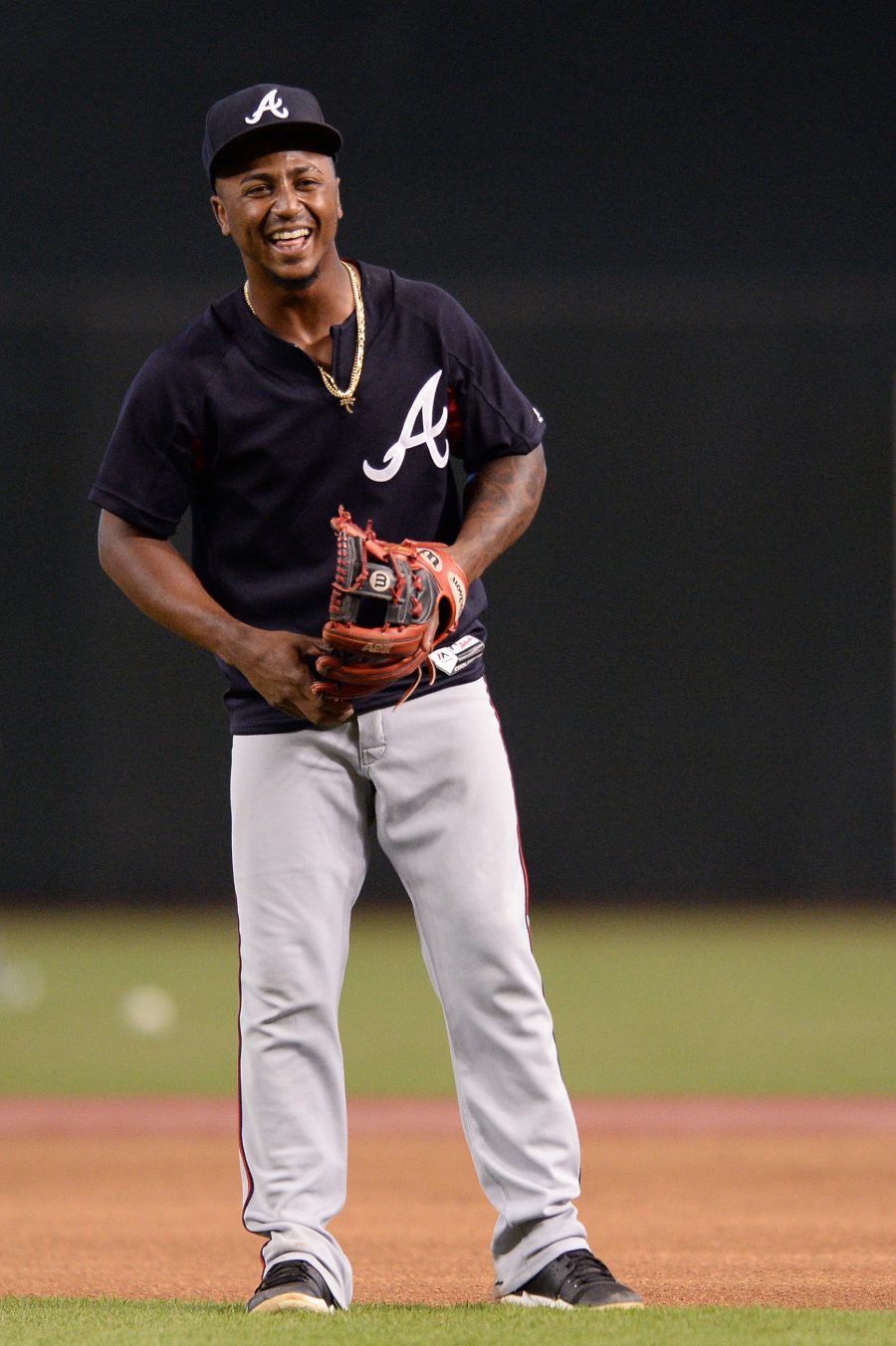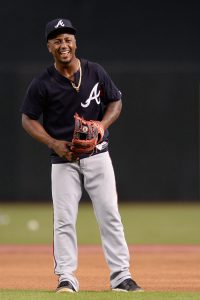 Albies was already under control through 2023 but will now join Ronald Acuna Jr. in comprising a core that the Braves can build around beyond that point in time. Acuna's contract was deemed by many to be bargain, but the Albies deal runs nearly the same length while checking in at just under one third of the total maximum value.
In terms of overall guarantee, Albies topped fellow second baseman Ketel Marte, though he did so only by giving away additional years of control. Historically speaking, there's little to no precedent for a player this young and of this caliber surrendering four would-be free-agent seasons for a maximum payout under $50MM. While there's surely something to be said for accepting a first life-changing payday — particularly with arbitration still two years away — Albies was on track to become a free agent upon completion of his age-26 season. For comparison's sake, Scooter Gennett earned $18MM over this three arb years despite not breaking out until he was in his first arbitration season. Jonathan Schoop, who was non-tendered after his second arbitration season, signed a one-year deal with the Twins and will earn $19.475MM across what would've been his three arb seasons.
Setting aside second basemen and merely looking at players who signed extensions with between one and two years of Major League service, Christian Yelich (seven years, $49.57MM), Andrelton Simmons (seven years, $58MM) and Anthony Rizzo (seven years, $41MM) all topped the Albies guarantee handily — and did so more than four years ago. If Albies was dead-set on an extension, a $50MM baseline would have been at least commensurate with market trends — especially considering the multiple options over free-agent seasons. Instead, the deal checks in more along the lines of dated extensions signed by Starling Marte, Jedd Gyorko and Gregory Polanco.
Frankly, this seems like the type of deal that an agent would strongly advise his client not to take. Perhaps Albies simply wanted to take the largest guarantee the Braves were willing to offer; he received just a $350K signing bonus as a prospect, after all, and his career earnings to date may not even total seven figures. From a purely human standpoint, it's hard for any 22-year-old player without much in the way of career earnings to rebuff $35MM under the guise that he'll earn more on a year-to-year basis beginning 24 months down the line. Presumably, all of the points made here were spelled out to Albies before he made what amounts to a life-altering decision.
The contract serves as a reminder that the teams hold overwhelming leverage in instances such as this, and the Atlanta organization took full advantage of that reality. It's nothing short of a coup for the Braves to land Albies for a maximum of $45MM over the next nine years just weeks after Eloy Jimenez signed a deal that can pay him as much as $75MM over eight years before he ever played a single MLB game.
Albies, meanwhile, entered his second full big league campaign in 2019 with a career .268/.317/.453 batting line to go along with 30 homers, 49 doubles, 10 triples and 22 stolen bases (in 26 attempts). He's off to a fast start thus far, too, having posted a .929 OPS through the season's first 11 games. Long one of the game's top-ranked prospects, Albies earned what figures to be the first of multiple All-Star nods last year as part of a season that both Baseball-Reference and Fangraphs pegged at 3.8 wins above replacement. Given the output he's already demonstrated to this point in his career, it seems unfathomable that Albies wouldn't have taken home at least $10-15MM in arbitration, and the more realistic scenario (as evidenced by Schoop and Gennett) is that he'd have done quite a bit better.
The Braves may very well try to spin the Acuna and Albies extensions as big expenditures that'll buy some good will with fans after a quiet offseason in which they did not spend at anywhere near the level they implied to fans several months ago. And Braves fans, to be clear, should be thrilled by both deals. However, these types of deals aren't the type that a team can legitimately claim as alternatives to spending in free agency and in taking on salary via trades; rather, they're the type of contracts that should empower a team to spend in those arenas, knowing full well that paying market rate for other talent is offset by the overwhelming bargains they've secured over a pair of homegrown assets.
Ken Rosenthal of The Athletic first reported the agreement (via Twitter). The New York Post's Joel Sherman reported the terms (Twitter links), with Bob Nightengale of USA Today tweeting the annual breakdown.