3:34pm: The Braves have formally announced the extension.
Acuna will earn $1MM in both 2019 and 2020, $5MM in 2021, $15MM in 2022 and $17MM annually from 2023-26, Heyman tweets. There's a $10MM buyout on his first $17MM option for the 2027 season.
11:27am: In an exclamation point on a spring full of extensions, the Braves are finalizing a $100MM deal with elite youngster Ronald Acuna, according to Jeff Passan of ESPN.com (Twitter links). The eight-year contract comes with two option years, priced at $17MM apiece with a $10MM buyout, per the report. Acuna is represented by Alex Salazar of Gatemore Sports & Entertainment.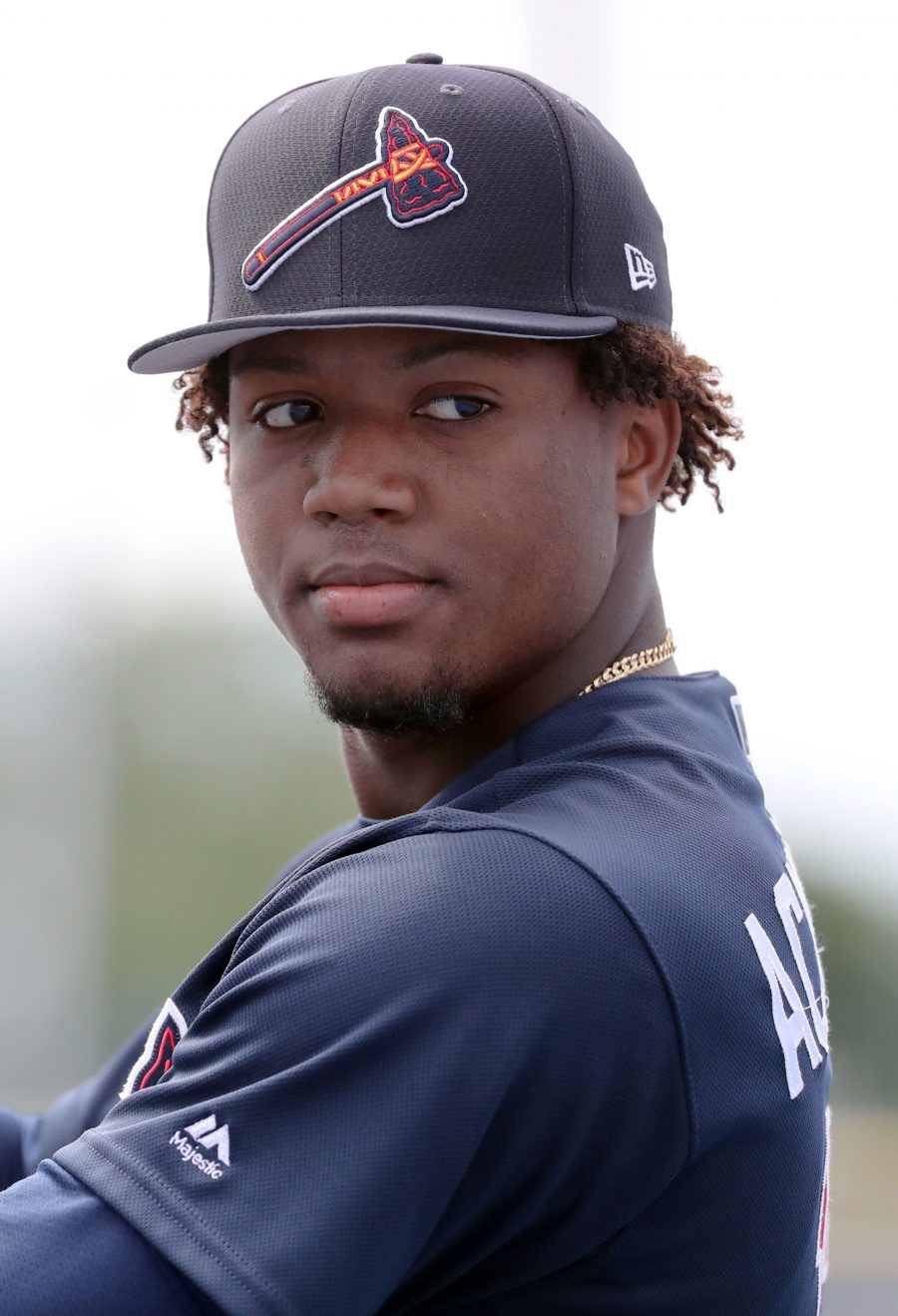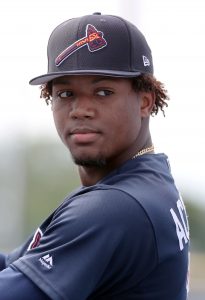 The agreement will begin with the present season, per Jon Heyman of MLB Network (Twitter link). It'll therefore run through at least the 2026 season, with options for the 2027 and 2028 campaigns. Acuna, who entered the current campaign at 21 years of age and with 159 days of MLB service, was on track to qualify for arbitration in 2021 (as a Super Two) and reach free agency after the 2024 campaign. Accordingly, the new deal guarantees two would-be free-agent campaigns and gives the Atlanta organization control over two more.
Acuna won the National League's Rookie of the Year Award last season at twenty years of age. The multi-dimensional young star launched 26 home runs and slashed .293/.366/.552 in 487 plate appearances. He also swiped 16 bags and is considered a quality outfield defender, making him one of the highest-upside players in all of baseball.
Taking this sort of financial security is understandable for a player who didn't secure a large bonus and still was several years removed from arbitration. But it took a massive bite out of his potential earning power as a professional ballplayer. Acuna will now be under team control through his age-30 season, with the deal maxing out at $124MM if both options are exercised.
There's obviously very real risk in any deal of this magnitude, but the contract is laden with upside for the Atlanta organization. Excellent young players always deliver huge surplus value during the earlier portion of their careers, when they're earning relative peanuts; that's the nature of the system. But locking up Acuna now also delivers the potential for the gravy train to continue into the future.
Acuna might reasonably have anticipated something in the range of $50MM in arbitration earnings, with potential for more if he enjoys good health. If he keeps anything like his current pace, he'd have been in line for a monstrous free-agent contract in advance of his age-27 season. Instead, the Braves now have control over four more of Acuna's mid-prime seasons — campaigns that could otherwise have been sold to the highest bidder at prices we can't really even foresee at this point in time.
Unsurprisingly, given his excellence, Acuna has commanded a larger guarantee than the few other players who've done deals this early in their careers. Eloy Jimenez just received a $43MM promise from the White Sox, more than any sub-1.000 service player, before making his debut. The Acuna deal blows that guarantee out of the water. That was inevitable: Acuna has much greater upside as an all-around performer, has already established himself in the majors, and is still younger than Jimenez.
But it's fair to ask whether Acuna's contract structure is really preferable to that of Jimenez. If both of their contracts are maxed out through options, the former will have earned $124MM over ten years and sacrificed four free-agent seasons, while the latter will have received $75MM for eight years but will in effect have given up only one open-market campaign (as we explained in the post on his signing). What the Braves were willing to do obviously isn't known, but Acuna might have been better served to have sought a lesser guarantee (with Jimenez as a presumptive floor) that secured his financial future while leaving more future free-agent seasons available to work with in the long run.
There was never really any doubt that Acuna was a central part of the Braves' long-term plans, but that's now all the more clear. The club will hope that Acuna functions as an affordable superstar for the decade to come, keeping open a lengthy contention window.
Photo courtesy of USA Today Sports Images.