The Cubs announced Tuesday that they've agreed to a contract extension with infielder David Bote. The contract will cover the 2020-24 seasons and also contain a pair of club options.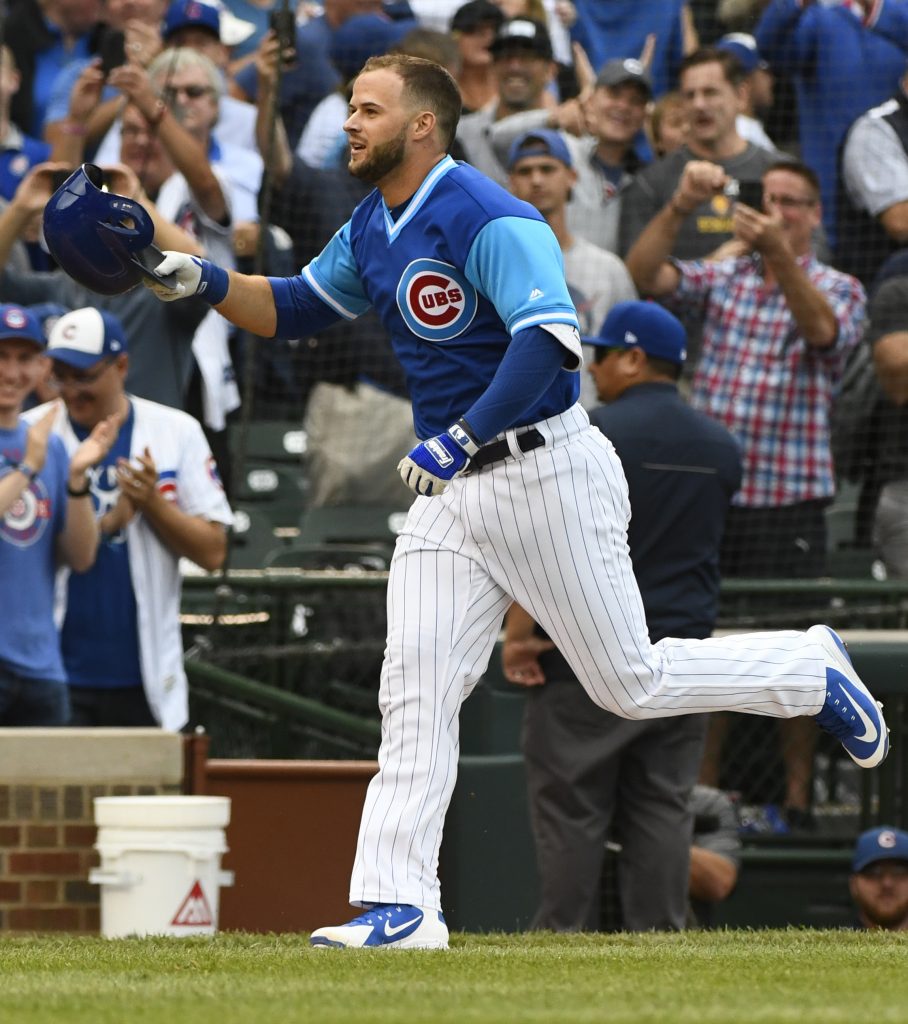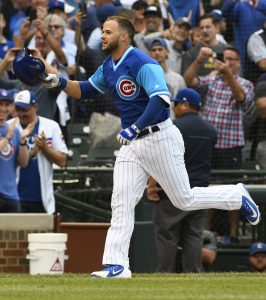 Bote will be guaranteed $15.003MM over that 2020-24 span, Gordon Wittenmyer of the Chicago Sun Times reports (on Twitter). MLB Network's Jon Heyman tweets that the two option years are valued $7MM and $7.6MM. According to the Chicago Tribune's Mark Gonzales (also on Twitter), Bote will receive a $50K signing bonus and earn $950K next season. He'll then earn $1MM in 2021, $2.5MM in 2022, $4MM in 2023 and $5.5MM in 2024. The first option season comes with a $1MM buyout, and the second carries a $500K buyout.
Bote recently approached the Cubs to initiate the talks, president of baseball operations Theo Epstein tells reporters (Twitter link via ESPN Chicago's Jesse Rogers). He was already under club control through the 2024 season, but the Cubs will now obtain some cost certainty and also secure control over what would have been his first two free-agent seasons.
Though he never rated as one of the organization's top prospects, Bote made his way to the big leagues last season and now looks the part of a useful bench option capable of backing up at multiple infield spots and perhaps in the outfield corners. His primary positions have been third base and second base, but Bote also logged 10 innings at short in 2018 as well as seven in left field and two at first base. He's a .246/.327/.410 hitter to this point in his big league career (223 plate appearances).
That defensive versatility surely appealed to the Cubs, as did the quality of Bote's defense at his most frequent position: third base. In just 375 innings there last season, Bote was credited with +5 Defensive Runs Saved and a 4.4 Ultimate Zone Rating. Whether that type of rating is sustainable over a larger period remains to be seen; Fangraphs Eric Longenhagen wrote after the 2017 season that Bote lacked a true position, calling him a potential bat-first utility option if all panned out. Based on Bote's .281/.355/.502 slash through 299 Triple-A plate appearances and last season's small sample of exit velocity readings, perhaps he'll live up to that billing.
Bote's extension is a surprising move in that he isn't viewed as any sort of key player for the Cubs at the moment. However, the modest price tag on the deal carries minimal risk — particularly for a large-market team like the Cubs — and the $15MM guarantee seems to suggest that the organization eventually feels Bote could take on a larger role. Generally, utility players don't earn quite this much over the course of arbitration; Boston's Brock Holt, for instance, will earn $3.575MM this season in his final year of arbitration eligibility and stands to reach free agency having earned a bit shy of $9MM.
The contract could prove to be a bargain if Bote can settle in as any sort of semi-regular contributor, though for a nearly 26-year-old former 18th-round pick who was never heralded as a top prospect and is still three years from arbitration, it's easy to see the appeal of being guaranteed any financial security. Frankly, there's little precedent for an extension along these lines. As shown in MLBTR's Extension Tracker, extensions for players with under one year of service time have generally been reserved for players who've broken out as stars (e.g. Ronald Acuna) or quality regulars (e.g. Paul DeJong), or for top-tier prospects who are on the cusp of the Majors or very early on in their big league careers (e.g. Eloy Jimenez, Evan Longoria, Matt Moore, Scott Kingery). It's possible that Bote's deal will set something of a precedent for role players seeking some early-career stability — particularly given the deluge of long-term deals that have been signed during the recent "extension season." Bote's deal now stands out as the 27th multi-year contract extension signed by a player since mid-January.