11:34am: The Rays have announced the promotion, though they've yet to reveal the corresponding roster moves. Marc Topkin of the Tampa Bay Times reports (via Twitter) that Christian Arroyo will be optioned to Durham, thus opening a 25-man spot, but there's still the matter of a 40-man move to be addressed.
11:20am: The Rays are set to promote top first base prospect Nate Lowe to the big leagues, Ken Rosenthal of The Athletic reports (via Twitter). Lowe, who ranks as the game's No. 90 overall prospect at Baseball America and the No. 3 first base prospect in the game per MLB.com, is not on Tampa Bay's 40-man roster. A corresponding 40-man move will be necessary.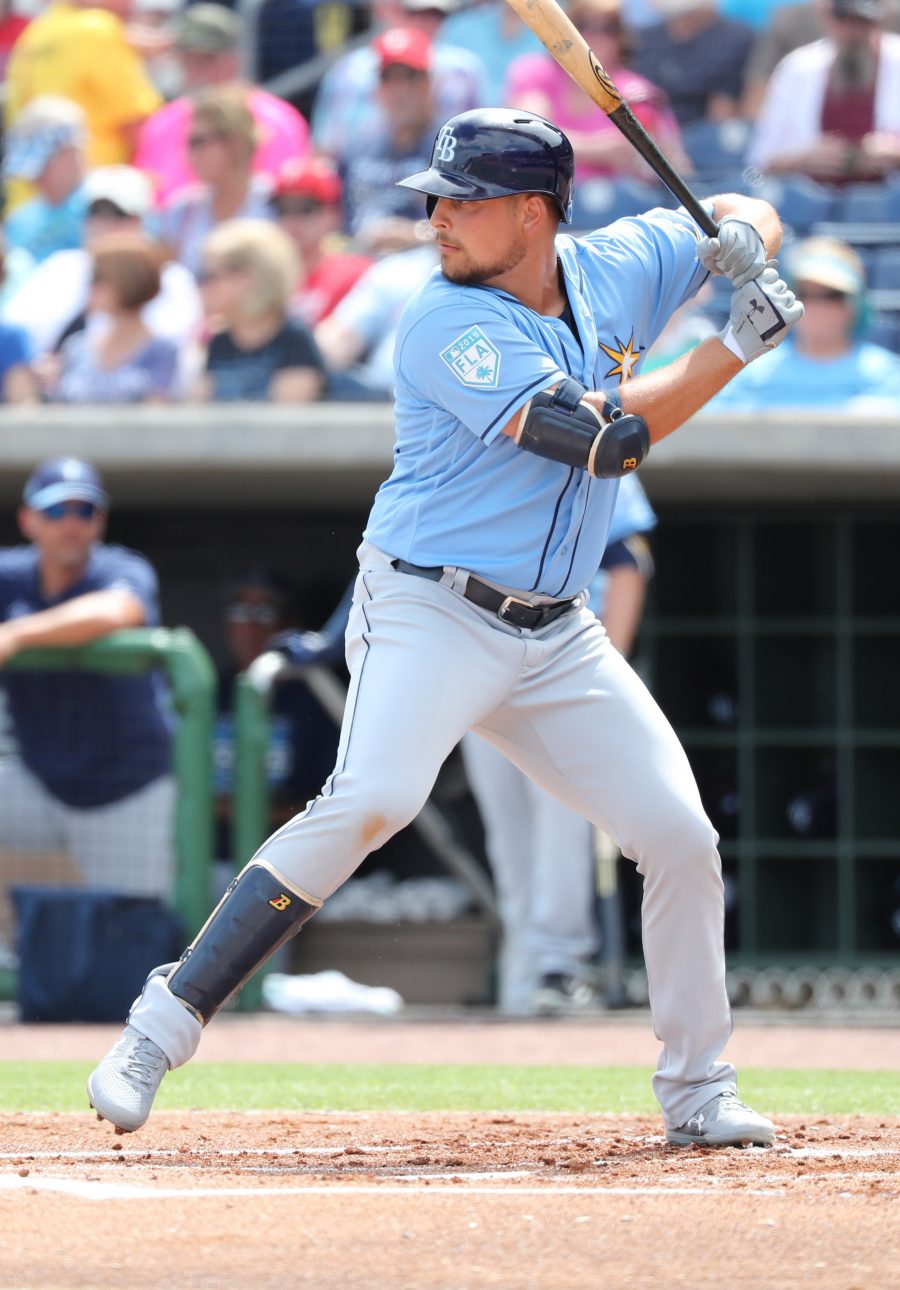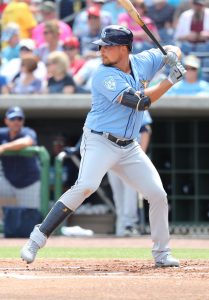 While he's not related to recently extended second baseman Brandon Lowe, Nate Lowe is viewed by the Rays as a similarly vital young piece of the club. The 23-year-old is off to a terrific start with Triple-A Durham, where he has slashed .300/.444/.543 with three homers, eight doubles and nearly as many walks (17) as strikeouts (19) through 90 plate appearances.
MLB.com's scouting report on Lowe lauds his plus-plus raw power — a trait he was finally able to tap into in game settings a season ago when he raked at a .330/.416/.568 clip across three minor league levels (topping out at Durham). In 2018, Lowe slugged 27 homers, 32 doubles and a triple with a 12.3 percent walk rate against just a 16.2 percent strikeout rate. He's a below-average runner and limited to first base on the defensive spectrum, but last year's .313/.395/.484 slash against lefties and .338/.425/.608 slash against righties suggests that he has the potential to be a true everyday option for the Rays at first base and/or designated hitter (as opposed to a platoon slugger).
It's unlikely that the Rays would call up Lowe if they didn't feel they had everyday at-bats available to the former 13th-round pick. But, with Ji-Man Choi and Yandy Diaz both performing quite well at first base and designated hitter, neither would appears to be in jeopardy of losing any playing time (barring a yet-unrevealed injury, of course). It's possible, though, that Diaz could slide across the diamond to third base in place of the struggling Daniel Robertson, opening at-bats at first and DH to be shared among Lowe, Choi and others.
The maximum amount of service time that Lowe would be able to accrue this season is now 155 days, meaning he'll fall shy of the requisite 172 days to notch a full season. Because of that, he'll be controllable through the end of the 2025 campaign if he's in the big leagues for good, and he's also in line to be a surefire Super Two player after the 2021 season. That said, it's still possible that he'll be optioned back to the minors at some point and alter those trajectories.