April 6: The Rockies have formally announced the extension. Marquez  is now signed through at least the 2023 season.
Per MLB Network's Jon Heyman (Twitter link), he'll receive a $1.5MM signing bonus and earn $1MM this season before earning $4.5MM in 2020, $7.5MM in 2021, $11MM in 2022 and $15MM in 2023. The option is valued at $16MM and comes with a $2.5MM buyout.
April 2: The Rockies and right-hander German Marquez are in agreement on a five-year, $43MM contract extension, Jeff Passan of ESPN reports (via Twitter). The deal contains a club option for a sixth season, though a pair of top-three finishes in Cy Young voting over the life of the deal would convert that into a mutual option. The contract begins in 2019 and runs through the 2023 season, Ken Rosenthal of The Athletic tweets. Marquez is represented by Daniel Szew of L.A. Sports Management.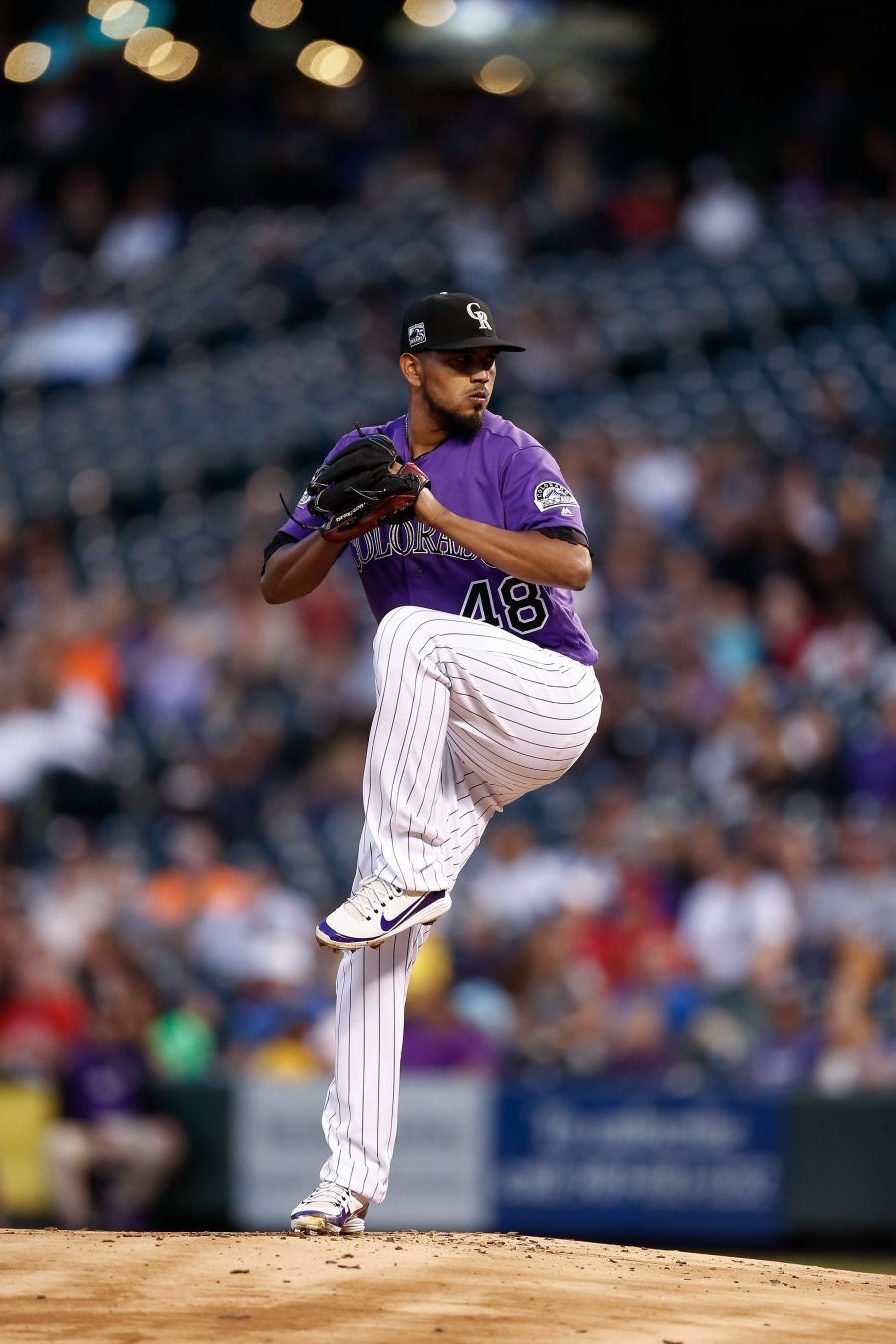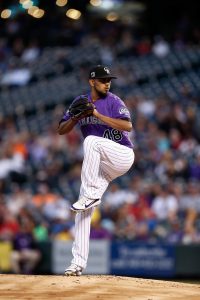 The $43MM figure promised to Marquez is the second-largest guarantee ever received by an arbitration-eligible pitcher with between two and three years of MLB service time. Rays lefty Blake Snell recently set a new precedent in that regard by landing a $50MM sum over the same five-year term, which may have helped to move the market forward a bit for Marquez.
Marquez, who turned 24 in February, was not yet eligible for arbitration and will now forgo that entire process. The new contract includes the current season as well as three arbitration years and what would have been Marquez's first season of free agency. The club option covers a second would-be free-agent season. Marquez would've been on track to reach free agency heading into his age-28 season, but he'll now be controlled by the Rockies through age 29 and reach the market in advance of his age-30 campaign.
While Marquez didn't generate the most attention among Rockies starters last year  — teammate Kyle Freeland placed fourth in National League Cy Young voting — he did break out as a high-quality mid-rotation piece with the potential upside to become more. Over the life of a career-high 196 innings, Marquez posted a 3.77 ERA with 10.6 K/, 2.6 BB/9, 1.10 HR/9 and a 47.3 percent ground-ball rate. Metrics such as FIP (3.40), xFIP (3.10) and SIERA (3.31) all felt that Marquez handily outperformed an earned run average that already appeared solid (particularly when accounting for the fact that his home games are played at Coors Field).
Marquez complemented those numbers with a fastball that averaged 95.2 mph, a 12.5 percent swinging-strike rate and a 30.7 percent opponents' chase rate on pitches outside the strike zone. Dating back to Opening Day 2017 (and including the lone start he's made in 2019), Marquez has a 4.01 ERA with 384 strikeouts against 109 walks across 364 innings for the Rox.
Moving forward, the Rockies will count on Marquez and Freeland to anchor a rotation that also features lefty Tyler Anderson, the talented but wildly inconsistent Jon Gray and veteran righty Chad Bettis. There's a chance that Marquez proves to be the best of that bunch, though the rates at which he's being paid would be a bargain even for a mid-rotation starter (as is the inherent nature of pre-arbitration contract extensions).
The Rockies now control Marquez longer than any player on the roster other than their other spring extension recipient, Nolan Arenado, who is signed through the 2026 season (albeit with an opt-out after 2021). The Rockies aren't in any real proximity to the luxury tax threshold, so any ramifications of the deal's impact on Colorado's luxury payroll are negligible. Colorado already had $116.75MM on the books for the 2020 season, and the Marquez contract will nudge that forward by a few million dollars.
Marquez's agreement continues an unprecedented barrage of long-term extensions for players who are already under club control — many of whom have signed on the dotted line just months before what would've been their first foray into free agency (e.g. Arenado). The onslaught of long-term deals has manifested against the backdrop of significant tension labor tensions stemming from a deteriorating middle class among MLB free agents and questions surrounding the increasing number of tanking ("rebuilding") teams throughout the league.
As shown in MLBTR's Extension Tracker, Marquez's deal is, stunningly, the 25th extension of the calendar year. In past offseasons, it was commonplace for a handful of players to ink long-term deals each spring, but this is the first time in league history that the equivalent of an entire team's active roster has signed extensions. While it's hard to fault any player for signing on board for a life-changing sum of money, the increased number of pre-market deals also serves to suppress the age at which players reach free agency, leading to more free agents in their early 30s and creating potential for additional strife down the line. Of course, the league and MLBPA are already in the process of discussing changes well in advance of the current Basic Agreement's expiration at the end of the 2021 season, so perhaps there'll be changes that mitigate much of that tension as we move ahead.