Indians right-hander Carlos Carrasco was somewhat quietly one of the majors' most dominant starters from 2014-18. During that 807 2/3-inning, 131-start span, Carrasco recorded a 3.31 ERA/3.03 FIP with 10.18 K/9, 2.03 BB/9, a 48.0 percent groundball rate and upward of 20 wins above replacement. That five-year stretch convinced the Indians to keep and extend Carrasco in the offseason, when there were rumblings they could offload starters, signing him to a team-friendly contract. Two months into the season, though, the back-to-back-to-back AL Central champions haven't resembled their previous selves, in part because Carrasco hasn't managed the same results as he did in prior years.
The 32-year-old Carrasco has pitched to a 4.98 ERA through 65 innings, averaging just over five frames per start after logging better than six an outing during the previous half-decade. Carrasco's 4.07 FIP is nowhere near as underwhelming as his ERA, but it's still a run higher than he and the Indians are accustomed to. His strikeout and walk rates are phenomenal (10.94 K/9, 1.52 BB/9), and his .353 batting average on balls in play further suggests positive regression in the run prevention department. Aside from those figures, though, there are legit reasons for concern regarding Carrasco.
It begins with a newfound difficulty keeping the ball out of the air. Carrasco's groundball percentage has nosedived to a career-worst 39.2, leading to personal worsts in fly ball rate (38.7) and launch angle against (14.2). Surprise, surprise: Home run troubles have come with those changes. Carrasco's yielding gopher balls on 20 percent of flies, up from 12.7 during his aforementioned five-year stretch of excellence. It's not just HRs, though – Carrasco's surrendering more damaging contact in general. He ranks in the bottom 8 percent of the league or worse in exit velocity against (90.9), barrel percentage against (14.1) and hard-hit rate (47.3 percent), according to Statcast, which also assigns Carrasco a below-average expected weighted on-base average against (.329, compared to .280 in 2018).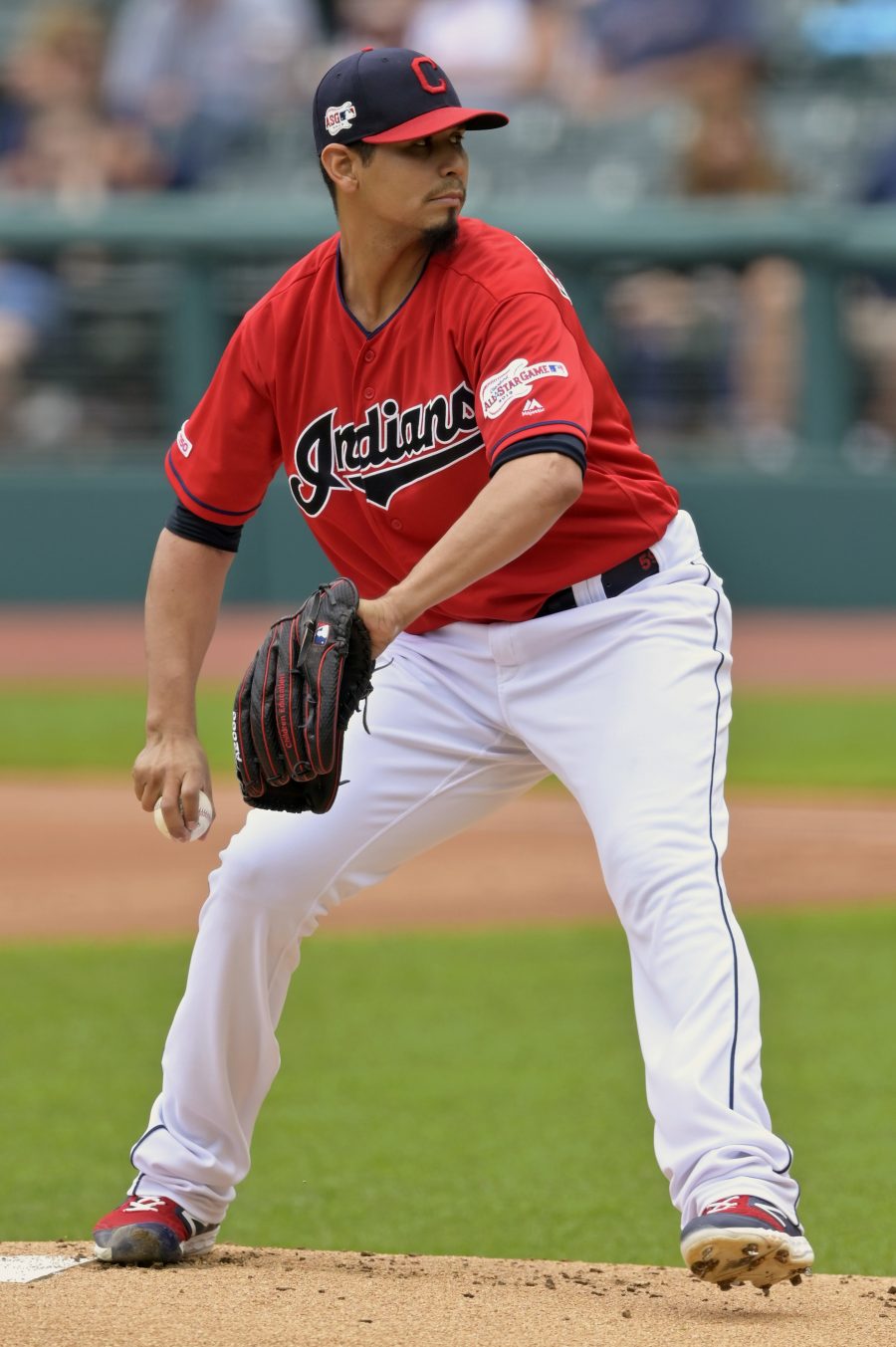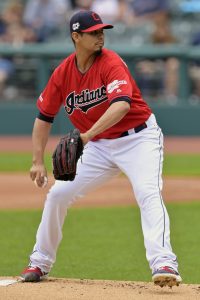 So what's causing Carrasco to falter? His biggest problem seems to be his changeup, a pitch he has relied on between 16 and 18 percent of the time dating back to last season. Batters have posted a .432/.377 xwOBA versus the offering this season after mustering a matching (and weak) .224/.224 against it a year ago. As is typically the case with changeups, Carrasco has primarily used it in an effort to quell opposite-handed hitters. They've caused the most damage against Carrasco, though, having slashed .287/.331/.574 for a .371 wOBA.
In essence, the average lefty swinger who has faced Carrasco in 2019 has hit like Trevor Story or Matt Chapman. That wasn't the case last year, when lefties managed a Joe Panik-esque .302 wOBA off Carrasco. It's happening in part because Carrasco isn't locating his change as precisely as he did in 2018, keeping it too close to the middle of the plate (and inside versus lefties). That wasn't true last season. Carrasco has had a similar problem with his curveball, having allowed a ludicrous .908/.719 wOBA/xwOBA when throwing it, though he has only turned to the pitch 2.3 percent of the time (down 5 percent from last year, when it was much more effective).
Cleveland's a 28-28 team with a minus-12 run differential, already facing a 9 1/2-game deficit in the division it has owned in recent seasons. Considering the myriad issues the Indians are facing – including the weeks-long absences of injured righties Corey Kluber and Mike Clevinger, not to mention fellow RHP Trevor Bauer's own decline – a middling version of Carrasco is one of the last things they needed. That's what the Indians have gotten, though, and unless Carrasco returns to form, catching the first-place Twins is going to be an even tougher task.
Photo courtesy of USA Today Sports Images.