In theory, the "26th man" doubleheader rule that MLB implemented in the 2012-16 wave of collective bargaining should work for all parties involved. Teams get an extra player, frequently a pitcher, to help manage the workload of the day's pair of games. The player promoted to the big leagues gets a day of MLB service time and picks up a day of big league pay, in addition to the opportunity to make a nice impression on his organization. If the player in question is a pitcher, other members of the staff are spared from having to pitch on short rest and/or in extended outings.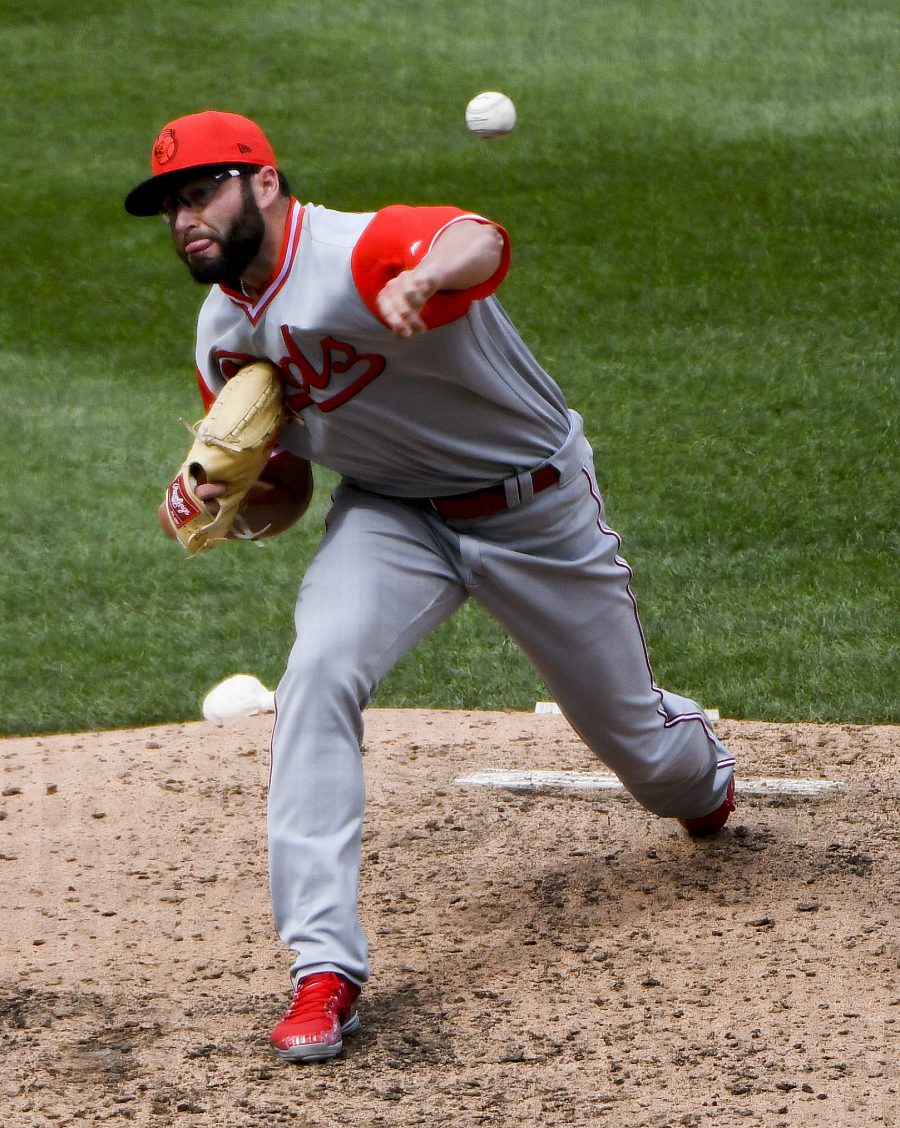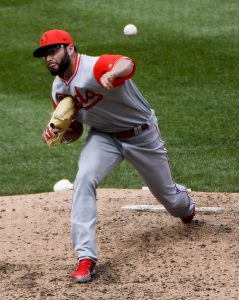 It all sounds good! Well, it sounds good to most players. But what about the rare instances in which a player promoted to the Major Leagues as a 26th man ends up incurring an injury during that game? As Reds left-hander Cody Reed demonstrated this week, the rule isn't exactly perfect.
Reed was summoned to serve as Cincinnati's 26th man in a Monday twin bill with the Pirates and performed well, giving the Reds a pair of scoreless relief innings in the second game of the day. In doing so, he continued an impressive year that has seen him pitch 20 2/3 innings of 2.61 ERA ball in Triple-A and another 6 1/3 innings of one-run ball in the Majors. Unfortunately, he also sustained a strained medial collateral ligament in his left knee. The Reds announced that Reed won't throw for the next 10 to 14 days, which obviously meant a trip to the injured list.
The problem for Reed, though, is that because he was not technically on the 25-man roster as the 26th man in a doubleheader, he'll recover from that injury on the minor league injured list rather than the Major League injured list. Logic would seemingly dictate that a player injured while performing in a Major League game would rehab that injury while receiving the benefits of the MLB IL — that is, service time and MLB pay. That won't be the case for Reed or future players who are injured while serving as the 26th man, though.
It may not seem like a major distinction, but consider the discrepancy between the prorated Major League minimum salary and the monthly salaries that a players make in Triple-A. Reed is fortunate in the sense that he has enough big league service time to be on a decent split contract; he'll earn $145K in the minors this season versus $565K in the Majors. (A player with less big league time or no big league time would not be earning as much.)
That's a fairly sizable difference between what he'd earn in the Majors versus the minors — particularly for a player who has yet to establish himself as a big leaguer. If he requires a couple of throwing sessions after his shutdown period, he could be out for three weeks or upwards of a month. At that point, the prorated MLB salary would top his prorated Triple-A salary by anywhere from $40-60K.
To be clear, the Reds aren't doing anything wrong by placing him on the minor league injured list and actually didn't have a choice. That's the way the rules were bargained. As a concession for allowing a 26th player to be brought up for a doubleheader and earn a day of service and big league pay, it was agreed that there would be no technical transaction associated with the move:
(dd) Any Club that expands its roster for these purposes must return to a 25-man Active Roster immediately after the conclusion of the second game (i.e., a post-game roster adjustment). The recall and waiver requirements and limitations contained in these Rules shall not apply to the 26th Player if returned to his previous Minor League club for these purposes. Moreover, a player's addition to the 25-man Active roster for these purposes shall not affect the expiration of any 10-day period that may be required by Rule 11(b)(1). The return of the player to his previous Minor League club shall not be considered an assignment (i.e., to a Minor League club, an optional assignment under these Rules, or otherwise). A Club may return to a 25-man Active Roster by removing a player other than the 26th Player only if the Club's addition of the 26th Player complied with all applicable Rules and the Basic Agreement, and the Club's subsequent removal of the other player from its roster complied with all applicable Rules and the Basic Agreement (and both of those transactions will not be covered by the exception created by this Rule 2(c)(2)(A)(ii)).

(ee) The 26th Player shall be paid one day of Major League salary and shall receive one day of Major League service. Such day shall not be counted for purposes of counting days on option pursuant to the Articles XIX(E) and XXI(B) of the Basic Agreement or Rule 11(c).
In essence, the rules stipulate that a player must be on the 40-man roster to serve as the 26th man but is not technically recalled from the minors when he does so. That's important to note; were it not for that distinction, Reed would not even have been eligible to pitch in the Majors that day. He'd been optioned down just eight days prior and, as such, wasn't eligible for recall under normal circumstances. The Reds couldn't even have sent someone else down if they'd wanted to, as keeping Reed up would not have "complied with all applicable Rules and the Basic Agreement." In that regard, the quirks of this rule both benefited Reed by allowing him to be in the Majors on Monday and hurt him by disallowing him from rehabbing on the Major League injured list.
This is likely the precise type of scenario that concerned owners when pushing for these stipulations during negotiations. A more extreme example could see a player called up to make a one-off start in the nightcap of a doubleheader only to blow out his arm and require Tommy John surgery. That'd turn what might've been a roughly $3K spot start for ownership into a $500K+ salary on the injured list for the majority of the season (in addition to the accompanying service time).
That owners sought protection against these injury scenarios is understandable, but it's still counter-intuitive that a player injured in a Major League game would be deprived of the benefits afforded to those on a big league roster. Had Reed simply been called up to the 25-man roster for a one day to lengthen the 'pen in a normal game and incurred this exact same injury, he'd go on the MLB IL and receive that service time and salary. That's a risk that clubs run any other time they dip into their farm system for a one-day depth move, but it strangely doesn't apply when playing multiple games in the same day.
Perhaps this is much ado about something that occurs so rarely that it's not worth fretting over, but Cody Reed probably doesn't think so.