What do you get for the team that has just about everything? That's something Dodgers president of baseball operations Andrew Friedman is going to have to figure out leading up to the July 31 trade deadline. At a major league-best 43-20, the Dodgers are well on their way to a seventh straight National League West title and perhaps a third consecutive NL pennant.
The Dodgers' offense leads the NL in runs and walk percentage and ranks second in homers and strikeout rate. It's strong against both right- and left-handed pitchers. And those hitters are hardly a one-dimensional group, judging by the Dodgers' league-leading Defensive Runs Saved and second-best Ultimate Zone Rating. The club's exemplary defense helps support a starting rotation that paces baseball in two key categories – fWAR and K/BB ratio – and sits atop the NL in ERA, thanks to Hyun-Jin Ryu, Clayton Kershaw, Walker Buehler, Kenta Maeda and Rich Hill.
It's clear the Dodgers are a team with almost no weaknesses. "Almost" is the operative word, though, because the Dodgers are likely going to have to augment their bullpen if they're going to win their first World Series since 1988 this season. The Dodgers' relief unit sits 18th in the sport in FIP and 20th in ERA. Although LA's bullpen is sixth in the league in K/BB ratio, only closer Kenley Jansen and setup man Pedro Baez have been particularly dependable thus far. Even Jansen hasn't been the dominant force we're used to seeing. Meanwhile, Dylan Floro, Scott Alexander, Joe Kelly, Caleb Ferguson, Ross Stripling and Julio Urias have each been somewhat shaky as bridges to Jansen. Alexander, Urias and Ferguson represent the group's southpaws, but they've all had some difficulty against same-handed hitters this year.
Given the struggles of LA's bullpen so far, strengthening the group may be Friedman's primary objective over the next couple months. Luckily for him, even after Craig Kimbrel exited free agency Wednesday to join the Cubs, there are plenty of quality relievers who figure to land with new teams in the next several weeks. Three of the best, lefties Will Smith and Tony Watson (an ex-Dodger) and righty Sam Dyson, belong to the non-contending Giants. While they and the Dodgers loathe each other and have rarely been trade partners over the years, times may be changing. First-year Giants president of baseball operations Farhan Zaidi, who was previously Friedman's top lieutenant with the Dodgers, indicated this week that he'd be open to dealing with LA (via Brian Witt of NBC Bay Area).
"I understand there's all kinds of emotional baggage going with that," Zaidi said of a potential Giants-Dodgers swap. "Maybe the Dodgers are a special case, and I think most fans would say it's not maybe, they just are a special case. But in general, I actually think trading in the division has a strategic advantage."
In Zaidi's estimation, trading with a division rival would give the Giants an opportunity to bolster their farm system at a hated team's expense. The Dodgers' system is among the best in the game, which should give them the upper hand on most teams when it comes to talks with the Giants or any other clubs' relievers. Aside from the Giants' potentially available late-game arms, lefties Sean Doolittle (Nationals), Francisco Liriano (Pirates) and Jake Diekman (Royals) and righties Ken Giles (Blue Jays), Alex Colome (White Sox), Shane Greene (Tigers), Ian Kennedy (Royals) and Mychal Givens (Orioles) stand out as relievers who might change hands this summer. Any of them could up in a Dodgers uniform as a result.
While Friedman may be eyeing bullpen help over anything else, that doesn't mean he's content with his team's position player group. Granted, the unit looks set for the most part. Right fielder Cody Bellinger may be on his way to NL MVP honors. Rookie center fielder Alex Verdugo has held down the fort during A.J. Pollock's injury-forced absence, which shouldn't last through the season. Left fielders Joc Pederson and Chris Taylor have made for an effective platoon. Third baseman Justin Turner continues to excel, as do first basemen Max Muncy and David Freese. Catchers Austin Barnes and Russell Martin haven't matched predecessor Yasmani Grandal, but the former has given the club passable offense and tremendous defense, while Martin's a highly respected presence who has offered above-average hitting this season. Plus, the Dodgers recently called up quality prospect Will D. Smith, who's off to a nice start (could we see Will Smith throwing to Will Smith this year?).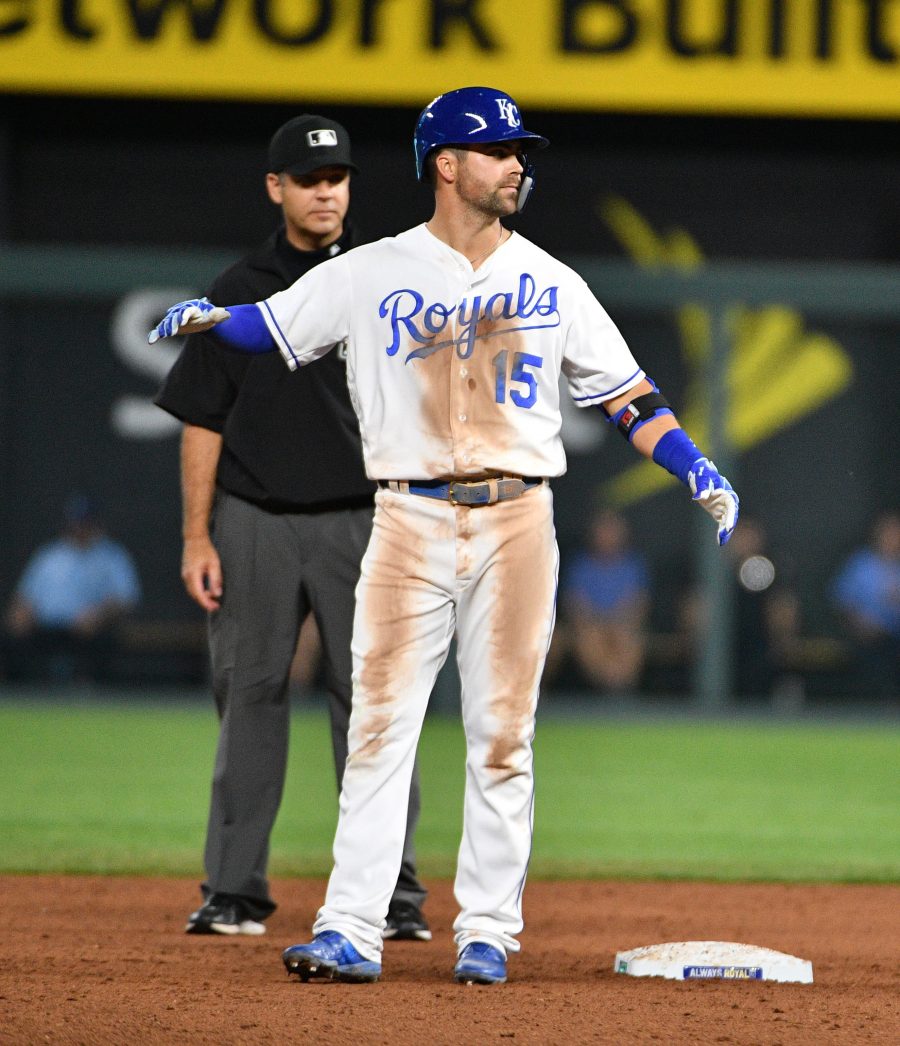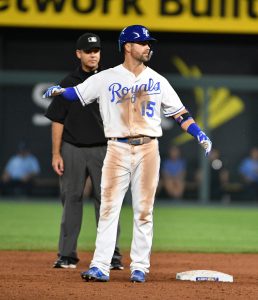 If there's one position the Dodgers could stand to upgrade, it's second base. Muncy has gotten a decent amount of reps there, but righty-hitting No. 1 option Enrique Hernandez has been abysmal against same-handed pitchers. Meantime, Taylor has taken enormous steps back after a couple productive seasons. That may set the stage for the acquisition of a second baseman. How about Whit Merrifield, whom the Royals would reportedly consider parting with for a significant offer?
The 30-year-old Merrifield would provide the Dodgers with an everyday second baseman – one who's also capable of playing the outfield if need be – thereby kicking Hernandez and Taylor to the bench. Even amid his struggles, the right-handed Taylor has still notched playable production against southpaws this year. With that in mind, he could continue platooning with the lefty-swinging Pederson in the outfield.
As of now, it's anyone's guess which players the Dodgers will acquire in advance of July 31. However, based on Friedman's history at the helm of the franchise's baseball department, the Dodgers will be busy. From 2015-18, his first four seasons in LA, Friedman picked up almost 40 players between June and August. Some of them – Hill, Floro, Freese and Taylor – remain important members of the team to this day.
Photo courtesy of USA Today Sports Images.