3:33pm: The trade is now official, per a Phillies announcement, with The Athletic's Matt Gelb tweeting additional details on the deal: the Mariners will acquire minor league infielder Jake Scheiner from Philadelphia, while the Phillies will receive about $18MM from Seattle to cover the majority of Bruce's remaining salary.
9:31am: The Phillies and Mariners were rumored to be very close yesterday on a deal that would send first baseman/outfielder Jay Bruce to Philadelphia, and Jim Salisbury of NBC Sports Philadelphia (Twitter link) is reporting that the trade has been completed.  Bruce could potentially join his new club as early as today — the Phillies are in Los Angeles completing a series with the Dodgers, while the Mariners are at home this weekend against the Angels.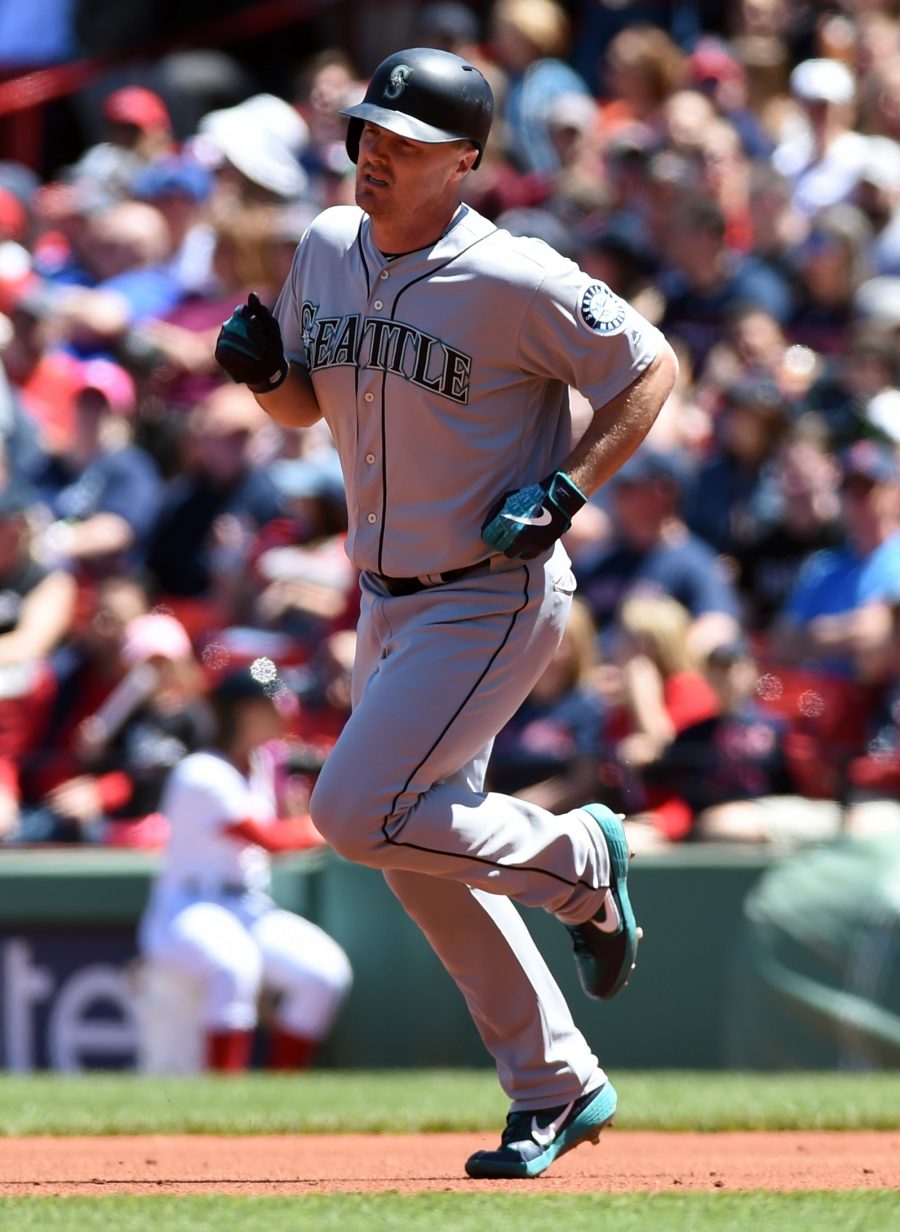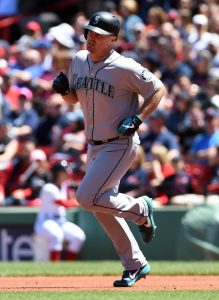 The exact return headed back to Seattle isn't yet known, though The Athletic's Ken Rosenthal reported yesterday that the Mariners would receive a minor leaguer and some money back from Philadelphia to cover the roughly $21.6MM owed on Bruce's contract through the end of the 2020 season.  As per USA Today's Bob Nightengale, the Phillies will take on "the bulk" of Bruce's remaining salary, so it's safe to assume that the M's will only be getting a minor prospect in return for getting so much cash off their books.
Bruce is no stranger to the trade market, as the 32-year-old has now been dealt four times in less than three years' time.  Bruce most recently went to the Mariners as part of the blockbuster trade that sent Robinson Cano and Edwin Diaz to Mets, with Bruce included in the deal largely as a way of partially offsetting Cano's large contract.  In his brief time as a Mariner, Bruce showed plenty of pop, cracking 14 homers and posting a whopping .533 slugging percentage over 184 plate appearances.  While Bruce's average (.212) and OBP (.283) have a lot of room for improvement, it seems as if Bruce has rebounded from a down year in 2018 that was marred by hip problems.
While Bruce has actually been a reverse-splits hitter in the small sample size of his 2019 numbers, the Phillies are counting on his left-handed bat to help their mediocre numbers (91 wRC+) against right-handed pitching.  The Phils were known to be looking to add left-handed balance to a lineup almost entirely full of righty bats, aside from Bryce Harper and switch-hitting Cesar Hernandez.
With Harper and Rhys Hoskins respectively locked into the right field and first base jobs in Philadelphia, Bruce looks to be slated for left field when he is in the starting lineup.  Andrew McCutchen has been moved over to center field in the wake of Odubel Herrera being placed on administrative leave earlier this week, and it remains to be seen if more outfield moves could be made given that there isn't any timeline for Herrera's return.  It has been some time since McCutchen was a defensively-viable center fielder, and Bruce's metrics as a corner outfielder have also been below average for several seasons.  It stands to reason that the Phillies could still pursue a center field option in order to give them the flexibility of moving McCutchen back to left field, where he has displayed some solid glovework.
Moreover, the deal is notable in that a trade of this variety is relatively rare in the first days of June. Yes, the playoff race has begun to take shape, but the trade market is not a robust one and plenty of teams have not firmly taken a stance towards buying or selling. For that reason, interest in Bruce may have been limited compared to where it might have been in July, especially if Bruce's power keeps up. The deal may perhaps be compared to the Braves' 2017 acquisition of Matt Adams, which occurred on May 20, with Adams stepping in as a stopgap for Freddie Freeman, who suffered a wrist injury that would keep him out for about six weeks. Analogously, Herrera's stay on the administrative leave has no timetable, leaving the Phils in search of a short-term replacement.
For the Mariners, this could be the first of many trades coming over the next two months, as the team is reportedly open to moving several veteran players.  Since GM Jerry Dipoto announced his intentions to "re-imagine" the roster last November, the M's have parted ways with Cano, Diaz, Jean Segura, James Paxton, Mike Zunino, Alex Colome, and a host of other players, significantly cutting payroll and adding young talent to both the farm system and the MLB roster.  Getting the Phillies to take the majority of Bruce's salary already counts as a win for Dipoto, as Bruce's contract was looking like something of an albatross in the wake of his disappointing 2018 season.
Photo courtesy of USA Today Sports Images