Owners of a major league-worst 30-68 record, the Tigers figure to be one of baseball's most active sellers prior to next Wednesday's trade deadline. Three of their players – starter Matthew Boyd, reliever Shane Greene and right fielder Nicholas Castellanos – stand among the most discussed trade chips in baseball. But they're likely not the only Tigers who are on other teams' radars as the deadline approaches. The club also has an underrated reliever, right-hander Buck Farmer, it could market.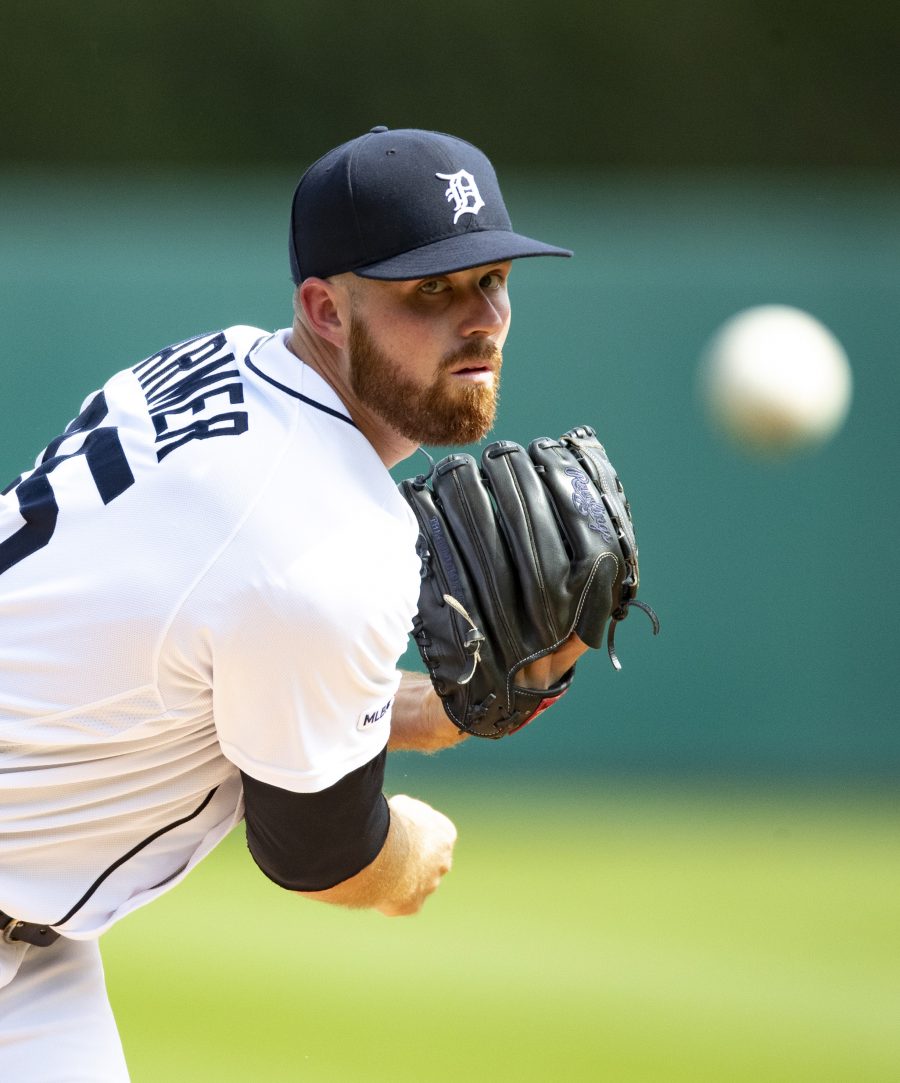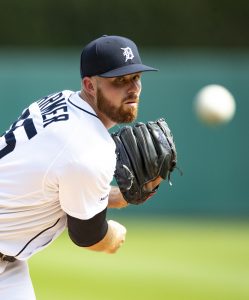 As is the case with Boyd, who's under control for the next few years, there isn't necessarily any urgency to deal Farmer. He's earning a minimal salary right now and won't make his first of three potential trips through the arbitration process until the offseason. That said, Farmer's a soon-to-be 29-year-old on a team that's not contending now and won't in the immediate future, which makes him a sensible piece for Detroit to consider parting with in the next few days.
Farmer has been a member of the Tigers since they chose the ex-Georgia Tech Yellow Jacket in the fifth round of the 2013 draft. Although he wasn't a particularly high selection, Farmer climbed up the team's system to become the Tigers' second-ranked prospect at Baseball America after the 2014 season, during which he briefly debuted in the bigs. At the time, BA contended Farmer could become a useful back-of-the-rotation starter, though it noted the Tigers may decide he's better off in the bullpen.
Five years later, Farmer has indeed found his niche in Detroit's relief corps. After a few seasons of posting mediocre to worse numbers as a starter and reliever, Farmer has morphed into a pleasant surprise this year. Farmer has logged a 3.70 ERA across 41 1/3 innings (45 appearances, one start) thus far. That's not going to blow anyone away, but Farmer's strikeout and walk rates (10.67 K/9, 2.83 BB/9) are impressive, as is his 13.3 percent swinging-strike rate, while his 3.20 FIP, 3.36 SIERA and 3.37 xFIP all suggest he has deserved better in the run prevention department. He's generating groundballs at a 51.4 percent clip, which is exactly 11 percent higher than the GB rate he recorded over a full season of relief work last year. Along with inducing grounders at a below-average rate over 69 1/3 frames then, Farmer put up just 7.4 K/9 against 5.32 BB/9, helping lead to an unspectacular 4.15 ERA/4.46 FIP.
Like last year, Farmer has continued to fire four-seam fastballs at around 95 mph. However, Farmer has somewhat changed his pitch mix since then, per Statcast. He utilized his four-seamer approximately 57 percent of the time in 2018, but it's down to just over 48 percent now. Meantime, Farmer's slider usage has climbed significantly – from 17 percent to 27 – while his changeup reliance has continued to hover around the mid-20 percent range. The adjustment to Farmer's repertoire has worked out. While batters have destroyed his fastball (.436 weighted on-base average, .422 xwOBA), they've done next to nothing against his slider (.240/.148) and change (.224/.271). Thanks largely to his hittable heater, Farmer ranks in the basement of the league (its sixth percentile) in hard-hit rate against. Still, his quality offspeed offerings have enabled Farmer to limit hitters to a respectable .320 wOBA/.313 xwOBA overall.
In Farmer, an acquiring team wouldn't exactly be landing the most exciting option prior to the deadline. Nevertheless, Farmer's an effective, cheap, controllable reliever who has helped the Tigers this year and would likely aid a contender. It would make sense for Detroit to consider selling high on Farmer in the coming days, and it would be logical for better teams to come calling.
Photo courtesy of USA Today Sports Images.