With the Tigers mired in a rebuild and closer Shane Greene in his second-last year of team control, the right-hander ranks as one of baseball's most obvious trade candidates heading into the July 31 deadline. While little has gone right this year for Detroit, whose 29-62 record stands as the game's second worst, Greene has been one of the team's few bright lights. That's especially encouraging for the Tigers considering they may be on the verge of dealing the All-Star to a contender.
A Tiger since they acquired him from the Yankees in a noteworthy three-team trade entering the 2015 season, Greene's tenure in the Motor City has been a mixed bag. He was subpar in his first year with the Tigers while mostly working as a starter, and has proved inconsistent as a reliever since then. Greene's career has continued its up-and-down trajectory this season, but 2019 has checked in on the overwhelmingly positive side in terms of results. The 30-year-old owns a near-flawless 1.06 ERA in 34 innings, during which he has converted 22 of 24 saves. Greene has racked up those numbers on a reasonable $4MM salary, which should only add to his appeal for reliever-needy contenders.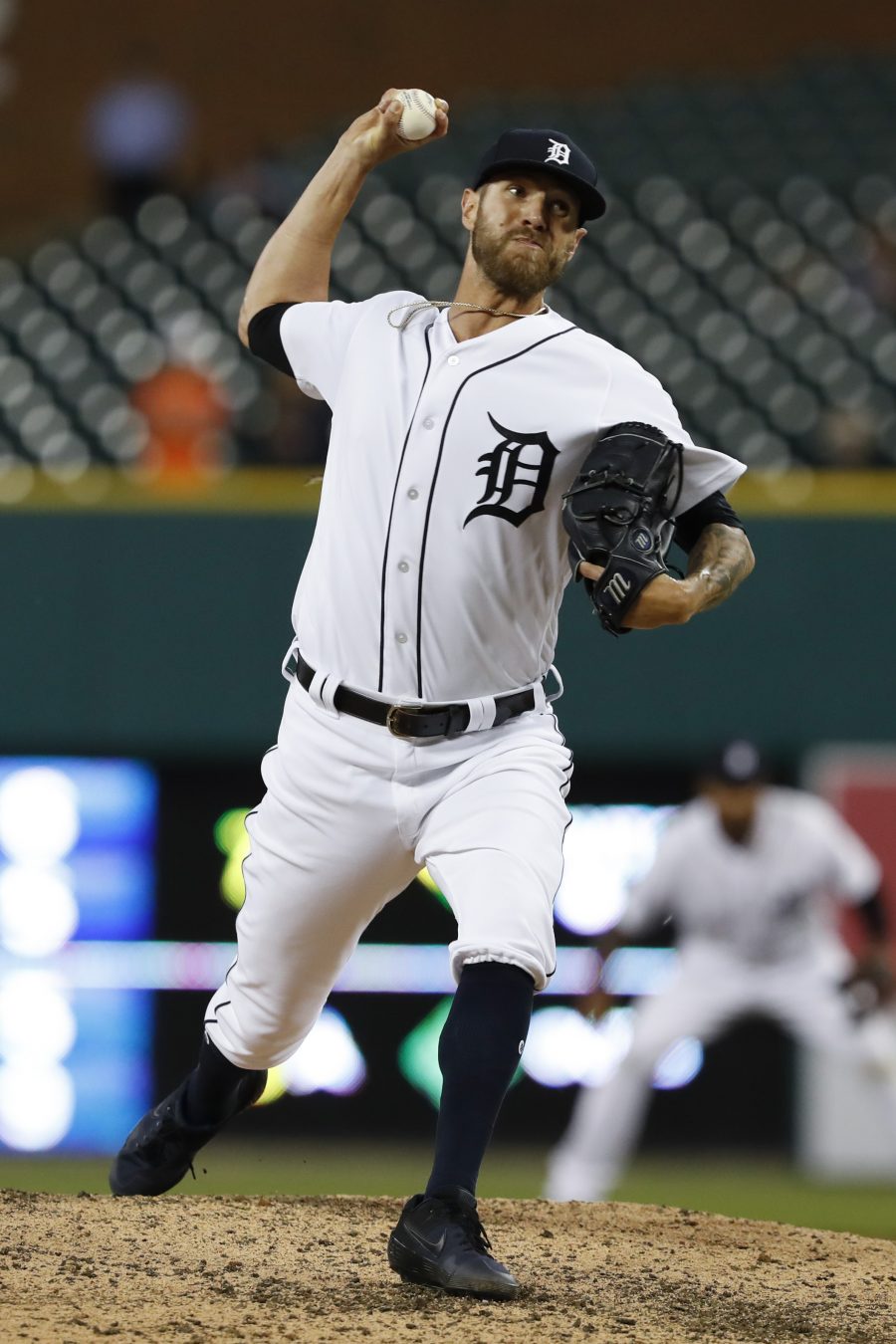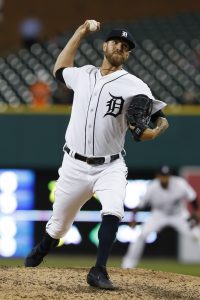 Chris McCosky of the Detroit News reported last week that interested clubs view Greene as more a setup man than a closer, despite the success he has enjoyed putting a bow on rare Detroit wins this year.
The question is: Would an acquiring team be getting a real difference-maker in Greene? His ERA says yes, as do Greene's 9.26 K/9, 2.65 BB/9, career-high 53.4 percent groundball rate and improved swinging-strike and contact rates. Furthermore, thanks in part to a personal-best 15.2 percent infield fly mark, Greene's hard-contact rate against has tumbled from 37.5 percent last year to 27.3 this season. According to FanGraphs, just 11 relievers have yielded a lower hard-hit percentage than Greene.
Statcast only places Greene in the league's 49th percentile in the hard-hit department, though it assigns him far better reviews in the expected slugging percentage (67th), expected weighted on-base average (80th) and expected batting average (86th) categories. It also indicates Greene has made changes to his pitch mix compared to last year, having upped his cutter usage by almost 6 percent and thrown his slider 4 percent less. Greene's slider hasn't produced poor results, but his cutter and his main pitch – a sinker – have been particularly tough on opposing hitters. Thus far, they've managed sub-.200 wOBAs against the two. Those offerings have helped Greene stymie same-handed batters, who have logged a pitiful .170 wOBA against him, and also keep lefties at bay (.271).
As effective as Greene has been in 2019, there are some red flags accompanying his performance. For one, his velocity isn't quite where it was in 2018. Beyond that, it appears Greene has benefited greatly from luck. ERA estimators FIP (3.66), xFIP (4.04) and SIERA (3.62) paint Greene as something closer to a useful reliever than a a true shutdown option, and the .179 batting average on balls in play he has surrendered to opposing hitters likely won't hold. The number's a whopping 125 points below Greene's career norm (.304). Allowing less impactful contact has helped Greene sustain that figure to this point, granted, but it's nevertheless a good bet to climb as the season progresses. Likewise, Greene's 86.1 percent strand rate – which is a lofty 17-plus points higher than his usual (69.0) – may regress toward his lifetime mean over the next couple months. Plus, although Greene's aforementioned xwOBA (.282) is among the league's best, it's still 66 points higher than the real wOBA he has given up (.216).
It's clear there are no shortage of reasons for optimism and pessimism in regards to Greene's 2019 output. It's also obvious Greene's a capable major league reliever, though, and with another year of arbitration control left, he'll be in demand around the deadline.
Photo courtesy of USA Today Sports Images.