Outfielder Jason Heyward entered the majors as a can't-miss prospect in 2010, three years after the Braves chose him 14th overall in the 2007 draft. Heyward made good on the hype in his first at-bat on Opening Day, smashing a three-run homer off Cubs right-hander Carlos Zambrano, and never really looked back from there in his first season. During a rookie campaign in which he didn't turn 21 until August, Heyward posted 4.6 fWAR on the strength of tremendous offensive production and right field defense. Little did anyone know Heyward wouldn't again approach the .277/.393/.456 slash and 134 wRC+ he recorded as a rookie.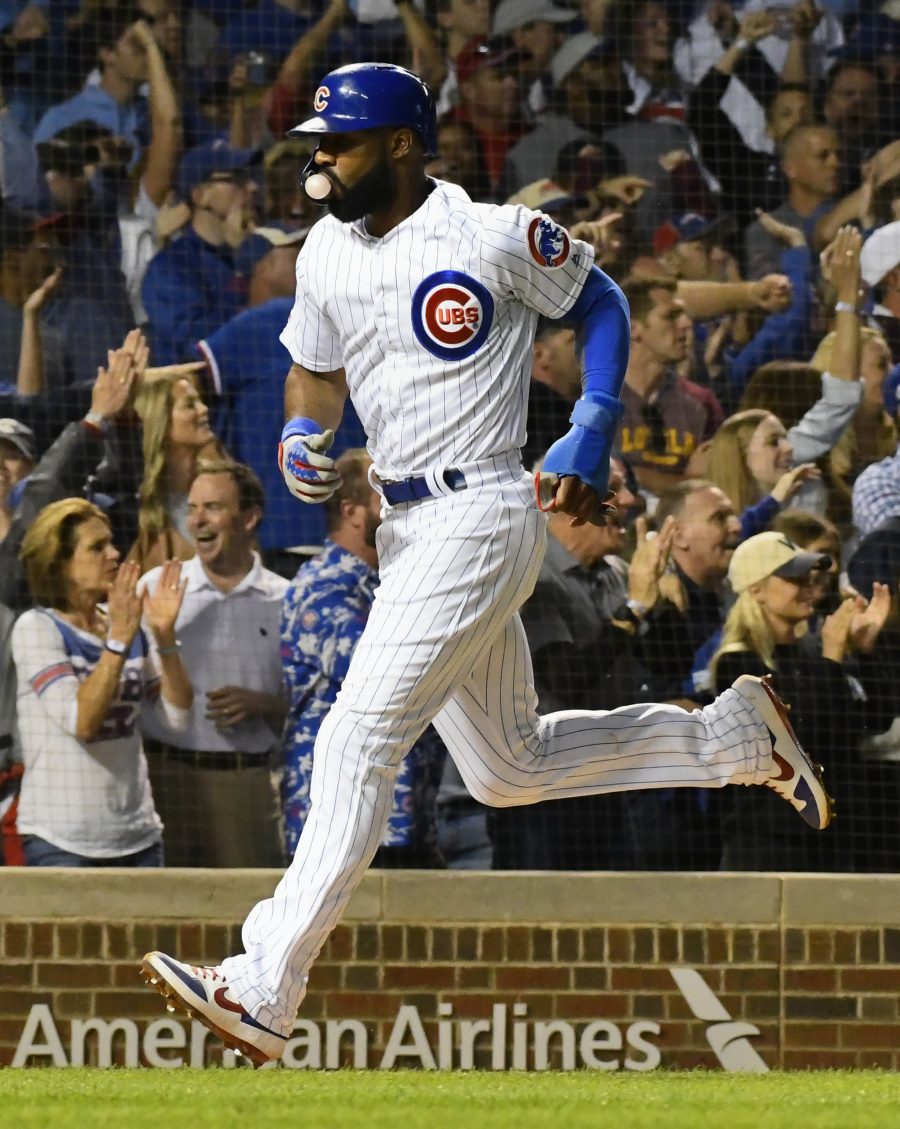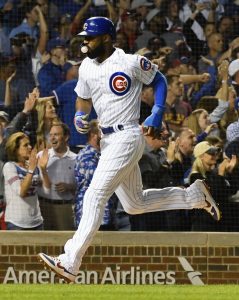 Heyward did remain a quality hitter from 2011-15 with the Braves and Cardinals, albeit not as formidable as he was during his initial campaign. Still, combining the above-average offense, stellar defense and well-regarded base running he displayed over his first several seasons, he landed an eight-year, $184MM contract from the Cubs entering the 2016 campaign. Heyward was part of the Cubs' drought-breaking World Series team in the initial year of his deal, in which he delivered a behind-the-scenes rain delay speech that may have helped the team overcome the Indians in Game 7.
Title aside, the Cubs mostly haven't gotten the bang for their buck they wanted from giving Heyward one of the richest contracts in the history of the sport. During his first three years in a Cubs uniform, Heyward slashed a paltry .252/.322/.367 (85 wRC+) in 1,562 plate appearances. Heyward continued to flash terrific defense during that period, but the overall package was worth just 4.1 fWAR – less than he registered in four individual seasons before heading to Chicago.
Heyward did manage a league-average 2.0 fWAR in 2018, indicating he was hardly a lost cause, though his offense was middling at best for the third consecutive season. This year has been a different story, however. Across 320 trips to the plate, the 29-year-old has hit .273/.364/.471 (116 wRC+) with 14 home runs – already his highest total as a Cub and his most in a season since 2013. With 1.4 fWAR at the 80-game mark, Heyward's on pace for his most valuable year as a Cub. The figure's still not excellent, in part because Heyward has struggled as a center fielder this year, but it's respectable for a player whose Cubs tenure has been a disappointment overall.
The question is whether the above-average offensive version of Heyward has truly returned. If we're to believe Statcast, maybe not. Heyward's expected weighted on-base average, .324, ranks below the league mean and lags well behind his .355 real wOBA. Likewise, Heyward's expected slugging percentage (30th percentile), hard-hit percentage (37th percentile), average exit velocity (54th percentile) and expected batting average (61st percentile) all range from well below par to a bit above it. The left-handed Heyward's also continuing a career-long trend of having difficulty against same-handed pitchers, who have held him to a horrid .200/.262/.300 line and a 48 wRC+ this season.
On the other hand, Heyward's showing off an impressive ability to draw walks that has helped buoy his numbers. With a 12.5 percent walk rate (his highest since his rookie year) against a 17.8 percent strikeout rate, Heyward's K/BB ratio ranks 25th in the majors. Heyward's also displaying way more power than he has in recent years, evidenced in part by his aforementioned home run spike. His isolated power (.199) is his greatest since 2012 and sits 84 points higher than the ISO he combined for during his first three Cubs seasons. Heyward's doing much more damage throughout several zones compared to last year, as FanGraphs' heat maps show (2018, 2019).
One cause: Heyward's hitting far fewer infield fly balls than he did earlier in his Chicago stint. An infield fly's essentially an automatic out, and Heyward hit them at a 16.9 percent rate over the prior three seasons. That number has shrunk to 10.4 this year. With that in mind, it's no surprise Heyward has upped his hard contact by 6.1 percent compared to 2016-18 and decreased his soft-hit rate by almost 8 percent, according to FanGraphs. Heyward has also logged a 12.2-degree launch angle which ranks as his loftiest in the Statcast era.
None of this is to say the Cubs should be content with what they've gotten from Heyward during his run with the team. In fact, they're stuck with Heyward, who won't be opting out of the remaining four years and $86MM on his contract during the upcoming offseason. However, he has been a legitimate bright spot this year on a team that has been something of a letdown overall. The Cubs do hold a National League playoff spot at the moment, but not by much. They've been slumping since late May and have won just 45 of their first 85 games. Heyward certainly hasn't been part of the problem, though.
Photo courtesy of USA Today Sports Images.