Blue Jays closer Ken Giles is one of the majors' top trade candidates going into the July 31 deadline, and for good reason. The right-hander's eminently effective, making a reasonable salary ($6.3MM), under control for another year after this one, and playing for a rebuilding team that's likely to move its best trade chips in the next week-plus. The 28-year-old has been connected to four teams in the rumor mill thus far (the Red Sox, Yankees, Twins and Braves), but it stands to reason he's on even more contenders' radars. Any club acquiring Giles would be getting an accomplished late-game option who happens to be amid a career year.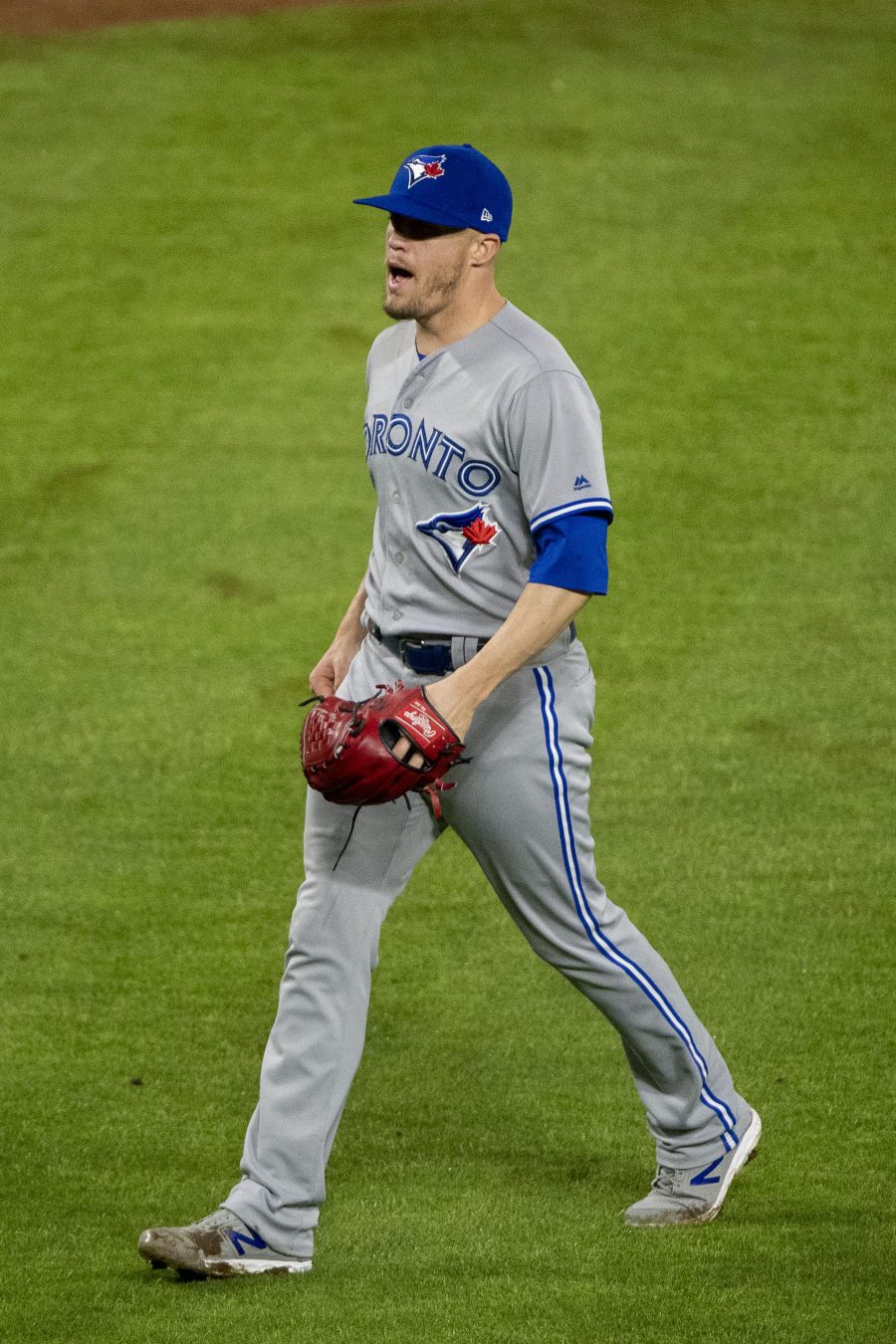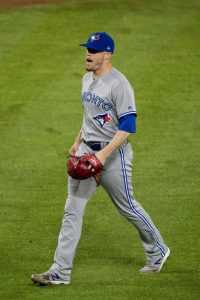 Giles entered 2019 off a strong half-decade run divided among the Phillies, Astros and Blue Jays, though he lost his place in the Houston organization amid a somewhat rocky campaign last year. Two-plus months before the Astros traded him to the Jays in a July deal for fellow reliever Roberto Osuna (who hadn't yet returned from a domestic violence suspension), Giles made headlines for punching himself in the face on the heels of a rough outing against the Yankees. That was one of several uncharacteristically subpar nights for Giles, who pitched to a personal-worst 4.65 ERA across 50 1/3 innings. But hope wasn't lost for Giles – he saved all 26 of his attempts, posted excellent strikeout and walk rates (9.48 K/9, 1.25 BB/9) and logged a 3.08 FIP.
This season, not only has Giles continued to fan and walk hitters at appealing clips, but his previously enticing ability to prevent runs has returned. A jaw-dropping, career-high 15.55 K/9 – which ranks third among all relievers – has helped Giles pitch to a microscopic 1.64 ERA/1.46 FIP over 33 innings. Unsurprisingly, his swinging-strike percentage (20.8) also ranks among the elite (second).
With Giles missing bats at a ridiculous rate, he has saved 14 of 15 chances, continuing his near-automatic run in that department dating back to last season. Meantime, Giles' walk rate has more than doubled (2.73 BB/9), but it's still respectable; it's also right in line with his career figure (2.72).
As you'd expect from a look at his bottom-line production, Giles has been tough on same-handed and lefty hitters this year. However, it's righties (.286 wOBA) who have actually caused him more trouble than lefties (.219). Additionally, one would think Giles' 97 mph fastball has driven his success this season, yet it's his slider which has flummoxed hitters far more. They've put up a pitiful .138 xwOBA/.112 wOBA against Giles' slider and a much better .367/.340 versus his fastball, according to Statcast. Giles, understandably, has changed how he deploys the two pitches. He turned to his four-seamer almost 59 percent of the time a year ago, but the mark has dropped below 49.0 in 2019. On the other hand, Giles' slider usage has shot from 40.9 percent to 48.7.
A 7-plus percent decrease in groundball rate has come with Giles' new pitch mix, but it hasn't led to more home runs against. To the contrary, his HR-to-fly ball rate (7.1 percent) is outstanding and roughly 4 percent better than it was in 2018. It helps, of course, that Giles has upped his infield fly rate from 7.5 to 14.3 in a year's time. Pop-ups represent weak contact, so it's hardly a shock Giles ranks in the league's upper echelon in hard-hit rate against (71st percentile), per Statcast, which shows his .230 expected weighted on-base average is even weaker than his .256 real wOBA. Just four other pitchers have bettered Giles in the xwOBA category.
Considering Giles' ERA/FIP and wOBA/xwOBA gaps, not to mention the .365 batting average on balls in play he has yielded, his all-world 2019 production may be unlucky to some extent. No matter what, it's clear this version of Giles has been on the shortlist of the game's premier relievers. As a result, the Blue Jays may be in position to add at least one top 100 prospect to their farm system in a Giles trade. Not bad for a Toronto team that got Giles a year ago for a reliever it was eager to cut ties with.
Photo courtesy of USA Today Sports Images.