We just passed the two-year anniversary of right-hander Michael Pineda undergoing Tommy John surgery on July 18, 2017. Pineda had the procedure as a member of the Yankees, and because it occurred during a contract year, it essentially brought about the end of his tenure in pinstripes. The Yankees acquired Pineda from the Mariners for then-star catching prospect (and now-bust) Jesus Montero after 2011, a terrific rookie season for Pineda, but the trade didn't work out the way either team hoped it would. Pineda missed all of 2012 because of a torn labrum in his shoulder, and though he was tremendous during a truncated Yankees debut in 2013, his numbers fell off in the ensuing years before his TJ procedure.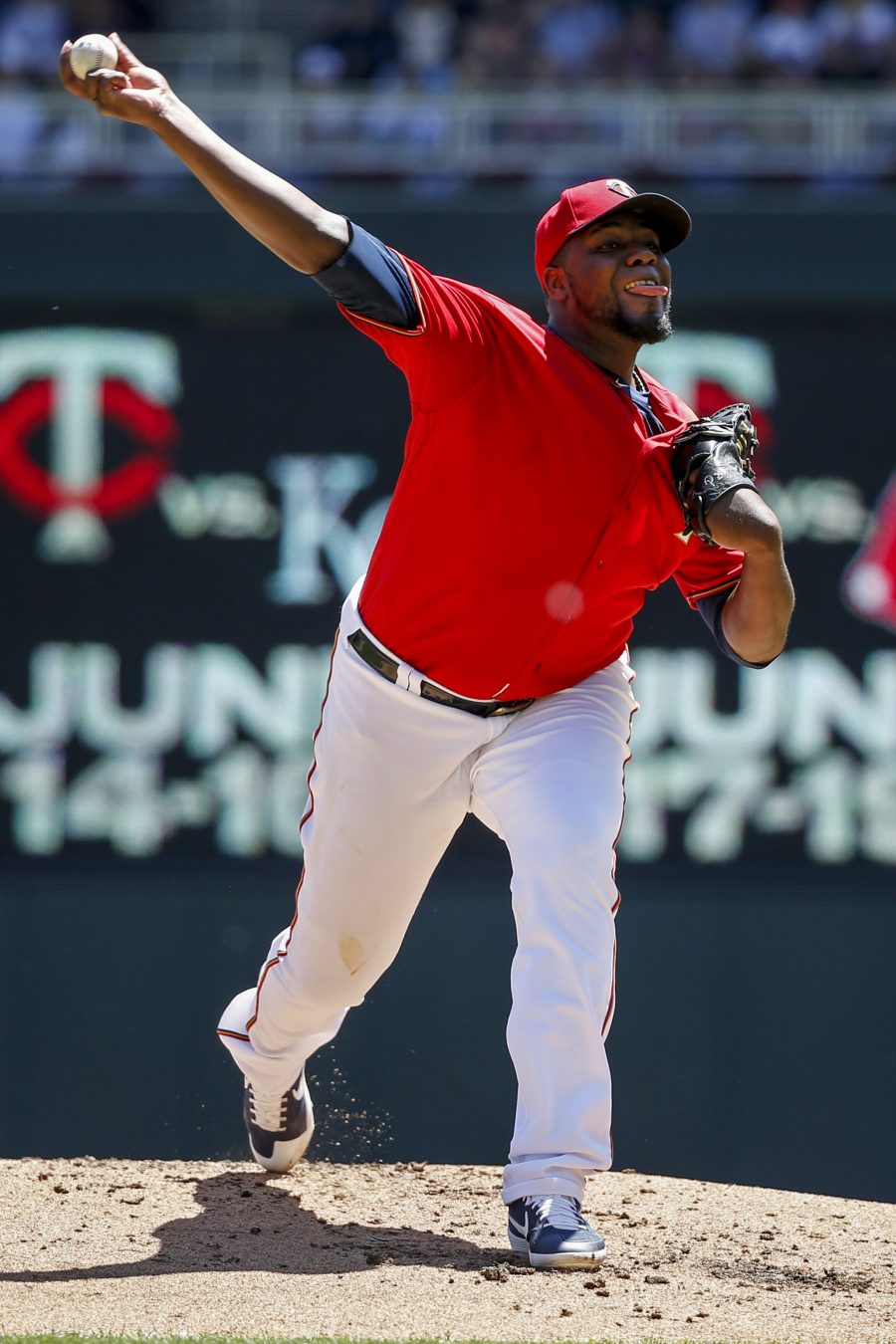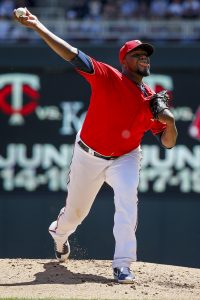 The Yankees didn't re-sign Pineda in his trip to free agency, but he found a home with the Twins on a two-year, $10MM contract. Knowing Pineda would contribute little to nothing in the first year of the deal, the Twins backloaded it, giving the 6-foot-7, 280-pounder a $2MM salary in 2018 and $8MM this season. Pineda did indeed fail to make it back last season, but he has enjoyed a healthy and fairly productive campaign in 2019, which looks sure to earn him another guaranteed contract when he reaches free agency over the winter.
While Pineda got off to a slow start this season, evidenced by his 6.21 ERA through six March/April starts, he has rallied to serve as a useful member of AL Central-leading Minnesota's rotation. In his most recent start this past Tuesday, Pineda tossed six innings of three-run ball (one earned) with six hits allowed, no walks and three strikeouts in a loss to the Mets.
Dating back to May, the 30-year-old Pineda has coughed up three or fewer earned runs in 11 of 12 starts, also going no fewer than five innings in any of those appearances. In all, Pineda owns a 4.38 ERA/4.17 FIP over 98 2/3 innings and 18 starts. As always, walks have been extremely tough to come by against Pineda, who has logged the majors' sixth-best BB/9 (1.46). Although his K/9 (7.94) isn't spectacular, Pineda has nonetheless produced the game's 11th-highest K/BB ratio (5.44).
Limiting walks and fanning hitters at a decent rate have been hallmarks of Pineda's MLB tenure, but what of the rest of his numbers? Well, his home run-to-fly ball rate (13.3) is the same as his career figure, even though inducing ground balls has become more difficult for Pineda. During Pineda's final season with the Yankees, batters hit grounders at a career-best 50.9 percent clip against him. This year, though, the number has fallen to a personal-worst 36.6 for Pineda, who's also allowing more damaging contact than usual. According to FanGraphs, Pineda has yielded far more hard contact and far less soft contact than ever. Statcast backs that up, placing Pineda in the majors' 41st percentile in terms of hard-contact rate and assigning him unimpressive marks in general. It also regards Pineda as below average in fastball velocity and spin rate, strikeout percentage, expected batting average against, exit velocity, expected slugging percentage and expected weighted on-base average. The .332 xwOBA Pineda has surrendered isn't terrible, but it pales in comparison to the .311 real wOBA hitters have registered off him.
As for Pineda's velocity, it has dropped since his Yankees swan song. Back then, Pineda averaged 93.9 mph on his four-seamer, 89.0 on his changeup and 85.1 on his slider. Those figures have tumbled to 92.6, 87.4 and 83.9 this season. The extent to which Pineda has relied on those offerings has also changed. His four-seamer was his primary pitch then and still is, but he's utilizing it even more now, having upped its rate from 47.7 percent to 50.5. That has come at the expense of his slider, which has gone from 37.9 percent to 33.8, while his changeup remains in the 14 percent range. The change has been Pineda's most effective pitch in terms of bottom-line results, with hitters having managed a paltry .252 wOBA against it. On the other hand, the four-seamer (.318) and slider (.329) haven't been as useful. Pineda's change has helped him limit left-handed hitters to a weak .277 wOBA. Same-handed hitters have fared a lot better, though, with a .331 mark.
Pineda's aggregate production obviously hasn't been stellar, but it has gotten better as the season has gone along. Despite Pineda's flaws, 2019 has been an encouraging step for a pitcher who's amid his first action since major surgery. Assuming Pineda stays on his current course and remains healthy through season's end, the man known as "Big Mike" should do well for himself during his next visit to the open market.
Photo courtesy of USA Today Sports Images.