The Twins entered play Friday with the majors' most home runs, second-best wRC+ and third-most runs, all of which helps explain their 62-40 record and two-game lead in the American League Central. The likes of Nelson Cruz (who swatted three homers Thursday), Jorge Polanco and Max Kepler are among Twins position players who get the lion's share of attention, but there's a case that a little-known catcher has been their premier offensive contributor on a per-plate appearance basis this season. That backstop didn't join the Twins as a high draft pick, nor was he an elite prospect coming through their system.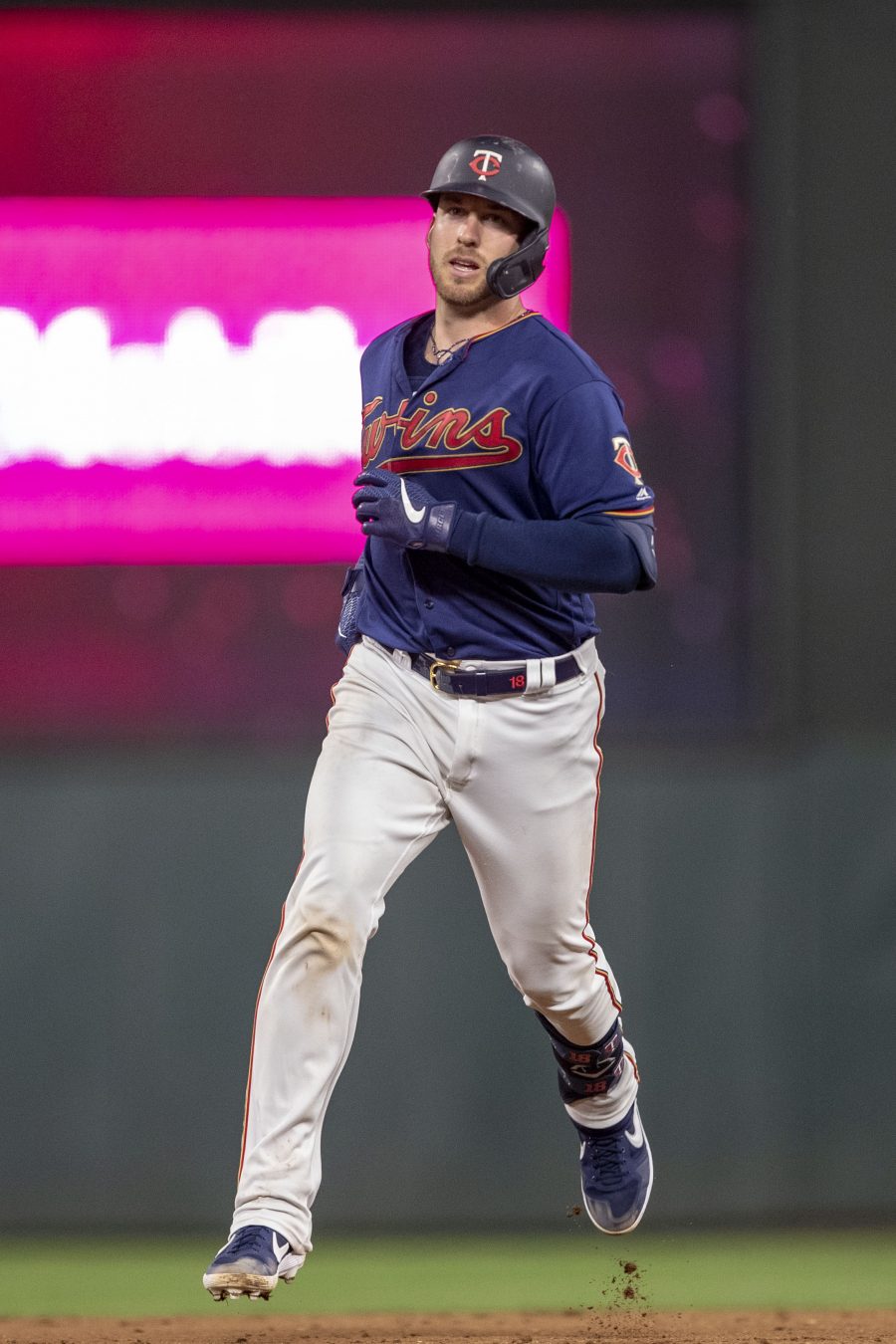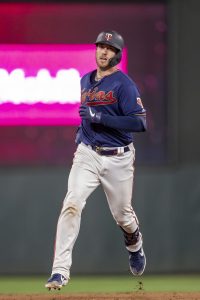 The Twins selected Mitch Garver out of the University of New Mexico in the ninth round of the 2013 draft. At his best, Garver rose to a 17th-place rating in Minnesota's farm, according to Baseball America, which placed him there after the 2016 season. Back then, BA described Garver as a "steady offensive player" with questionable (albeit improving) defense.
Garver debuted in the majors in 2017, though he only collected 52 plate appearances, before turning into a regular option last year. He was a fine offensive performer then, slashing .268/.335/.414 (102 wRC+) with seven home runs in 335 trips to the plate, but Garver was simultaneously among the worst defensive backstops in baseball. One year later, though, Garver has quietly evolved into one of the sport's top all-around catchers.
Sharing time with fellow 2019 standout Jason Castro, the 28-year-old Garver has batted a phenomenal .291/.378/.646 with a prodigious 19 homers in just 217 PA. Among hitters who have amassed 200 or more PA this season, Garver ranks fourth in wRC+ (162). Who's ahead of him? The MVP-caliber group of Mike Trout, Christian Yelich and Cody Bellinger. Meanwhile, Garver has totaled 2.6 fWAR, which ranks fourth at his position behind Yasmani Grandal, J.T. Realmuto and Christian Vazquez.
There are ways to somewhat pooh-pooh Garver's superlative production at the dish. He's not going to maintain a .354 ISO, for instance, and despite owning one of the majors' highest fly ball rates (47.8 percent), Garver's 29.2 percent HR-to-FB rate isn't going to last. Moreover, Statcast indicates his .422 weighted on-base average is bound to fall. Other than that, however, negatives are few and far between when it comes to Garver's offensive game.
The righty-swinging Garver has crushed same- and left-handed pitchers alike. His 10.6 percent walk rate is above average, and even though he has been a tremendous power hitter in 2019, Garver hasn't struck out at an untenable rate. His 24.9 percent strikeout rate is below average, though it's not awful, and his chase, swing, in-zone contact and swinging-strike percentages are all either a bit better than most players' or vastly superior. Likewise, Garver's exit velocity, hard-hit rate, expected slugging percentage and expected wOBA are all near the top of the league, per Statcast, which credits him with a .365 xwOBA. Garver's just below Alex Bregman in that category. Not bad, especially for a catcher. Garver's excellence has largely stemmed from an ability to pulverize fastballs – FanGraphs ranks him among the game's most effective hitters versus heaters, while Statcast indicates he has posted a .533 wOBA/.446 xwOBA against them.
Of course, one of the key elements to catching is playing defense, which had been a sore spot for Garver in the past. That hasn't been the case this year. Not only has Garver thrown out  a solid 6 of 18 would-be base stealers, but he has enjoyed a turnaround in the all-important pitch-framing department. Just 15 catchers have outdone Garver in that regard, says StatCorner.
When it comes to underrated players who have significantly impacted the standings thus far, Garver no doubt ranks near the apex of the league. And with Castro set to hit free agency after the season, perhaps Garver is close to assuming the reins as the Twins' full-time catcher. With four years left of control remaining after 2019, Garver will have plenty more time to continue putting his name on the map in Minnesota. So far, he's doing a pretty good job.
Photo courtesy of USA Today Sports Images.