Last night's stunning three-team trade is now official.  The Indians have traded star right-hander Trevor Bauer to the Reds, who sent back right fielder Yasiel Puig and lefty pitching prospect Scott Moss.  Cleveland also added a trio of players from the Padres: outfielder Franmil Reyes, young left-hander Logan Allen, and rookie-level infielder Victor Nova.  On the San Diego end of the swap, the Friars have landed much-hyped outfield prospect Taylor Trammell from the Reds.  Amazingly, the finishing touch on Puig's brief Reds career was his involvement in a dust-up with the Pirates, which actually went down after the trade agreement was reached.  That finale may have edged out Bauer's last impression as an Indian from Sunday.
At 49-55 and 6 1/2 games out of wild-card position, Cincinnati's chances of earning a playoff spot this year appear close to dead. Nevertheless, the poor win-loss results the team has achieved this season didn't deter president of baseball operations Dick Williams and general manager Nick Krall, whose goal is to make a more serious playoff push in 2020. The Reds may be in position to do that by picking up Bauer, who – barring more deals – could team with Luis Castillo, Sonny Gray, Anthony DeSclafani and Tyler Mahle to give the Reds one of the game's best rotations next season. Cincinnati's starting staff has been a formidable group without Bauer this year, but it could lose one or two veterans by Wednesday's trade deadline. Tanner Roark and Alex Wood look like possible candidates to wind up on the move, but even if they stay put through the season, they're not under contract beyond then.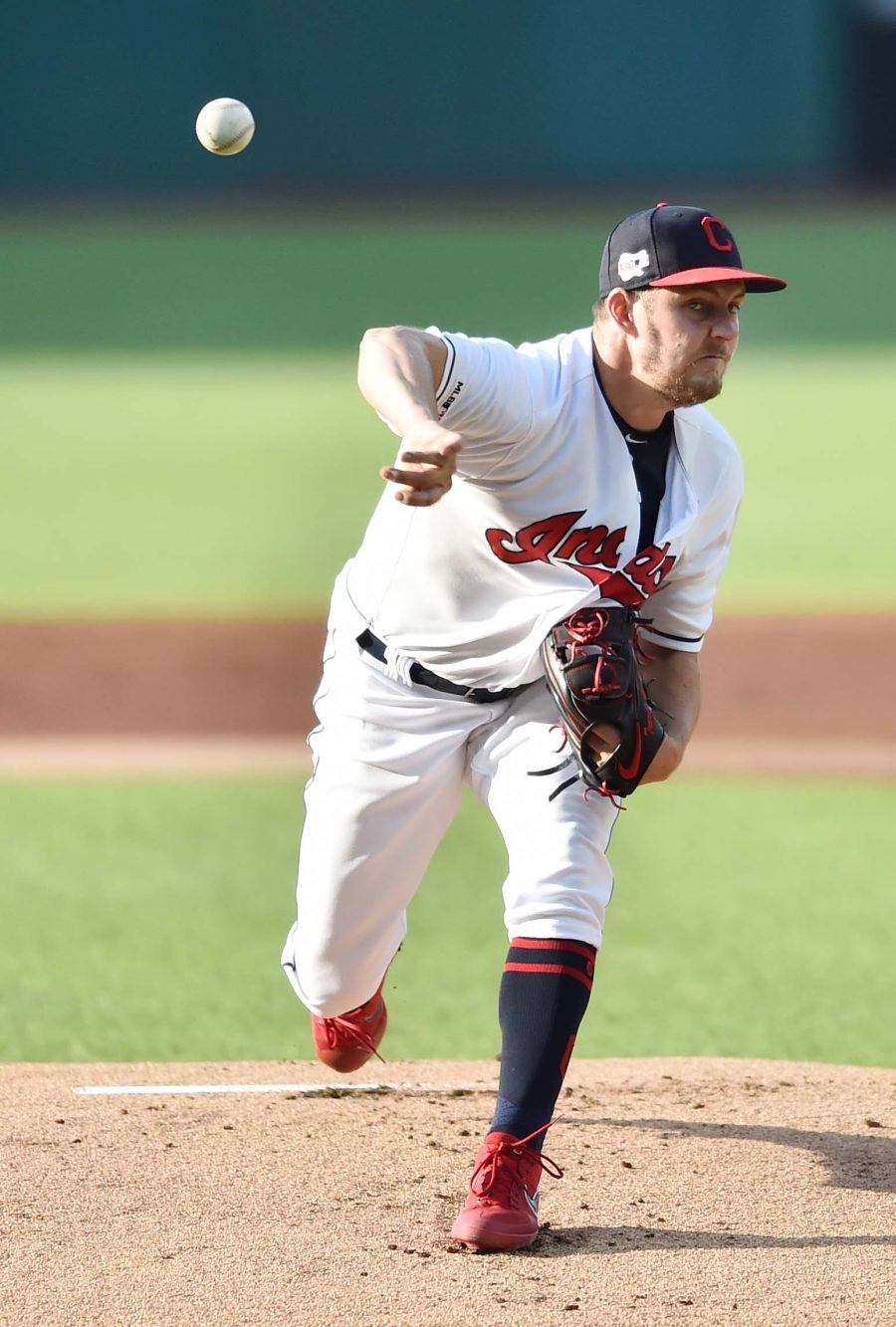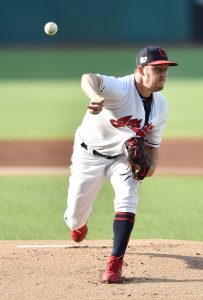 The 28-year-old Bauer has been a quality, albeit somewhat frustrating, starter since he entered the pro ranks as the third overall pick of the Diamondbacks in 2011. He went to the Indians in a three-team trade in 2012 (which also involved the Reds) and has since pitched to a 3.89 ERA/3.95 FIP across 1,044 1/3 innings and 180 appearances (170 starts). Bauer was at his best last year, during which he earned Cy Young consideration on the strength of a splendid 2.21 ERA/2.44 FIP over 175 1/3 frames.
While Bauer hasn't been as effective this season, he has still notched a solid 3.79 ERA/4.17 FIP with 10.63 K/9 against 3.62 BB/9 through a league-leading 156 2/3 innings. That was eminently valuable production to a Cleveland team which has been without Corey Kluber, Carlos Carrasco and Mike Clevinger for significant parts of the season, but the Tribe nonetheless deemed Bauer expendable. In his final act as an Indian, Bauer fired a ball from the pitcher's mound over the center field wall Sunday after a frustrating outing in Kansas City.
Clearly, Bauer's on-field tantrum last weekend didn't have an adverse affect on his trade value. The Indians are bringing back a major haul for Bauer, who's making $13MM now, will earn an arbitration raise next season and has said he plans to go year to year in free agency thereafter. As a 62-44 team that holds the American League's top wild-card spot and trails the AL Central-leading Twins by 2 1/2 games, the Indians were only going to trade Bauer if it helped them stay in contention this season. It appears this deal will enable them to accomplish that. It'll also shave quite a bit of salary from the Indians' 2020 books while giving them multiple potential long-term pieces.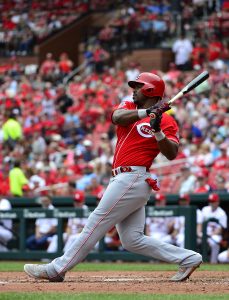 Puig is only under control through this season, during which he's making a $9.7MM salary, but will team with Reyes to help give the Indians the right-handed outfield/DH punch they'd been seeking on the trade market. With the Puig and Reyes acquisitions, the Indians have become the first team to ever land two 20-home run hitters in one midseason trade, Joel Sherman of the New York Post points out.
The 28-year-old Puig joined the Reds last winter in a previous blockbuster involving the Dodgers. Although Puig got off to a horrible start this season, his production has taken off over the past several weeks. Puig now owns a .252/.302/.475 slash with 22 home runs and 14 stolen bases (19 attempts) across 404 plate appearances. Long a capable defender in right field, Puig has also performed well in that aspect this year.
One of the key elements of this deal for Puig is that it completely wipes out the possibility of him receiving a qualifying offer after the season. Puig only looked like a borderline candidate for a QO, but now that he's off the Reds, he's on schedule to reach free agency unfettered over the winter.
Just as Bauer's Indians stint ended in bizarre fashion, so did Puig's days with the Reds. He was involved in a brawl during the Reds-Pirates game Tuesday when news of the trade came down. Puig may have to serve a suspension early in his Tribe tenure as a result.
There are no such concerns centering on Reyes, who has emerged as one of the game's foremost power bats since he debuted a year ago. Although Reyes has struggled to consistently get on base this season, his first full campaign in the majors, the big-bodied 24-year-old has still batted .255/.314/.536 (117 wRC+) with 27 home runs in 354 PA. Given his prolific home run totals, Reyes could eventually rake in sizable sums via arbitration, but that isn't something the Indians will have to worry about for the foreseeable future. Reyes isn't on track to reach arbitration until after the 2021 season, and he's not scheduled to become a free agent until the conclusion of the 2024 campaign.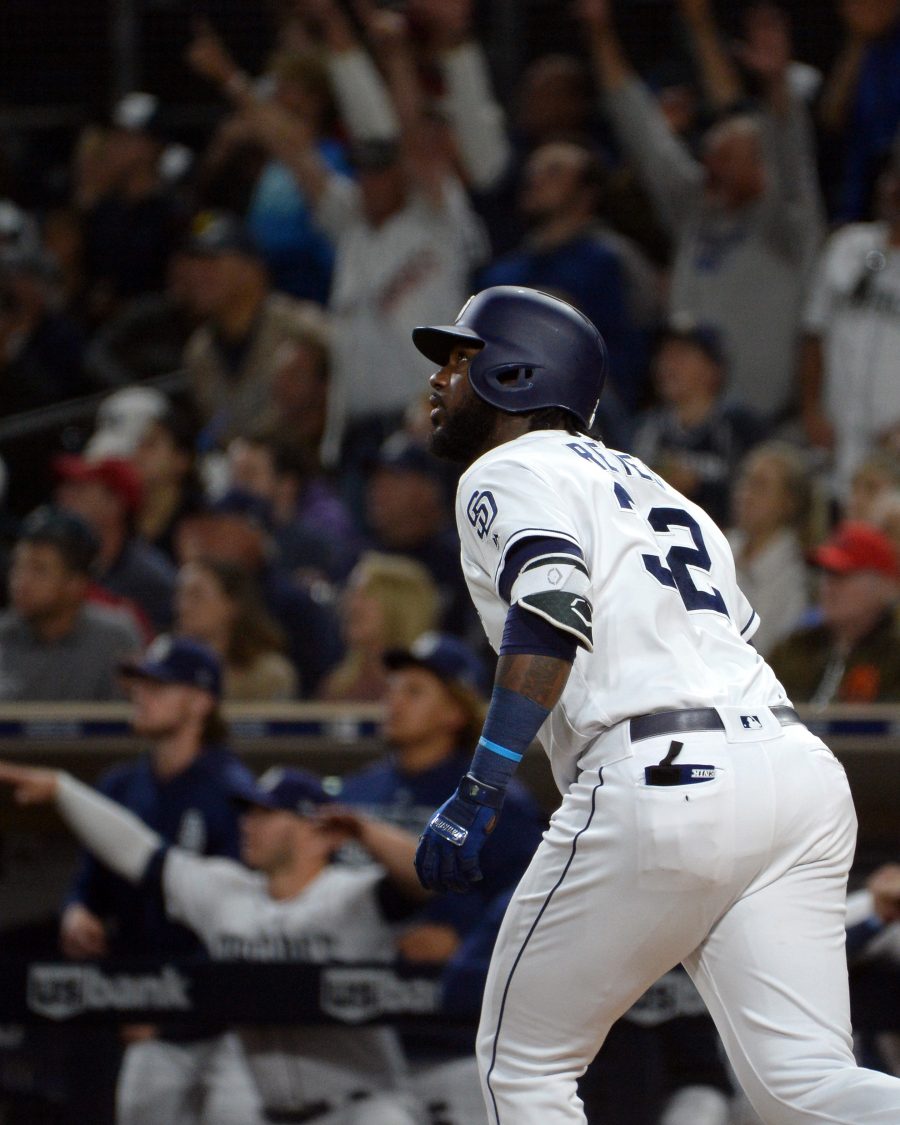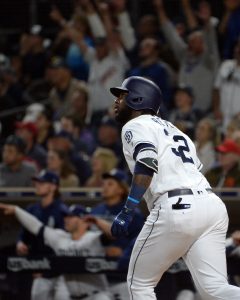 Not to be forgotten, the Indians are also getting three less established players in this deal in Allen, Nova and Moss. The 22-year-old Allen entered the season as a top 100-caliber prospect. He has since struggled in a 25 1/3-inning major league sample and in 57 2/3 frames with Triple-A El Paso of the hitter-friendly Pacific Coast League. However, Allen was still regarded as one of the many high-end prospects in a jam-packed Padres system. FanGraphs' Kiley McDaniel and Eric Longenhagen ranked Allen as the Padres' eighth-best farmhand back in May, writing that he "comfortably projects as a No. 4 starter."
Nova, 19, was not grouped in with the Padres' premier farmhands, but Longenhagen tweets that the infielder's "an interesting, bat-first flier." The Dominican Republic native has held his own this year in rookie ball, where he has batted .330/.421/.451 (136 wRC+) with seven steals in 109 PA.
Now 24, Moss became a Red when they used a fourth-round pick on him in 2016. The former Tommy John patient has since put up appealing results in the minors, including this year. In his first experience in Double-A ball, Moss has thrown 102 innings and recorded a 3.44 ERA/3.52 FIP with 10.85 K/9, though he has walked just over five hitters per nine. Moss ranked as the Reds' 12th overall prospect at MLB.com, which notes he has a "somewhat limited" ceiling but could turn into a back-end starter or swingman at the MLB level.
The highest-ranked prospect in this trade is Trammell, whom Baseball America and ESPN's Keith Law (subscriptions required) placed near the top of the sport in their most recent updates. BA rates Trammell 41st, while Law's even more bullish (No. 14). This hasn't been a hugely effective season for the 21-year-old Trammell, who has batted .236/.350/.338 (108 wRC+) with six homers and 17 steals in 377 PA during his initial taste of Double-A action. However, youth and injuries have played a part in Trammell's unspectacular output, explains Law, who contends the youngster has the tools to become "a good regular or a star" in left field.
The Padres, of course, surrendered a substantial amount to acquire the unproven Trammell. But trading Reyes will somewhat enable the club to alleviate its current logjam in the outfield. With Reyes out of the mix, the Padres still have two starting-caliber corner outfield options in Hunter Renfroe and the maligned, expensive Wil Myers. They also have rookie Josh Naylor, Travis Jankowski and Franchy Cordero as 40-man options who are either in the minors or injured at present.
Weighing all the pieces in this trade, it's all the more surprising the Blue Jays couldn't reel in a greater return for righty Marcus Stroman this past weekend. At $7.4MM, Stroman's cheaper than Bauer, under control for the same period and has arguably been the better of the two this season. Nevertheless, in a trade with the Mets, the Jays were only able to secure two non-elite prospects – pitchers Anthony Kay and Simeon Woods Richardson – for Stroman. There was plenty of chatter afterward that teams were clinging to their prospects and unwilling to give up truly outstanding young talent anymore, but this three-way deal shows that isn't the case.
Jeff Passan of ESPN broke the news of the deal. Additional players involved were conveyed by Jon Heyman of MLB Network, Ken Rosenthal of The Athletic, Dennis Lin of The Athletic, AJ Cassavell of MLB.com, and Jonathan Mayo of MLB.com.
Photos courtesy of USA Today Sports Images.