Raise your hand if you thought Brett Gardner would lead Yankees outfielders in fWAR at the All-Star break. Weeks-long, injury-forced absences to starting outfielders Aaron Judge, Giancarlo Stanton and Aaron Hicks helped Gardner ascend to the top of the heap in the season's first three-plus months, but the long-productive 35-year-old has been legitimately good yet again. With 2.1 fWAR through 323 plate appearances, Gardner is tied for 46th among all qualified position players, having notched the same total as Juan Soto, Anthony Rizzo, Josh Donaldson and others. He's also continuing to make a case as one of the most valuable Yankees ever in the eyes of that metric, which places him 24th among the storied franchise's all-time position players.
Even though Gardner is enjoying his latest quality season, there is a chance it'll be the last in pinstripes for the soon-to-be free agent and career-long Yankee. The club brought Gardner back last offseason for $7.5MM after declining its $12.5MM option over him. At that point, Gardner didn't look as if he'd be in line for his typical amount of playing time. The team had Judge, Stanton and Hicks, after all, and while they (especially Stanton) have each sat out significant time this year, all three will reprise starting roles next season. The club could also have Edwin Encarnacion, Miguel Andujar (yet another 2019 injury case), Clint Frazier (if he's still with the organization by then) and an out-of-options Mike Tauchman further clouding the outfield and/or DH mix.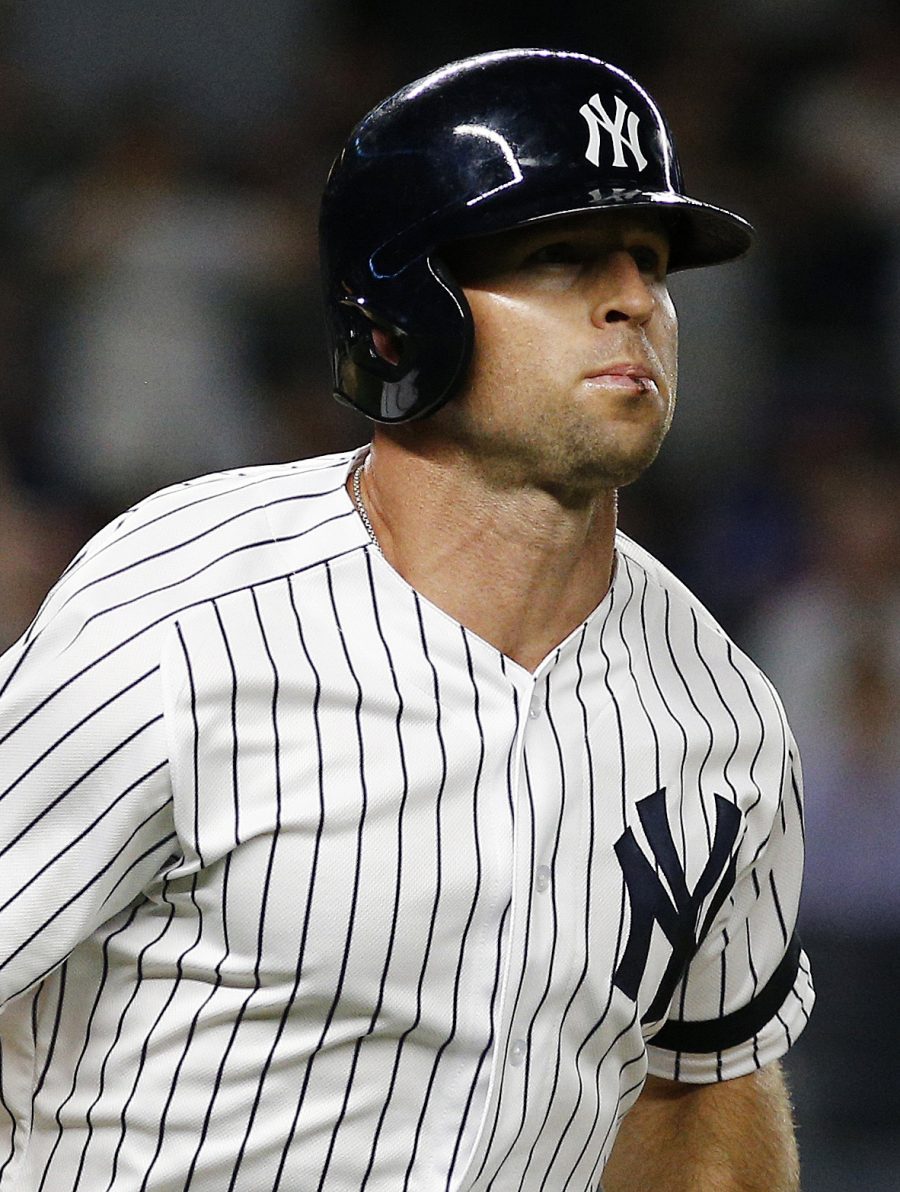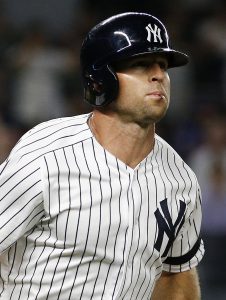 Of course, if you're Yankees general manager Brian Cashman, there are more important matters at hand than worrying about 2020. He can map out Gardner's future then. As of now, Cashman's choice to retain Gardner last winter has proven to be a shrewd decision for a team that has jumped out to the American League's leading record (57-31).
A roughly league-average offensive player since his career started in 2008, Gardner has posted a 109 wRC+ so far this year. If the season ended now, it would go down as the fourth-best figure of his career. Gardner's more conventional output – his triple-slash line – checks in at .246/.328/.470. While Gardner has usually derived a sizable portion of his offensive value from his ability to get on base, having done so at a .343 lifetime clip, he's one of countless major leaguers whose uptick in power has ruled the day in 2019.
Gardner has already piled up 15 home runs, six fewer than the high-water mark of 21 he hit in 2017, with a .225 ISO that comes in 90 points above his career mean. Unlike many other hitters, though, Gardner hasn't needed to sell out for power by upping his strikeouts. In fact, Gardner has gone down on strikes a meager 15.5 percent of the time – his lowest since 2009 – and is tied with Mike Trout for the game's eighth-ranked swing-and-miss rate (5.3 percent). Plus, having walked in better than 10 percent of trips to the plate, Gardner's 0.66 BB/K ratio almost doubles the league average (0.37).
Gardner's sturdy output this year has come in spite of a .248 batting average on balls in play, down 59 points compared to his .307 lifetime BABIP. Still one of the majors' fastest runners, Gardner looks like a good bet on paper to see his BABIP skyrocket. That's not a lock, though, if Gardner's new approach holds up. He's hitting more fly balls and fewer ground balls/line drives than usual. That's not conducive to a high BABIP, and it's worth noting that hitting the ball out of the park doesn't count toward the stat.
The question is whether Gardner's newfound power is here to stay. The fact that he's pulling the ball at a career-high rate and going opposite field at a personal-low percentage bodes well in that regard. Furthermore, FanGraphs indicates Gardner's hard-hit rate is his highest since 2012. It also may help that the left-handed Gardner plays his home games at Yankee Stadium, but the venue surprisingly has been a difficult one for lefties to amass HRs at this season, according to Baseball Prospectus. For his part, Gardner has been better on the road (114 wRC+) than at home (102) this year, though he has totaled eight of his homers in the Bronx. Historically, Gardner has offered league-average or better numbers both home and away.
Sticking with Gardner's history, he has typically been usable, albeit unspectacular, versus same-handed pitchers (88 wRC+). But they've stifled Gardner this season, having limited him to a woeful .206/.260/.324 (53 wRC+) in 73 PA. Moreover, Gardner has been far from great in general in the estimation of Statcast, which puts his expected weighted on-base average (.314) significantly below his real wOBA (.339). It also indicates his expected slugging percentage, hard-hit rate, exit velocity and expected batting average are all worse than mediocre.
Elsewhere, however, Gardner remains a defensive and base running stalwart in spite of his advanced age. In almost 700 innings divided between left and center, he has accounted for 4 Defensive Runs Saved and a 3.8 Ultimate Zone Rating. And while Gardner's no longer the 40-steal threat he once was, the speedster has swiped eight of 10 bags this year and rated as one of FanGraphs' top base runners.
The overall package has almost always been effective for Gardner, who has quietly been one of the Yankees' greatest draft picks in recent memory after going in the third round in 2005. Fourteen years later, Gardner remains a legitimate major league regular and someone who could help the franchise to the second World Series title of his career this fall. Whether Gardner will stay with the lone organization he has ever known once its season ends will be one of the Yankees' main questions when the offseason rolls around.
Photo courtesy of USA Today Sports Images.