Giants left-hander Madison Bumgarner and Mets right-hander Zack Wheeler will garner most of the headlines when it comes to rental starters who could move by the July 31 trade deadline. But for teams that aren't able to win the bidding for either of them, Reds righty Tanner Roark is seemingly shaping up as a decent consolation price. That is, if the Reds – just 4 1/2 games out of a playoff spot despite being five games under .500 – decide to sell Roark. Even if they keep the 32-year-old through the season, he'll land on several teams' radars in free agency during the winter.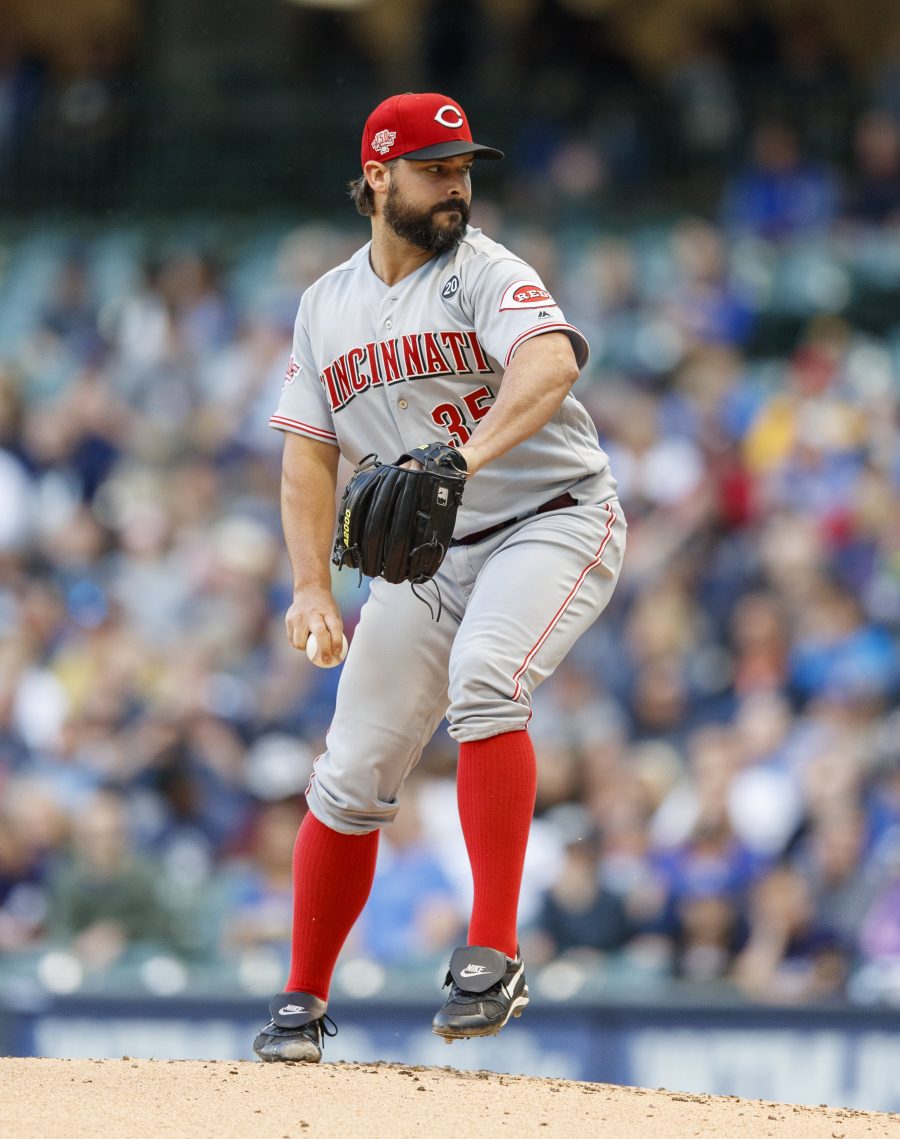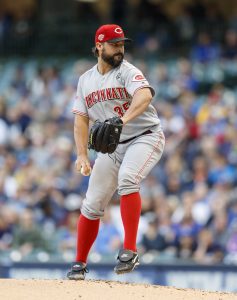 Roark has been a mostly solid starting option since his career began in 2013 with the Nationals. He made 141 starts in D.C. from 2013-18, during which he posted a 3.61 ERA/3.94 FIP with 7.06 K/9, 2.55 BB/9 and a 45.1 percent groundball rate. Although Roark was a quality complement to front-end starters Max Scherzer and Stephen Strasburg in recent years, the Nationals moved on from him last offseason in favor of new acquisitions Patrick Corbin and Anibal Sanchez.
The Reds, seeking to revamp their rotation and make a playoff push in 2019, sent reliever Tanner Rainey to the Nationals for a year of control over Roark. Since then, Roark has held up his end of the bargain for a Cincinnati team whose rotation has indeed taken enormous steps ahead this season. Roark has pitched to a 3.51 ERA/3.86 FIP in 92 1/3 innings and 17 starts, putting him on the cusp of his fourth consecutive season with at least 2.0 fWAR.
An increase in strikeouts has played an important role in Roark's above-average run prevention in 2019. While he has never been a huge strikeout pitcher, Roark has impressively fanned just under a batter per inning this year. At the same time, he has walked a bit fewer than three per nine, giving him a 3.07 K/BB ratio which sits well above the league mean of 2.65.
Even though Roark has transferred to a home park which is more conducive to HRs, he hasn't felt the sting thus far. Roark's groundball percentage has decreased 5 percent since last year and sits at a paltry 35.7 percent, yet his home run-to-fly ball rate has actually dropped a little since 2018 (from 11.7 to 10.8). That has enabled Roark to manage decent numbers at home and on the road. It helps that Roark has generated more infield fly balls, aka automatic outs. At 12.9 percent, he ranks 14th among starters in that category.
Roark has also experienced somewhat of an uptick in velocity since last year. He's still not going to blow anyone away with his average fastball (92.3 mph), slider (86.2), changeup (84.3) and curveball (76.1), but each pitch has risen around 1 mph compared to 2018. Roark has also mixed those pitches differently than he did a year ago. His sinker's still his primary offering, but usage of it has plummeted 10 percent, per Statcast, which indicates Roark has turned to his slider about 10 percent more and his fastball at a 5 percent greater rate. According to FanGraphs' linear weights, Roark's fastball has been one of the best among starters in 2019.
Now for the bad news: FanGraphs shows the rest of Roark's offerings all rate in the negatives this year. Although Roark has stifled righty batters, he flat-out hasn't had an answer for lefties, who have slashed .290/.388/.531 against him. In essence, Roark has turned the typical lefty into Rafael Devers in 2019, in part because he's yielding more damaging contact than he did in prior years. Roark's hard-hit rate against is up more than 11 percent relative to his career, while he has surrendered soft contact about 4 percent less, according to FanGraphs.  Statcast doesn't provide any hope in that regard either, noting Roark ranks in the league's 26th percentile in hard-hit percentage. He's also far below average in terms of expected batting average (28th percentile), exit velocity (29th), expected weighted on-base average (34th) and expected slugging percentage (39th).
Teams with interest in Roark are no doubt aware of his blemishes, though those issues shouldn't deter the Reds from finding a taker for him if they try to before the deadline. Roark's near the top of the league when it comes to curve spin rate (80th percentile), so he could land with an organization which encourages him to utilize that pitch more. Regardless, for clubs that aren't in position to win bidding wars for more hyped trade candidates such as Bumgarner, Wheeler, Matthew Boyd and Marcus Stroman, among others, Roark will hold appeal. Whether he finishes the season in Cincinnati or elsewhere, Roark will continue attempting to make a case for a raise over his $10MM salary as he prepares for an upcoming trip to free agency.
Photo courtesy of USA Today Sports Images.