It seems as if the Athletics' lineup is loaded with underappreciated hitters. How many really appreciate the excellence of third baseman Matt Chapman, shortstop Marcus Semien, first baseman Matt Olson or center fielder Ramon Laureano – four of the most valuable players in the game? If that group's not truly getting its due, it's no surprise outfielder/first baseman Mark Canha is also relatively anonymous on the national stage. After all, he's a 30-year-old who has changed hands on multiple occasions since the Marlins chose him in the seventh round of the 2010 draft, and he's just now amid the best season of his career. But what a season this has been for Canha, who's quietly helping guide the Athletics toward their second consecutive playoff berth.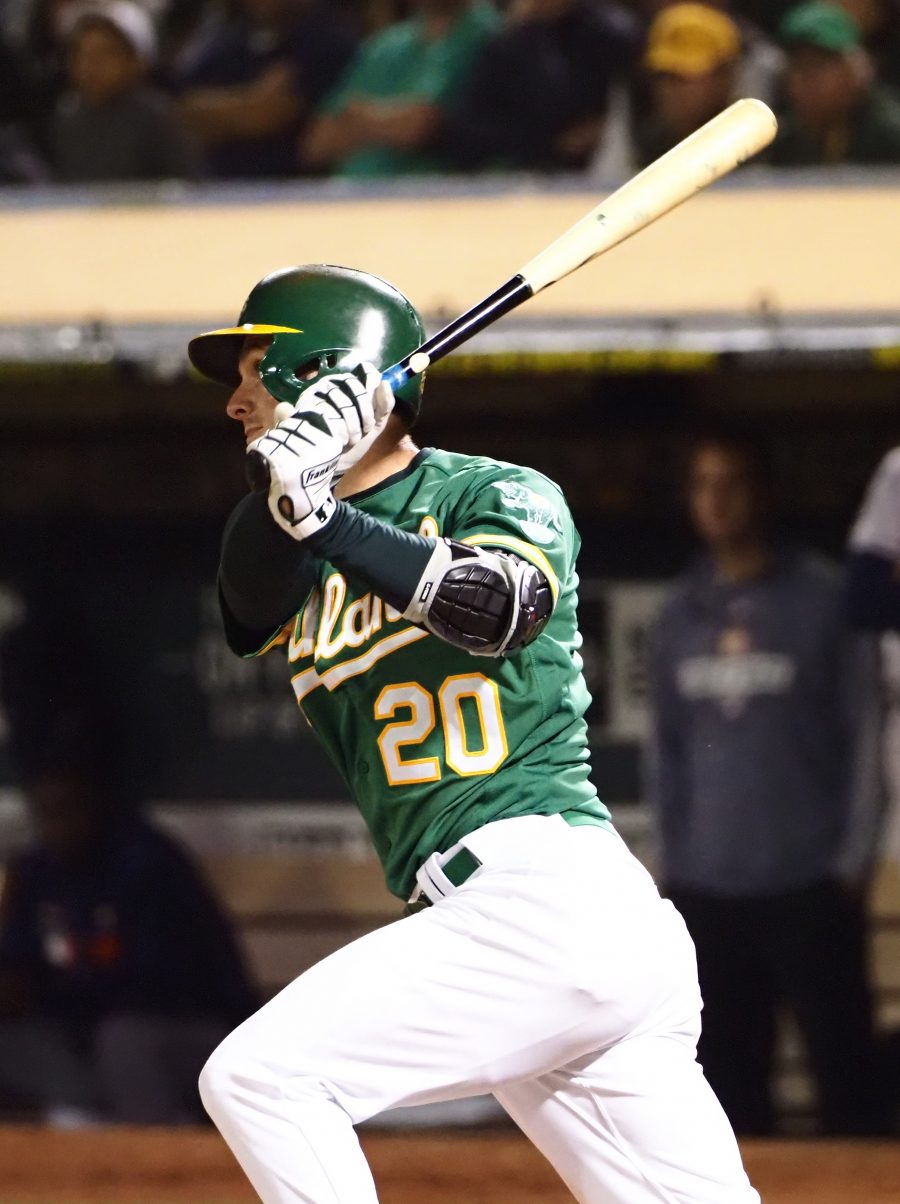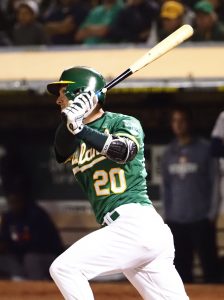 After joining the Miami organization, Canha found his way to Oakland back in December 2014 after the Rockies chose him in the Rule 5 Draft. The Rox immediately traded the Northern California native to his stomping grounds for right-hander Austin House and cash considerations. Now, it's safe to say that'll go down as yet another shrewd move in a career full of them for A's executive vice president Billy Beane. House never pitched in the majors, while Canha emerged as a useful part-timer for the A's even before his breakout this season.
The right-handed Canha debuted in the bigs in 2015, the season following his trade to Oakland, and immediately became a solid producer for the club. By measure of wRC+, Canha was an above-average hitter in two of four seasons from 2015-18. He totaled 2.0 fWAR in 411 plate appearances just a year ago on the strength of what was then a personal-best line of .249/.328/.449 (113 wRC+) with 17 home runs. Valuable contributions, to be sure, but Canha has taken it to another level this year and helped the A's to yet another contending season. His output has been especially important for a team that has been forced to overcome long-term injuries to fellow outfielders Laureano and Stephen Piscotty.
As marvelous as Chapman, Semien, Olson and Laureano have been this year, no Athletic has been stronger at the plate than Canha. His whopping 149 wRC+ easily outdoes the rest of his teammates', and ranks 11th in the league among those with 300 or more plate appearances. Some of the names in Canha's company include Fernando Tatis Jr., Pete Alonso and Carlos Santana. Not bad for someone whom the majority of baseball fans have probably never heard of.
But what's behind Canha's prodigious .278/.392/.550 line and his 23 home runs in 375 trips to the plate? A massive increase in walks is the most obvious source. Canha entered the season with a lifetime walk rate of 6.6 percent in 1,127 PA. The number has skyrocketed to 13.3 this year. He's swinging at far fewer pitches than before, especially outside the strike zone, which has led to more free passes.
Walk uptick aside, it's not as easy to find reasons for Canha's sudden outburst. Compared to last season, he's hitting fewer line drives, more groundballs, more infield flies and, per FanGraphs, making less hard contact and more soft contact. All of that should lead to less power, yet Canha's ISO (.272) is 72 points above last year's figure and 88 points better than the mark he entered 2019 sporting. It helps, of course, that Canha has gone to left field more. He came into the year with a pull percentage of 44.3, which has leapt to 53.7 – a number that ranks sixth in the majors.
Canha's also capable of doing damage against both right- and left-handed pitchers, but he hasn't necessarily wowed Statcast when he has made contact this season. His average exit velocity (88.7 mph) only ranks in the league's 42nd percentile, while his hard-hit rate sits in the 53rd range. Canha has posted a .393 weighted on-base average that's among the best in the game and easily trumps his .356 expected wOBA. However, the latter figure still falls into the game's 77th percentile.
While Canha's offense has been his calling card this year, he has also helped the A's cause on defense, having amassed double-digit appearances at all three outfield spots and at first base. The overwhelming majority of Canha's work has come in the outfield, where he has used his above-average speed to combine for 4 Outs Above Average, a pair of Defensive Runs Saved and a 0.6 Ultimate Zone Rating. The entire package has been worth 3.7 bWAR and 3.1 fWAR, all for a salary of just over $2MM. Canha has been one of the most cost-efficient players in the game this season, then, and that's all the more crucial for low-budget Oakland. With another two years of arbitration eligibility remaining, Canha could continue as one of the club's premier (and perhaps most underrated) players for at least a little while longer.
Photo courtesy of USA Today Sports Images.