The Reds have reached an agreement on a minor league contract with free-agent infielder Derek Dietrich, reports Ken Rosenthal of The Athletic (via Twitter). He'll be in Major League camp and compete for a roster spot. The contract, according to Rosenthal, has a base salary north of $2MM if Dietrich makes the big league roster. He's represented by SportsMeter.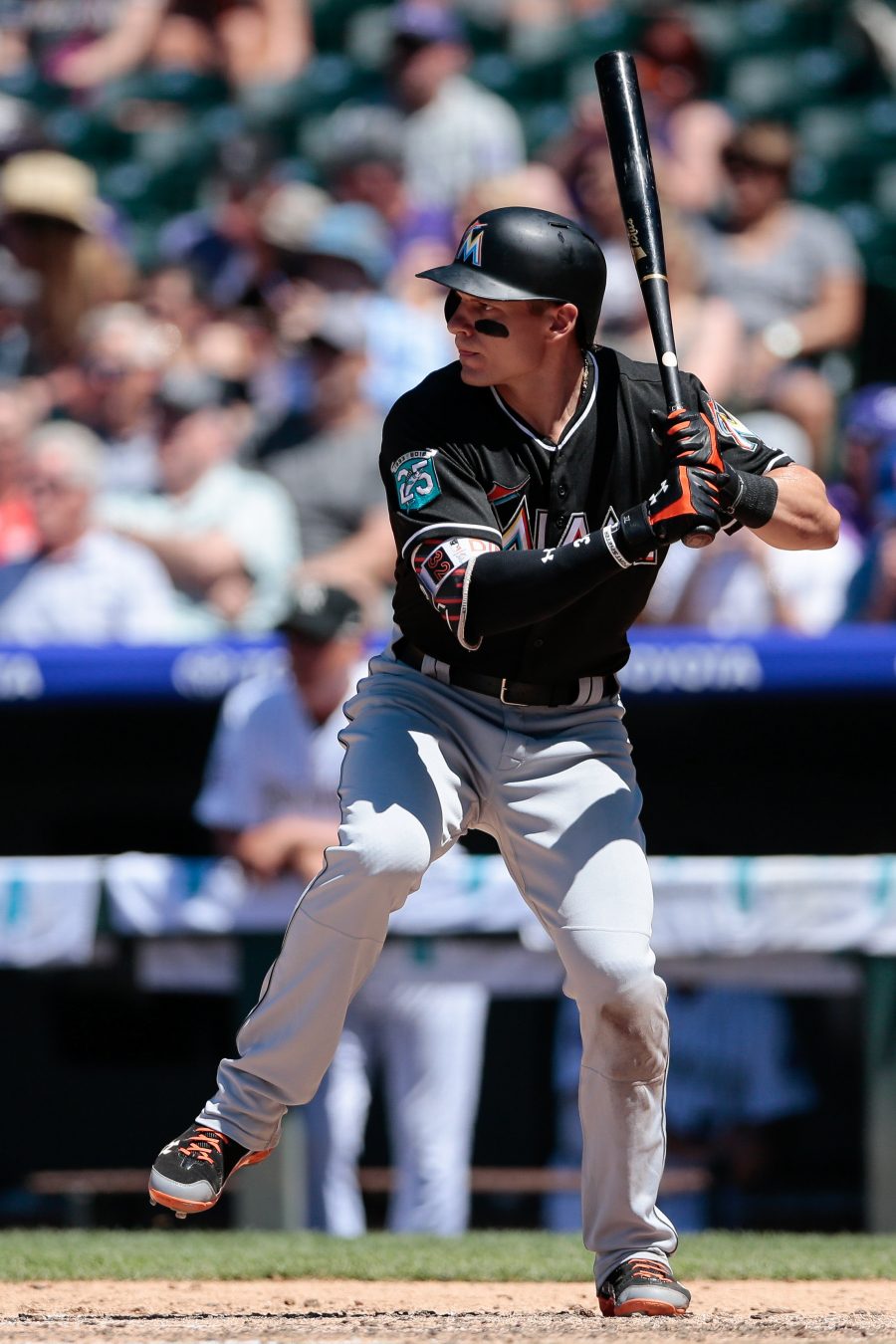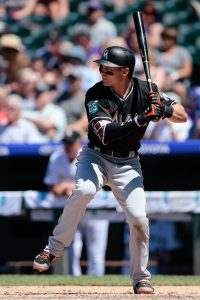 It registers as a somewhat of a surprise that Dietrich, who'll play most of the upcoming season at age 29, had to settle for a non-guaranteed pact on the heels of yet another solid season at the plate. The Marlins cut him loose rather than pay a salary projected to be worth more than $4MM, but Dietrich still seemed like a candidate to land a big league deal after hitting a combined .262/.344/.428 (114 OPS+) over the past four seasons. This past season, he logged career-highs in plate appearances (551), home runs (16) and doubles (26).
While Dietrich has proven himself to be a solid bat, he's also proven to be a defensive liability. Second base, left field and third base have been his most frequent positions at the MLB level, and he's drawn negative ratings at each spot from both Defensive Runs Saved and Ultimate Zone Rating. However, the outfield corners are the only spots where Dietrich's glove has graded out at a particularly alarming level (-23 DRS, -16 in 1120 innings). His defense at second base and third base has been sub-par but not abysmal, and he's been worth 4.7 wins above replacement overall through the past three seasons, per Fangraphs.
Looking around the Cincinnati roster, it doesn't appear as though there'll be everyday at-bats for Dietrich, barring an injury in camp. Joey Votto is entrenched at first base, while Scooter Gennett and Eugenio Suarez have second base and third base, respectively, locked down. The outfield corners don't present an avenue for regular playing time, either, as the Reds currently have Matt Kemp, Yasiel Puig, Jesse Winker and Scott Schebler all in that mix already. Top prospect Nick Senzel is looming in Triple-A as well, and he seems likely to get a look in center field this season (though he's a natural infielder).
Dietrich, however, can give the Reds a quality left-handed bat off the bench — one who can handle multiple spots around the diamond. Backup catcher Curt Casali and whichever of Schebler, Kemp, Puig and Winker aren't starting on a given day will fill additional bench spots. Once Senzel arrives on the scene, that mix will only be deepened.
If Dietrich makes the Reds' roster and proves to be an asset they'd like to retain beyond the 2019 season, they'll have the opportunity to do so via arbitration. Dietrich has four years, 151 days of Major League service, meaning he'll fall shy of six years of service next winter and once again be arbitration-eligible. A lot will need to break right for Dietrich between now and then, but it's certainly plausible to think that he could parlay today's agreement into a multi-year run with the Reds.