Not much has gone right for the Mariners at the Major League level this season, as GM Jerry Dipoto's ongoing plan to "re-imagine" the roster has cut a lot of payroll and brought a lot of young talent into the organization at the expense of big league wins.  Only five teams have fewer victories than the 56-78 Mariners, and every single team in the four major North American professional sports leagues (MLB, NFL, NBA, NHL) has reached the postseason more recently than the M's, who last tasted the playoffs in 2001.
With so much focus on the Mariners' newer faces, one of the more positive development of the team's season has been the re-emergence of a cornerstone.  Thanks to hand surgery during Spring Training, Kyle Seager didn't make his season debut until May 25, and thus the durable third baseman will appear in fewer than 154 games for the first time since his 2011 rookie season.  Even in abbreviated fashion over 324 plate appearances, however, Seager looks to have reversed a very worrisome decline at the plate.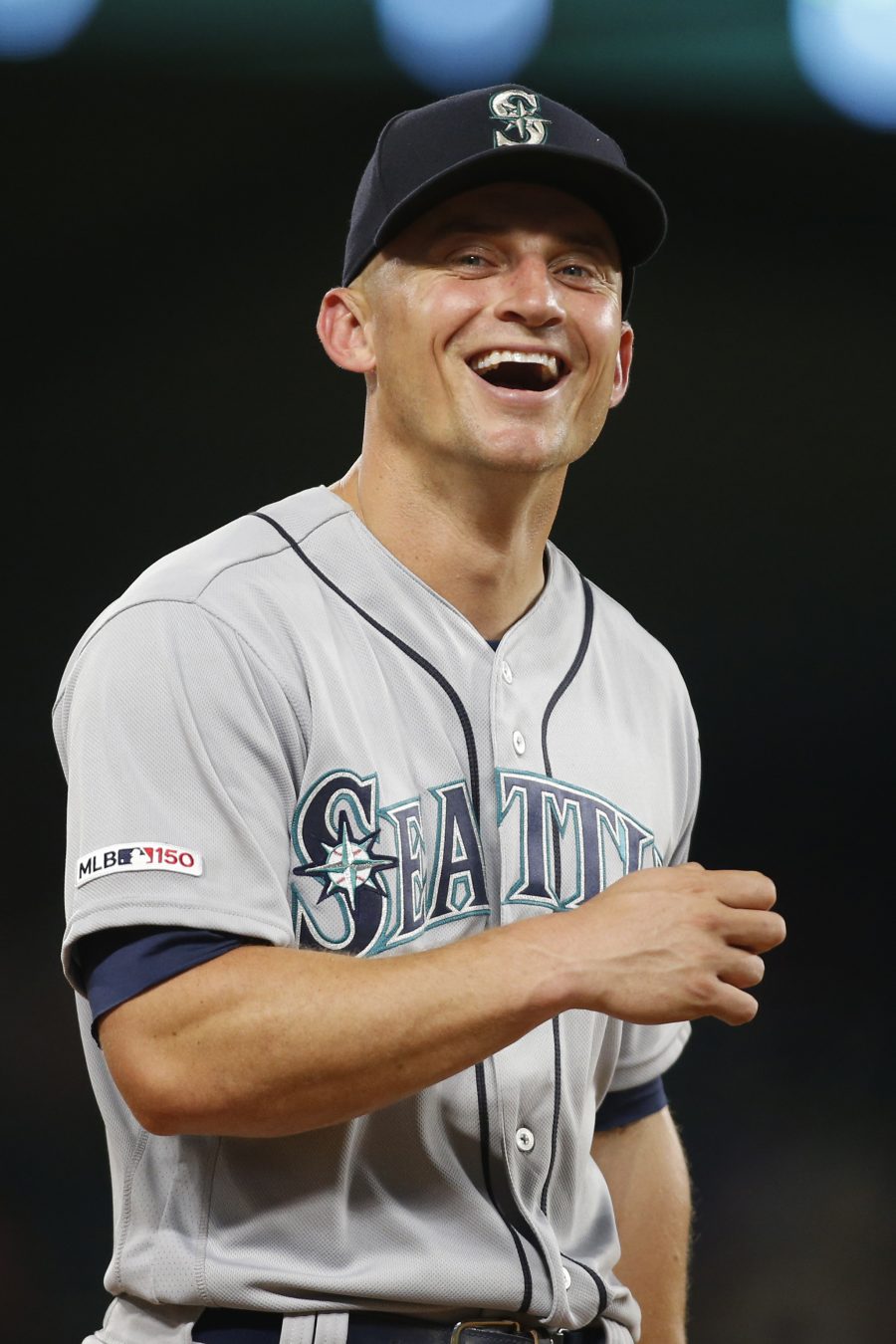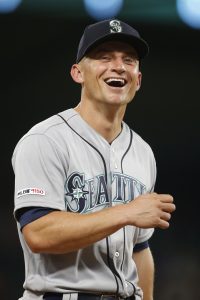 Seager hit .268/.340/.457 with 103 homers for the M's between 2013-16, culminating in an outstanding 2016 campaign that saw him finish 12th in AL MVP voting on the basis of a .278/.359/.499 slash line and 30 home runs (all career bests) over 676 plate appearances.  That great year was followed up, however, by a less-impressive 2017 and then a disastrous 2018.
After breaking his left big toe in June, Seager made an ill-fated attempt to try and play through the injury, leading to the worst full-season numbers of his career.  Seager's production went from okay in 2017 to well below-average (107 wRC+ to 84, 109 OPS + to 86) , as he managed only a .221/.273/.400 slash through 630 PA, while still swatting 22 home runs.
It would've been easy to just write off 2018 as a result of the toe injury, though between the earlier dropoff in 2017 and then his late start to 2019, the Mariners didn't really know what to expect from Seager this year.  While still not at his 2016 peak, Seager has nonetheless rebounded to once again become a force at the plate.  He has 18 homers and a .250/.327/.503 slash line over 324 PA, fueled mostly by a recent surge (1.183 OPS over his last 132 PA) that has made Seager one of baseball's top hitters over the last five weeks of action.
While he may not remain quite this red-hot, Seager's production looks mostly sustainable.  His .354 xwOBA actually outpaces his .350 wOBA (which has been a consistent trend for him since Statcast began measuring wOBA/xwOBA back in 2015).  His exit velocity and hard-hit ball percentage are both well above league averages, and Seager's 38.9% showing in the latter category represents a new career high.  Always something of a fly-ball hitter, Seager's improved contact has made him the latest batter to benefit from MLB's homer-happy reality, as his 18% homer rate is by far the highest of his career.  He has also shown more patience, with a 9.9% walk rate this season after a career-worst 6.0% in 2018.
Beyond just a healed toe, Seager also took steps to improve his diet and offseason training last winter, and the early results bode well for him to remain a valuable player heading into 2020, his age-32 season.  His bounce-back performance in 2019 could also revive some trade value, though the terms of Seager's contract will be a notable obstacle.
Signed to a seven-year, $100MM contract extension by former M's general manager Jack Zduriencik prior to the 2015 season, Seager is still owed $19MM in 2020 and $18MM in 2021, with a $15MM club option for 2022.  That club option becomes guaranteed, however, in the event of a trade, effectively making it a poison pill rival teams are unlikely to swallow for a player who will be 34 on Opening Day 2022.  The Mariners have been willing to cover money in other trades of veterans over the past year, though between the contracts already dealt and Felix Hernandez's big salary coming off the books after the season, the M's have already significantly reduced their future financial commitments.  The team has just under $87MM committed to payroll in 2020.
Even the fact that Seager can again be considered something of a trade chip, however, represents a big step forward for the third baseman given his issues over the previous two seasons.  Since Hernandez is expected to depart, Seager will become the longest-tenured Mariner, and perhaps a veteran bridge to the team's next window of competitive baseball.  Dipoto has insisted that his rebuilding efforts won't be long-lasting, so there's still a chance that Seager's career revival could take him into a long-awaited postseason appearance while still wearing a Mariners uniform.
Photo courtesy of USA Today Sports Images