It was June 11 that I wrote a piece titled "Howie Kendrick Is Killing The Ball." At that point in 2019, the veteran National had quietly been one of the majors' most effective hitters of the season. Kendrick was then the proud owner of a .333/.376/.604 line with a 149 wRC+ in 178 plate appearances, and though there may have been skepticism in regards to the 36-year-old's early season excellence, he hasn't let up over the past two months. The fact that Kendrick hasn't slowed down has helped Washington rebound from a forgettable start to become the favorite to take the top wild-card spot in the National League.
Although the Nationals lost to the Cardinals on Wednesday, they're still a game up on the league's fourth seed. And Kendrick contributed even in defeat, chipping in a pair of hits in four at-bats and raising his season line to .343/.393/.577 through 346 PA. Among hitters who have walked to the plate 300-plus times this year, the infielder ranks second in average, 13th in on-base percentage and 15th in slugging percentage. His wRC+, 146, ties him with teammate/superstar Juan Soto for 13th in the league and also places him among the likes of Mets NL Rookie of the Year favorite Pete Alonso and Braves standout Freddie Freeman.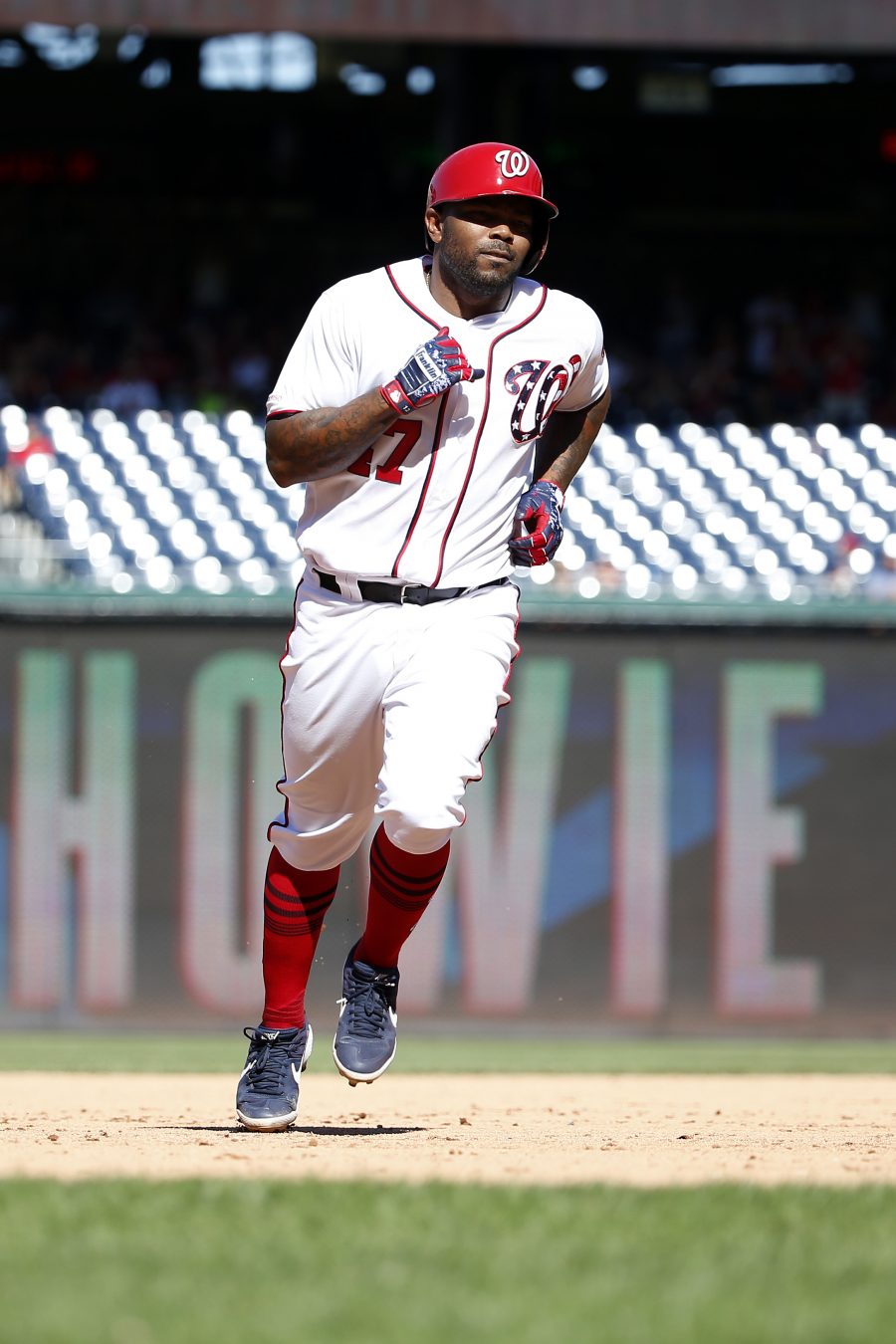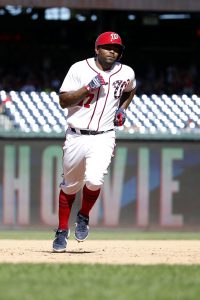 Kendrick's current production is especially surprising coming from someone who has been closer to an average offensive player than an elite one throughout his career. That's not to say the former Angel, Dodger and Phillie hasn't been a useful player since he debuted in 2006 – he has, evidenced in part by his 32.5 rWAR/31.1 fWAR – but Kendrick has clearly found another gear this season.
As was the case a couple months ago, Kendrick's 2019 output doesn't look like a fluke. On the contrary, he has continued to make more damaging contact than just about every hitter in the game. Kendrick's .424 expected weighted on-base average is tied for third in the sport with Astros Rookie of the Year-to-be Yordan Alvarez. The only players better in that category have been the Angels' Mike Trout and the Dodgers' Cody Bellinger, two serious MVP candidates. Kendrick has been similarly tremendous in other key Statcast categories, as he sits in baseball's 94th percentile in average exit velocity (92.2 mph), its 97th percentile in hard-hit rate (50.2 percent), its 99th percentile in expected slugging percentage (.608) and its 100th percentile in expected batting average (.330). Can't argue with that.
So why the newfound dominance from a player who entered the year as a lifetime .291/.334/.422 hitter? An increased emphasis on power has been key. The right-handed Kendrick has hit more fly balls and gone to left field more than at just about any other point since he came into the majors. Those factors have helped produce 16 home runs, Kendrick's second-highest total, and a personal-best .234 ISO that's almost 100 points above his career mark of .137. And Kendrick hasn't sold out for his uptick in power by striking out more. Instead, he has fanned in a career-low 13.7 percent of plate appearances, swung and missed a personal-best 7.3 percent of the time and posted a matching walk percentage of 7.3. For reference, Kendrick came into 2019 with strikeout, swinging-strike and walk rates of 17.4, 9.8 and 5.3, respectively.
If there's one way to attempt to pooh-pooh Kendrick's numbers, it's by citing his sky-high batting average on balls in play. On paper, it would be difficult to count on Kendrick replicating his .357 mark in that department in future years – especially considering the former stolen base threat lacks speed nowadays. That said, Kendrick has been known for running unsustainable-looking BABIPs throughout his career (.341 lifetime), so it would seem unwise to expect the mark to dramatically plummet going forward.
With just under two weeks left in the regular season, it's apparent Kendrick is going to wrap up the campaign with pristine production. Whenever it does end for the potentially playoff-bound Nationals, it wouldn't be a surprise to see them make an earnest effort to keep Kendrick in the fold heading into 2020. The free agent-to-be is just a year removed from suffering a catastrophic injury – a ruptured right Achilles – but Kendrick now looks better than ever. Even though he's an aging player in a game that's becoming increasingly younger, Kendrick shouldn't have difficulty finding a guaranteed contract beyond this season.
Photo courtesy of USA Today Sports Images.