Howie Kendrick has been a quality major leaguer throughout most of his career, which began in 2006. Kendrick's a lifetime .292/.335/.427 hitter with a 108 wRC+ and 29.9 fWAR in a combined 6,129 plate appearances with the Angels, Dodgers, Phillies and Nationals. But now, a month from his 36th birthday, the infielder/outfielder may be better than ever.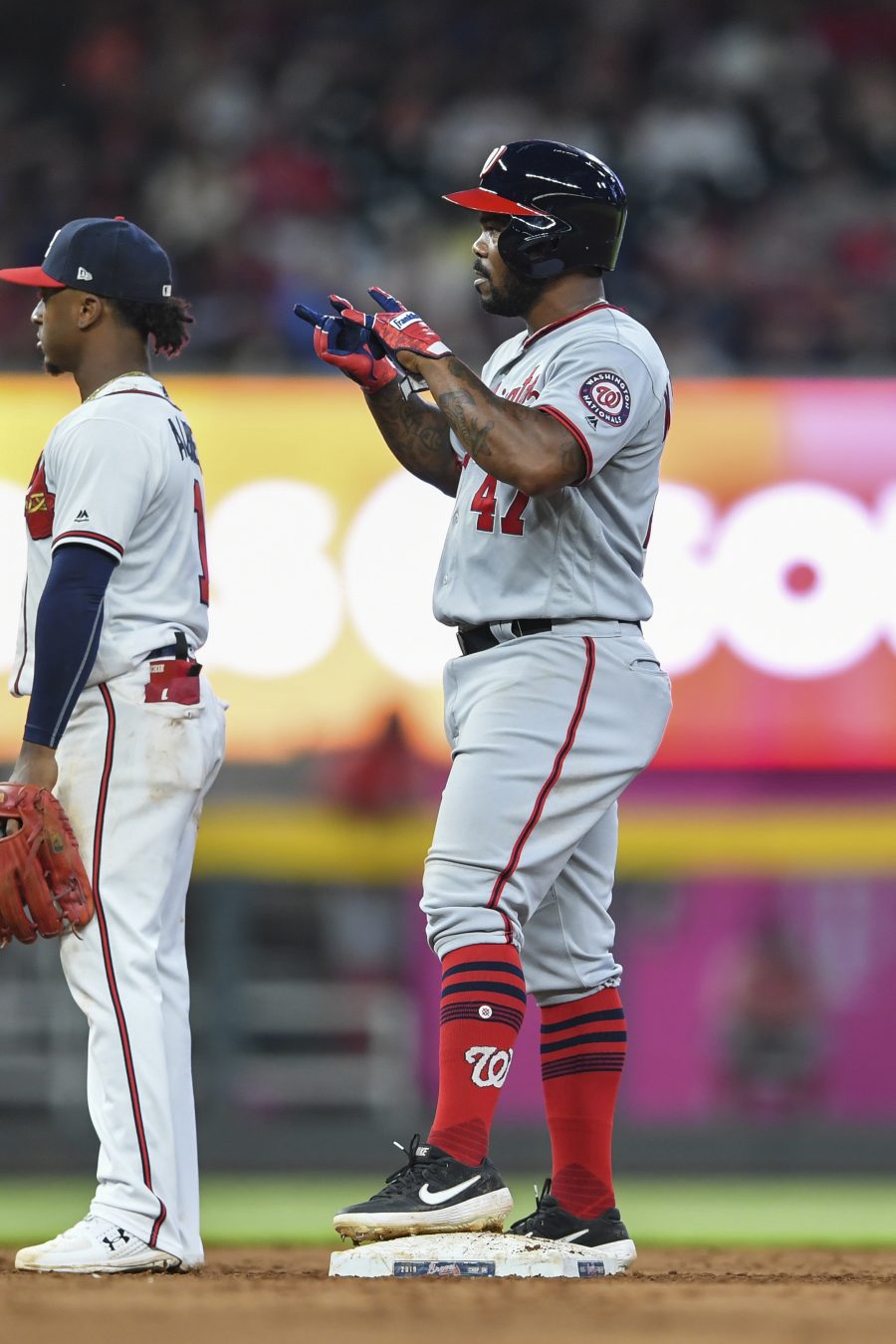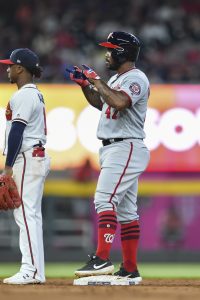 Kendrick collected two hits and a pair of walks in the Nationals' win over the White Sox on Monday, raising his line to .333/.376/.604 (149 wRC+) in 178 trips to the plate this season. That's impressive for anyone, let alone an aging player who missed nearly all of 2018 thanks to the ruptured right Achilles he suffered last May. Kendrick's output is all the more extraordinary when considering there doesn't appear to be anything particularly fluky about it.
Never known for striking out much, Kendrick's doing it almost less than ever this season, having gone down on strikes a meager 14.6 percent of the time. At the same time, Kendrick has never quite rivaled Mike Trout at drawing walks. That has remained the case in 2019, though his current rate (6.7 percent) stands as one of the highest figures of his career. And the righty-swinging Kendrick has always been tough on both same- and left-handed pitchers, which has certainly been true this season.
Kendrick's increase in production stems largely from an uptick in power. His ISO (.270) is twice his career number (.135), in part because of a greater emphasis on hitting fly balls. Kendrick's pulling the ball more than ever, going less to the opposite field than he ever has, and his newfound power reflects that. His FB rate (32.6 percent) is more than 8 percent his lifetime figure (24.1), and his launch angle – which was in the one-degree range from 2015-17 before climbing to 7.9 during his injury-limited 2018 – has skyrocketed to 9.2.
Kendrick's effort to put the ball in the air more has paid serious dividends. He already has 11 home runs, seven fewer than his most in a season; although his 24.4 percent HR-to-FB rate isn't going to hold, both Kendrick's approach at the plate and the way he's hitting the ball suggest a massive drop-off may not be in the offing. Kendrick's swinging and missing a career-best rate and making more contact than he has at any point, particularly on pitches outside the strike zone. When Kendrick has connected, he has posted the majors' 14th-best weighted on-base average (.408), per Statcast. And that's hardly just a product of good fortune, as shown by his 11th-ranked expected wOBA (.424). Kendrick's xwOBA ranks in the majors' 96th percentile, while his expected slugging percentage (.610; 96th), expected batting average (.328; 99th), hard-hit rate (50 percent; 93rd percentile) and exit velocity (91.7 percent; 88th) also reside toward the top of the league.
If there's one problem with Kendrick's offensive game, it's a lack of speed. While Kendrick has been a double-digit stolen base threat for the majority of his career, he has swiped a mere two on four attempts dating back to last season. According to Statcast's sprint speed metric, Kendrick is now one of the majors' slowest runners. Kendrick's .331 batting average on balls in play may decline as a result, especially considering he's hitting the ball on the ground most of the time, and the lack of speed won't help his cause in the field either. To Kendrick's credit, though, he's still a versatile defender, having logged double-digit appearances at first, second and third base this season.
Kendrick's superb late-career showing looks like an important development for him and the Nationals. Not only is Kendrick helping his future earning power a few months away from another trip to free agency, but he could aid in a playoff push for the Nats. Worst-case scenario for Washington: If the club falls out of the postseason race and decides to sell before the July 31 deadline, it'll likely have a solid trade chip on its hands in Kendrick. The veteran's on a non-prohibitive $4MM salary, making him all the more enticing to potential suitors.
Photo courtesy of USA Today Sports Images.