11:24AM: Maddon's contract is a three-year deal worth $12MM, Jeff Fletcher tweets.
10:03AM: The Angels have hired Joe Maddon to be the team's next manager.  Jeff Fletcher of the Southern California News Group reported (Twitter link) that an agreement had been reached, after MLB Network's Jon Heyman reported earlier today that Maddon and the Angels were closing in on a deal.  Official terms of the contract haven't been released, though ESPN.com's Jesse Rogers reported that Maddon is expected to earn roughly $12MM-$15MM over a three-year deal.
"We are thrilled that Joe is coming back home and bringing an exciting brand of baseball to our fans," Angels GM Billy Eppler said in an official press release from the team. "Every stop he has made throughout his managerial career he has built a culture that is focused on winning while also allowing his players to thrive. We believe Joe will be a great asset for our Club and look forward to him leading the team to another World Series Championship."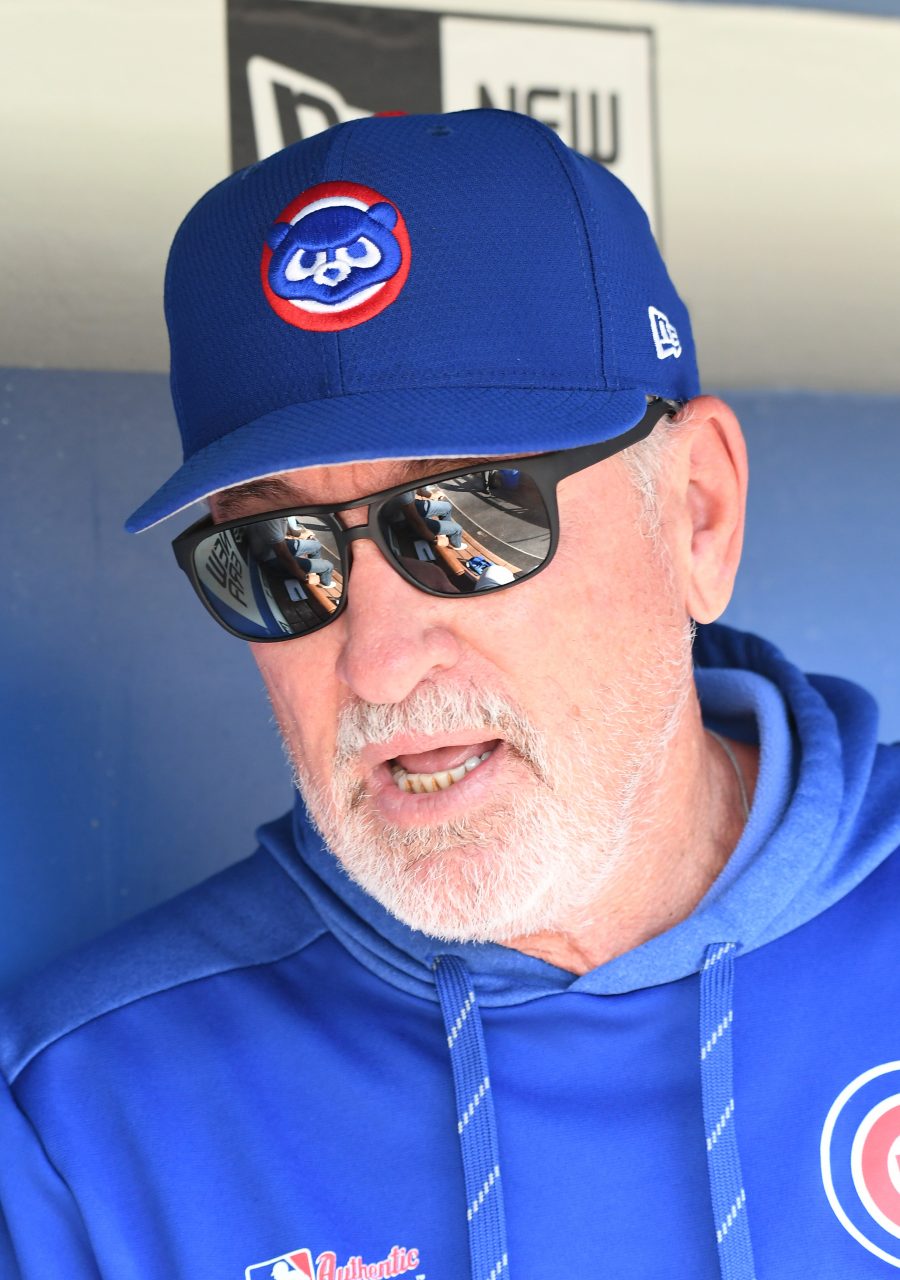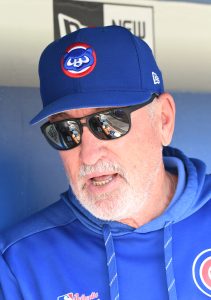 The signing represents something of a homecoming for Maddon, who was a member of the Angels organization from 1975-2005.  After playing four seasons of minor league ball in the Halos' farm system, Maddon transitioned into scouting, coaching, and managing within the team's minor league ranks before joining the Major League coaching staff prior to the 1994 season.  Maddon worked as the first base coach and bench coach, serving in the latter role in 2002 during the Angels' World Series championship year.
From there, Maddon went on to amass a 1225-1044 record over 14 seasons managing the Rays and Cubs, a resume that includes eight postseason appearances, four division titles, both an American League and National League pennant, and (of course) the 2016 World Series title that ended the Cubs' championship drought after 107 years.
The 65-year-old Maddon has developed a reputation as one of the game's more innovative motivators and thinkers, though as far back as a year ago, it seemed like rumors were already swirling that 2019 would be Maddon's last year at Wrigley Field.  Those rumors came to fruition after the Cubs missed the postseason for the first time in Maddon's tenure (though the team still had a winning record at 84-78), and the Cubs announced that Maddon wouldn't be brought back on a new contract for 2020 and beyond.
This technically isn't Maddon's first time managing the Angels, as his long tenure with the club included two separate stints (totaling 51 games) as an interim manager.  But now he'll officially take over in the dugout following the abrupt and rather surprising dismissal of Brad Ausmus, who was let go just one season into a three-year deal with Los Angeles.  Speculation immediately began to build about a Maddon/Angels reunion as soon as Maddon's parting with the Cubs became official, and since Ausmus' firing came quickly after Maddon became available, it seemed like it was only just a matter of time before Maddon returned to Anaheim.  Still, the Angels did some due diligence in their search, also speaking to former Buck Showalter, John Farrell, and Johnny Washington about the manager's job.  Showalter was the runner-up for the position, USA Today's Bob Nightengale tweets.
Maddon also received some interest from the Padres about their managerial vacancy, though seemingly no official connection between the two sides was ever made.  With eight teams in search for new managers this offseason, the fact that Maddon only formally interviewed with the Angels could indicate that they were each other's top choice all along, as Maddon would have seemingly been a fit for several other teams in need for new bench bosses.  The Phillies, for instance, have been looking at veteran managers and theoretically would've been a prime fit for Maddon, a Pennsylvania native.
The Angels are coming off a 72-90 record in Ausmus' only season as manager, a disappointing year on the field that was overshadowed by the tragic death of Tyler Skaggs.  Maddon will now be taking over an organization still reeling from Skaggs' loss, as well as potential future ramifications that could stem from the circumstances surrounding his death.
In terms of on-field matters, the Angels haven't had a winning record since 2015 and have reached the postseason only once in the last ten seasons (a three-game sweep at the hands of the Royals in the 2014 ALDS).  It isn't a sterling record for any team, though the Angels' lack of success particularly stands out given the presence of Mike Trout.  Despite having baseball's best player for the bulk of the decade, Los Angeles has been consistently hampered by injuries and a lack of return from high-priced acquisitions (such as Albert Pujols, Josh Hamilton, Vernon Wells, and C.J. Wilson).
Between Maddon's hiring and the fact that Eppler is only under contract for one more season, the Angels seem poised for an aggressive offseason in order to finally get back into contention.  The Halos are widely expected to pursue starting pitching, and the position player side could be improved from within should stars like Justin Upton or Andrelton Simmons rebound from down years.  Shohei Ohtani is also expected to return to the mound following Tommy John surgery, giving L.A. the full benefit of his two-way skills as both a starter and a designated hitter.
Photo courtesy of USA Today Sports Images