It isn't uncommon for any free agent and team to profess some level of mutual interest as the player approaches the open market.  Still, given the amount of connection between the White Sox and Jose Abreu, it still seems a bit surprising that the first baseman is still slated for free agency here in late October rather than already locked up to a new contract extension.
GM Rick Hahn said back in May that "it's certainly very likely that [Abreu will] be here" once the Sox emerge from their rebuilding phase.  Abreu himself has expressed his desire to remain on the South Side on multiple occasions, and even said in August that White Sox owner Jerry Reinsdorf had unofficially promised to keep him in the organization.  So, while the two sides didn't discuss an extension during the season, it still wouldn't be a shocker to see Abreu and the Sox reach a new deal while the club still has exclusive negotiating rights (Abreu won't file for free agency until five days after the end of the World Series).
That said, the lack of known movement towards a new contract could be some due diligence on the team's part, as they weigh the pros and cons of re-signing a player who will turn 33 in January, and has only been pretty good rather than great over the last two seasons.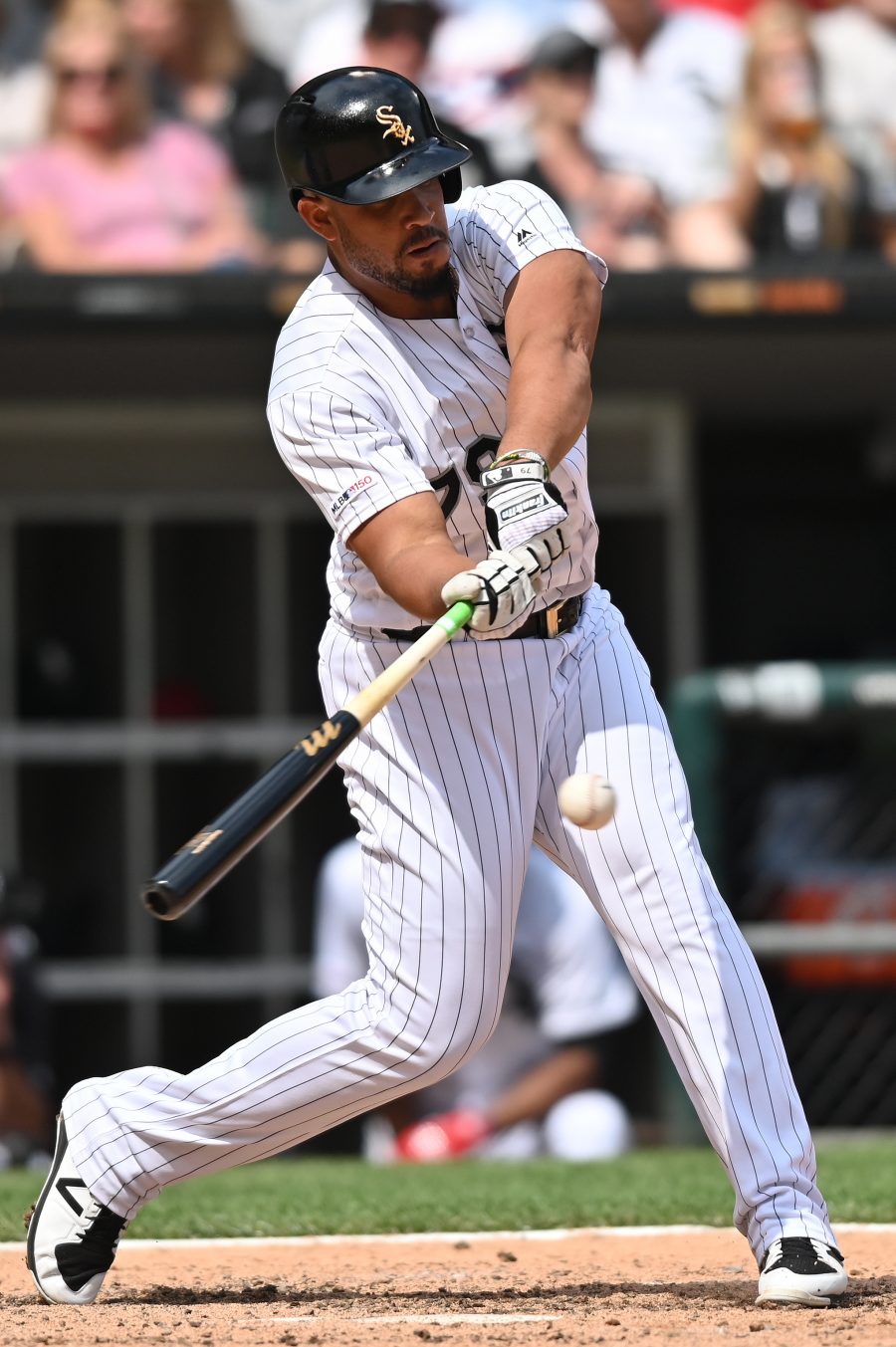 After Abreu's first four MLB seasons resulted in a .301/.359/.524 slash line and 124 homers in 2660 plate appearances, the slugger's production took a step backwards in 2018 and 2019.  Injuries played a role in Abreu's relative struggles in 2018, though it's worth noting that his 2019 wRC+ (117) was only a touch higher than his 2018 production (115 wRC+).
Abreu's 40.7% hard-hit ball rate in 2019 was the highest of his career, and he finished in the 94th percentile of all hitters in exit velocity.  He also ranked in at least the top 18 percent of hitters in xwOBA, xBA, and xSLG, and had a career-best 12.8% barrel percentage.
On the down side, Abreu has only a .328 on-base percentage over the last two seasons, and his 21.9% strikeout rate was the highest of his career.  He has never been much of a baserunner, limiting his ability to beat out grounders despite the fact that opposing teams rarely deploy a shift against him.  However, opposing pitchers have been feeding Abreu an increasingly large number of sliders over the last two seasons, with increasing success — Abreu had only an 89 wRC+ against sliders in 2018 and a 66 wRC+ against the pitch this year.
Beyond the Statcast numbers, there's also the simpler lefty/righty split, as the right-handed hitting Abreu has been increasingly less-effective against right-handed pitching.  2019 marked the first time that Abreu was a below-average 99 wRC+) run producer against righties, dropping down from an also so-so 107 wRC+ in 2018.
There are enough question marks here for interested suitors to be wary of signing Abreu to a pricey multi-year pact in free agency.  Despite the fact that Abreu looks like the clear best option (unless the Cubs inexplicably cut Anthony Rizzo free) in a relatively thin market of free agent first basemen, teams have shown that they are increasingly unwilling to pay big money for anything less than an elite production from the first base/DH positions.
Plus, the White Sox hold some significant leverage on Abreu's market in the form of the qualifying offer.  If Abreu was to reject Chicago's one-year/$17.8MM offer, a new team would have to give up a draft pick in order to sign him, which could give even more clubs pause.  Issuing the QO results in three potential scenarios, two of which are good for the White Sox — either the draft pick compensation depresses Abreu's market to the point that they can re-sign him at more of a club-friendly price, or perhaps Abreu simply accepts the qualifying offer and the Sox retain a player they like but not at a multi-year commitment.
The third scenario, of course, would be that the Sox recoup a draft pick via the QO but Abreu signs elsewhere, which would be no small loss given Abreu's mentorship role on a young White Sox team.  As Hahn himself said, "It's sort of that more touchy-feely, emotional side of things in terms of knowing the value that he has in this clubhouse and the leadership skills, the softer benefits that he brings to the club, that affects your valuation of a guy like that."  Perhaps moreso than most teams, the White Sox are a bit more old-school in their approach, and thus are more prone to go out of their way to keep a player who continues the Frank Thomas/Paul Konerko tradition of a franchise cornerstone first baseman, especially as the team looks to finally get back into contention in the AL Central.
Photo courtesy of USA Today Sports Images