The Mets announced Thursday that they have fired manager Mickey Callaway. The decision comes two-thirds of the way through a three-year deal for the former Indians pitching coach, who compiled a 163-161 record in his two seasons as the Mets' skipper.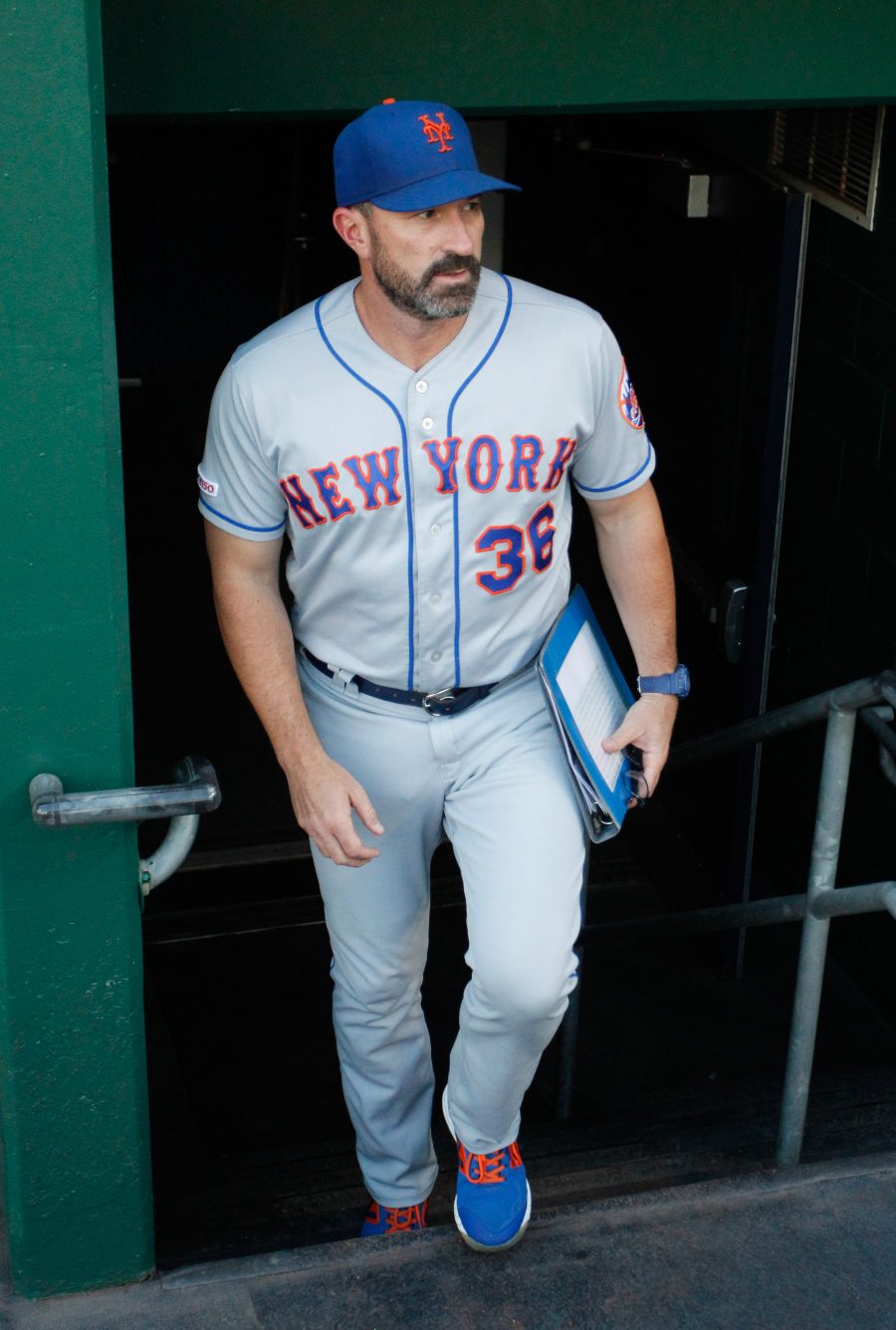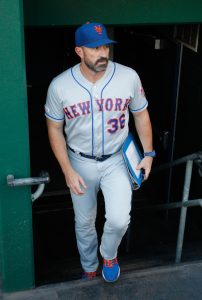 "We want to thank Mickey for his consistent work ethic and dedication over the last two seasons and I'm certain these characteristics will serve him well in his next opportunity," Mets general manager Brodie Van Wagenen said in a statement accompanying today's press release. "A decision like this is never easy, however, we believe it is in the best interest of the franchise at this time."
Callaway's departure from the Mets creates a seventh managerial vacancy throughout the league, as two managers (Kansas City's Ned Yost and San Francisco's Bruce Bochy) have opted to retire while Callaway joins Brad Ausmus (Angels), Andy Green (Padres) and Clint Hurdle (Pirates) as managers who were fired despite having time left on their current contracts. The Cubs, meanwhile, opted not to re-sign Joe Maddon after the expiration of his contract.
Generally speaking, the Mets have underperformed in each of the past two seasons, although injuries and roster construction missteps by a pair of different front-office regimes have obviously contributed to the team's consecutive playoff misses. The 2019 season proved to be particularly tumultuous, as the team got out to an awful start and found itself 10 games under .500 at the time of the All-Star break. A torrid run to open the second half thrust the Mets back into the Wild Card mix, however, and although a Cinderella second half didn't prove to be in the cards, the Mets improbably finished the season ten games above the .500 mark — good for third place in the division.
Along the way, however, there was no shortage of discord. Stories about Noah Syndergaard's preference to pitch to Tomas Nido leaked out into the public eye, while Callaway made numerous conflicting statements about usage restrictions on embattled closer Edwin Diaz. Callaway himself came into a particularly negative spotlight for cursing out a reporter in the clubhouse and subsequently refusing to apologize for his actions the next day — only to then seemingly be forced into doing so by the organization a short time later. Former Mets left-hander Jason Vargas had to be physically restrained during that particular altercation, and the entire incident obviously did not sit well with Mets' higher-ups.
Of course, things aren't always as they seem in the public eye, either. The New York Post's Mike Puma reports, for instance, that Callaway's early insistence on saving Diaz for the ninth inning and refusing to use him for more than three outs was a "direct order" from COO Jeff Wilpon. But, Puma also details some player feelings on Callaway's communication skills and his lack of hands-on instruction with the pitching staff (despite a half decade building a reputation as one of the game's better pitching coaches in Cleveland).
Regardless of one's thoughts on Callaway and whether he deserved to stay or go, it's become increasingly difficult to ignore the near-constant state of turmoil surrounding the Mets as an organization in recent years. From myriad reports about the Wilpon family's habitual involvement in nearly every aspect of the club (e.g. Diaz's usage) to the repeated vague and conflicting medical updates provided under former manager Terry Collins, to the aforementioned Vargas debacle this past summer, a general sense of chaos seems to permeate the organization each year. While one could argue that a strong, veteran voice is needed to command the respect of both the clubhouse and ownership, it's also fair to wonder whether some seasoned managers would prefer not to be caught up with the drama.