Right-hander Jake Odorizzi will accept a qualifying offer from the Twins, reports Ken Rosenthal of The Athletic (via Twitter). He'll now be signed for the 2020 season at a rate of $17.8MM.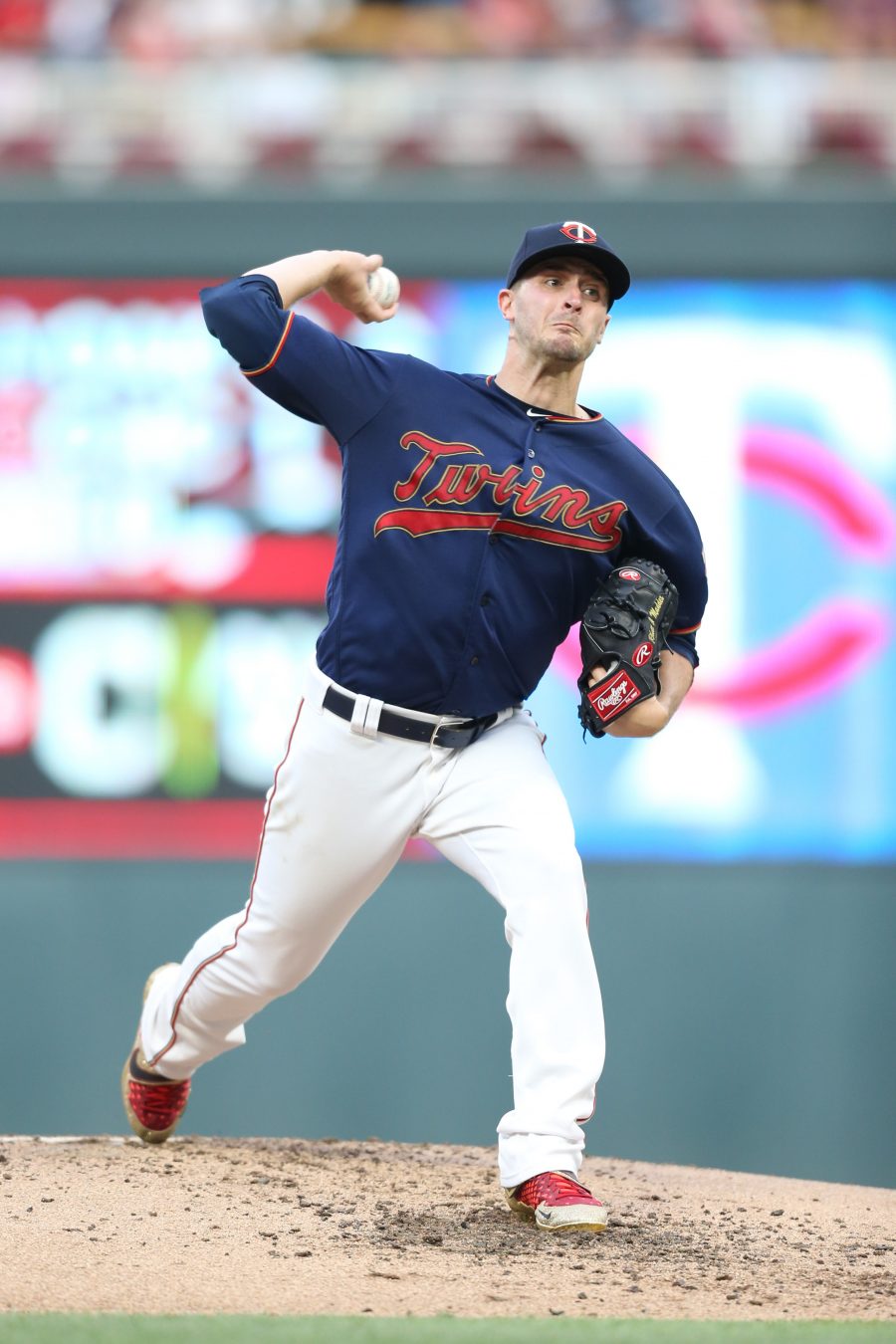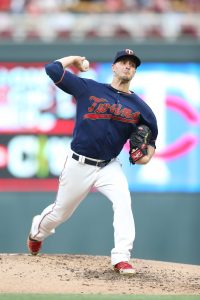 It's a bit of a surprise move but likely a welcome development for a Twins club that previously stood to see 80 percent of its starting rotation hit free agency. Odorizzi, Kyle Gibson, Michael Pineda and Martin Perez (whose $7.5MM club option was bought out) were all slated to hit the open market.
Instead, the 29-year-old Odorizzi will return on a one-year deal at a strong annual rate with an eye toward testing the market in earnest next season when he wont't have a qualifying offer attached to his name. The collective bargaining agreement stipulates that a player can only receive one qualifying offer in his career, so Odorizzi won't cost any teams any draft or international forfeitures when he hits free agency again next winter.
The 2019 season proved to be either a rebound or a breakout for Odorizzi, depending on how one views it. He looked like a pitcher on the rise from 2014-16 with the Rays before posting a pair of solid but unremarkable seasons with Tampa Bay and Minnesota in 2017 and 2018, respectively.
Last winter, Odorizzi embarked on a new offseason training regimen with a focus on biomechaics and did similar work with newly hired Twins pitching coach during Spring Training, which led to an uptick in velocity and career-best marks in terms of K/9, overall strikeout percentage and swinging-strike rate. The results spoke for themselves, as Odorizzi turned in 159 innings of 3.51 ERA ball with 10.1 K/9 (a 27.1 percent overall strikeout rate), 3.0 BB/9, 0.91 HR/9 and a 35 percent ground-ball rate.
While most pegged Odorizzi as a candidate to secure a multi-year pact in free agency — he landed 10th on our ranking of the Top 50 free agents — he and his representatives at Excel Sports Management clearly weren't enthused by their early talks with teams throughout the league. Once a player receives a qualifying offer, he has up to 10 days to accept or reject it, and he's free to explore the open market during that time. Odorizzi's decision largely came down to the wire, and he'll now have another year to further build his case. If he can repeat his 2019 success next season and return to the open market in advance of his age-31 campaign, he'll presumably fare quite well in free agency. Of course, as is always the case, he now runs the risk of damaging his stock with a poor performance or a notable injury.
For the Twins, Odorizzi's return adds a notable salary to the books, but that's of little concern given the enormous amount of payroll space the club has available. Even with Odorizzi back at $17.8MM, the Twins have a total of just $48.9MM in guaranteed contracts on the books, plus another $40.8MM worth of projected arbitration salaries. (That number could drop to $33.1MM if C.J. Cron is non-tendered.) That puts the Twins in the $82-89MM range, depending on Cron's fate. Even after accounting for pre-arbitration players to round out the roster, Minnesota checks in under $100MM and vastly below the organization's club-record payroll of $130MM from the 2018 season.
That's good news for the Twins given the club's need to address the rest of the rotation. While in-house candidates like Randy Dobnak, Devin Smeltzer, Brusdar Graterol and, eventually, prospect Jordan Balazovic all present intriguing 2020 options, the Twins still need to add at least one more proven arm — if not two proven arms to the mix. President of baseball operations Derek Falvey and GM Thad Levine have been candid about the team's plan to pursue "impact" starting pitching, making that remaining payroll capacity all the more pivotal. For now, however, Minnesota surely feels better about its rotation outlook, knowing that one major piece of the puzzle was filled in less than two weeks into the offseason.