2:00pm: The Brewers have formally announced the deal. They'll also receive a player to be named later or cash from the Padres, per a team press release.
9:57am: The Padres and Brewers have broken open a quiet trade market with an interesting swap of young big leaguers. Outfielder Trent Grisham and righty Zach Davies are heading to San Diego, with second baseman Luis Urias and southpaw Eric Lauer going to Milwaukee in exchange.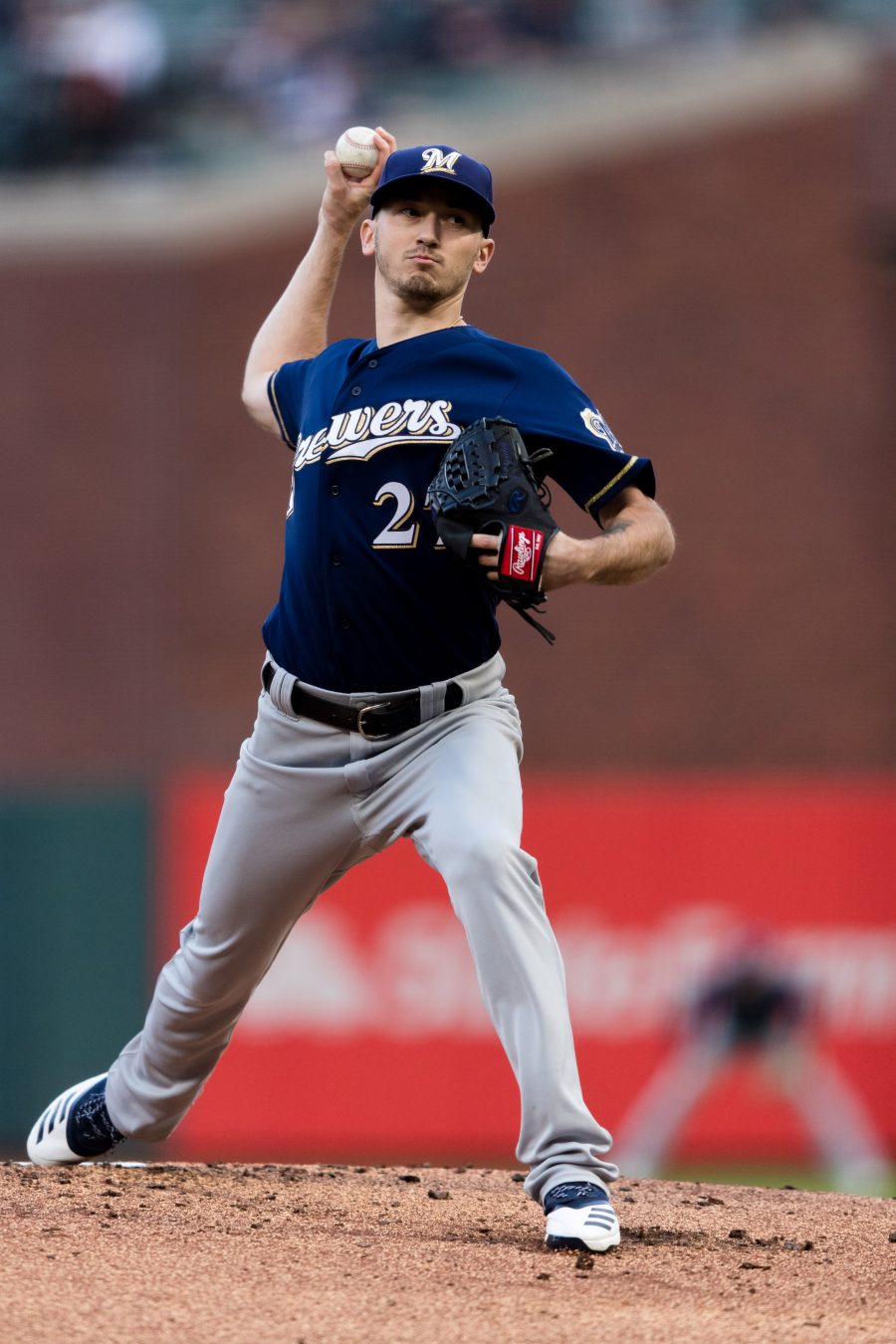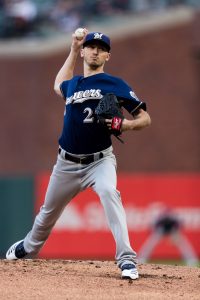 This is a rare need-for-need, value-for-value trade. For the Friars, Grisham could pair with Manuel Margot in center field and ultimately move to a corner spot when top prospect Taylor Trammell is ready. Both he and Urias have debuted but not yet accrued a full season of MLB service. Meanwhile, Davies will represent a sturdy rotation piece. He's projected to earn $5.0MM in his second-to-last season of team control.
On the other side, the Brewers now appear to have a double-play partner for Keston Hiura. Indications are that the club will utilize Urias at shortstop. Whether there's still room for Orlando Arcia remains to be seen. The 24-year-old Lauer could deliver solid innings for years to come. While he's not as established as Davies, the southpaw has shown well early in his career and remains under control through the 2024 season.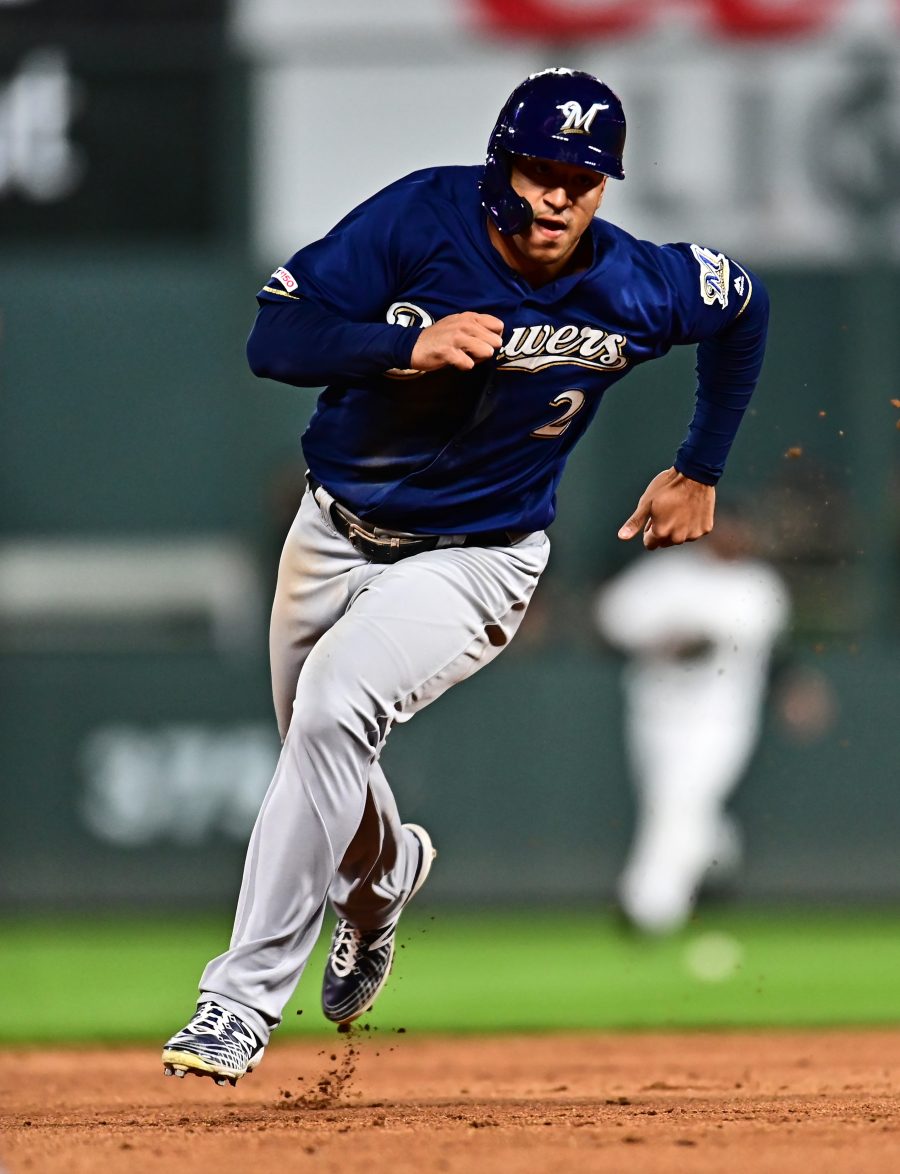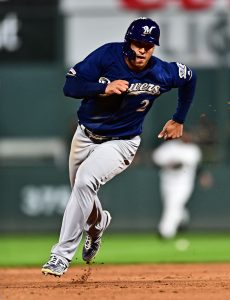 For the most part, 2019 was a bit of a dream season for Grisham. The former first-rounder finally turned the corner at the plate, raking in the upper minors (.300/.407/.603) to earn his way up to the majors.
Grisham ended up seeing significant time in the big leagues for the postseason-qualifying Brewers. He wasn't exactly an instant star, but turned in a palatable .231/.328/.410 slash in 183 plate appearances while contributing highly graded defense. Unfortunately, the season ended on a sour note, as Grisham committed a costly error that cemented the Brewers' Wild Card meltdown.
It feels funny to treat Davies as a secondary piece in this deal; that's certainly not the case. Still just 26 years of age, he spun 159 2/3 innings of 3.55 ERA ball last year. True, Davies wasn't exposed often to lineups for a third time. And there's probably some good fortune embedded in those results. Davies will never be much of a strikeout pitcher, with a career K rate of 6.4 per nine. But he has proven over the years that he can produce good results despite his limitations, with a 3.91 ERA in 614 1/3 career innings.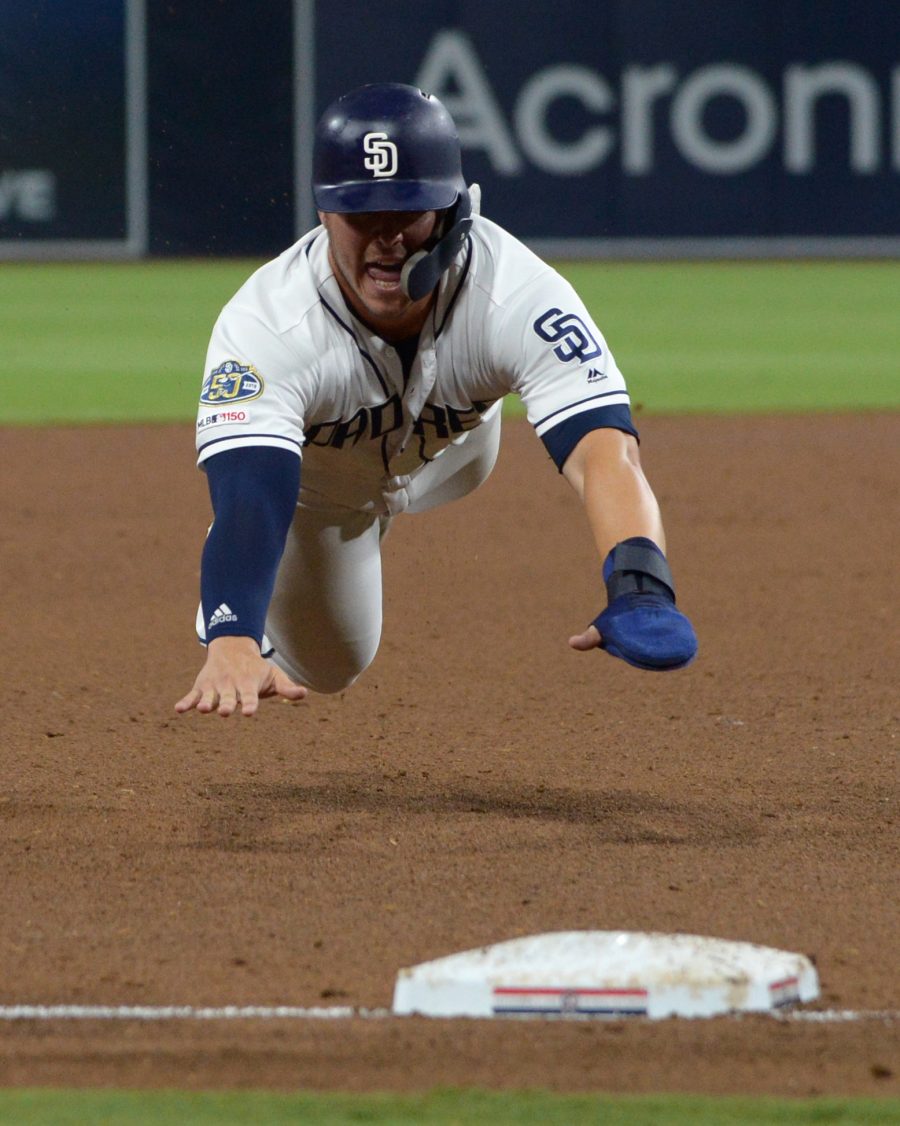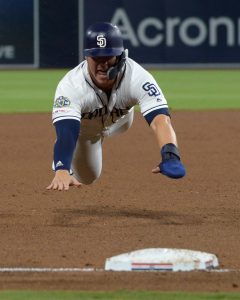 In Urias, the Brewers see a compelling young hitter that just hasn't quite found his footing in the majors. He's just 22 years of age and carries a .305/.403/.511 slash over 887 Triple-A plate appearances. Urias has succeeded largely with his strong plate discipline (108 walks, 172 strikeouts) and excellent bat-to-ball skills. But there's a bit of pop in the bat as well, as he has 28 long balls during his time at the highest level of the minors.
That said, there are some questions — there's a reason that Urias has spent so much time at Triple-A while some other Padres players have breezed through and never returned. The initial MLB returns were tepid. Urias owns a .221/.318/.331 batting line in 302 plate appearances in the bigs. It seems reasonable to suppose he'll improve upon that, but to what extent remains to be seen.
There are also some questions whether Urias can handle the shortstop position with sufficient aplomb at the game's highest level. He spent the majority of his time in the minors at second base and has graded better there than at short in his limited MLB time at both spots. But the Brew Crew has been willing to rely upon its infield placement to help cover up any range issues.
It'd be easy to lose sight of Lauer here, but he's a notable asset in his own right. The former first-rounder has thrown 261 2/3 MLB innings over the past two seasons, working to a cumulative 4.40 ERA. Nothing jumps off the page about him — 8.2 K/9, 3.3 BB/9, 38.9% groundball rate, 1.20 HR/9 — but he could bring steady innings at a cheap rate. The Brewers will likely plan to utilize Lauer in a somewhat flexible role to maximize his utility, as they have other hurlers that might not quite warrant traditional starter usage.
Jon Morosi of MLB.com (Twitter link) broke the deal, with Jeff Passan of ESPN.com (via Twitter) and Ken Rosenthal of The Athletic (Twitter link) adding key details.
Photos courtesy of USA Today Sports.