FRIDAY: The signing is now official, per an announcement from the Angels.
WEDNESDAY: Yet another superstar free agent has come off the board in what has turned into the fastest-moving offseason in recent memory. The Angels reached a seven-year, $245MM agreement with free-agent third baseman Anthony Rendon on Wednesday, Jon Heyman of MLB Network reports. The deal includes a full no-trade clause, but there are no opt-outs, per Bob Nightengale of USA Today. The contract doesn't include any deferrals, according to Jesse Dougherty of the Washington Post, but Joel Sherman of the New York Post adds that it's "slightly" backloaded. The value checks in just above the seven-year, $235MM prediction MLBTR made for Rendon entering the offseason.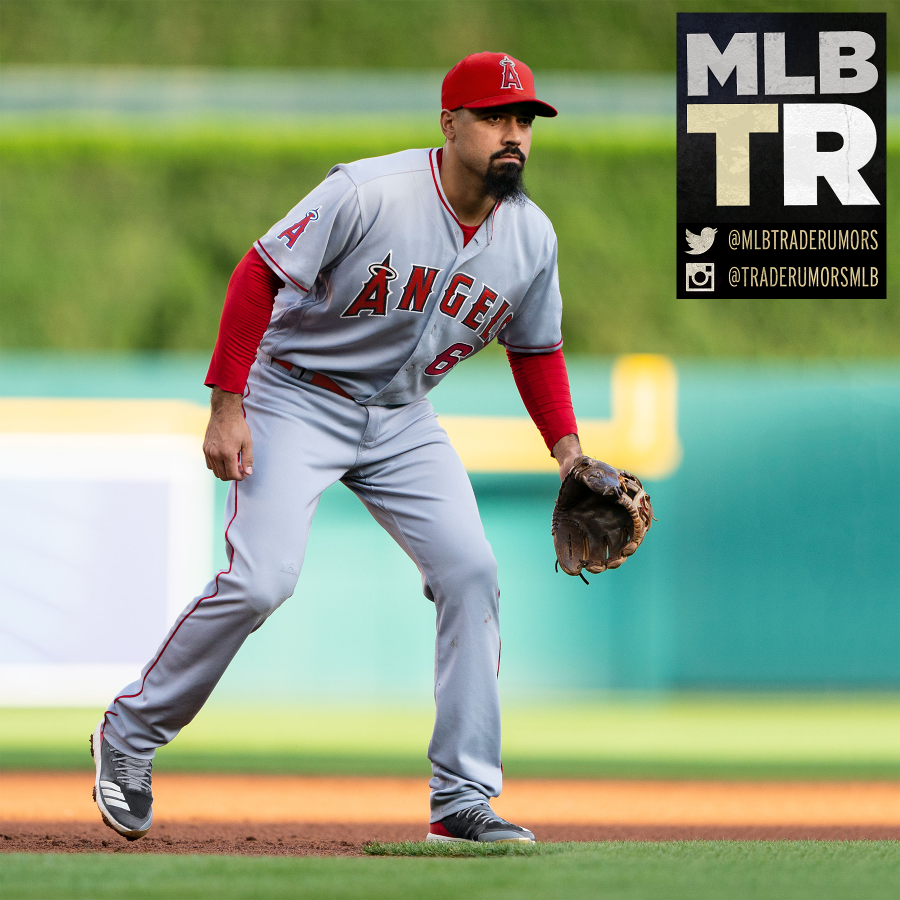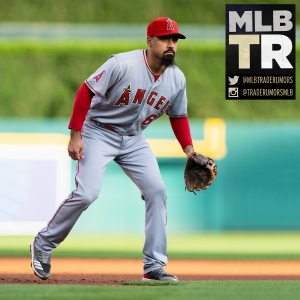 Rendon's the third Scott Boras client to land a $200MM-plus contract this week. He, Gerrit Cole ($324MM) and Stephen Strasburg ($245MM) will combine for a jaw-dropping $814MM in guarantees. Rendon's now leaving Strasburg and the Nationals, with whom he won a World Series in 2019. Despite the Nationals' deep pockets, though, owner Mark Lerner expressed doubt last week about the team's chances of re-signing both of its marquee free agents. Once Strasburg re-signed, the likelihood was that Rendon would leave.
Other teams, including the Dodgers and Rangers, aggressively pursued Rendon over the past few days. However, he has chosen to team with the game's foremost player, Angels center fielder Mike Trout, to make up one of the premier tandems in baseball. At $35MM per season, the soon-to-be 30-year-old Rendon is now second only to Trout in average annual value for position players.
Rendon earned his enormous payday – one that outdoes the seven-year, $234MM extension Rockies third baseman Nolan Arenado signed last winter – with a superb tenure in Washington. The 2011 sixth overall pick debuted two years later and proceeded to post four seasons with upward of 6.0 fWAR as a member of the Nationals. Somehow, though, he didn't earn an All-Star nod until 2019. That will go down as his best and most memorable Nats campaign, as he slashed a remarkable .319/.412/.598 with a personal-high 34 home runs and a career-best 7.0 fWAR during the regular season. Rendon carried his excellence into the postseason, where he was an integral part of the team's improbable run to a championship. On the game's biggest stage, Rendon logged a 1.003 OPS with three homers. His Game 7 World Series HR against the Astros woke up the Nationals in the seventh inning, helping lead to a title-winning comeback.

As was the case when outfielder Bryce Harper left D.C. to accept the Phillies' mega-offer last winter, Rendon's departure no doubt stings for the Nationals. If it's any consolation to the club, though, it will receive some compensation for his exit because it issued him a qualifying offer after the season. The Nats will collect a 2020 draft pick between Competitive Balance Round B and Round 3. They now figure to turn their attention toward replacing Rendon at third base, where they've been connected to Josh Donaldson – now the No. 1 free agent left in an ever-shrinking marketplace. They'll have plenty of competition in that regard, though, with various reports linking the Rangers, Dodgers, Phillies, Twins and Braves to Donaldson.
The Angels, meanwhile, will surrender their second-highest pick next year and lose $500K of their international bonus pool for adding Rendon. But that's a small price to pay for the Halos, a team desperately seeking a return to the playoffs after five straight failed seasons. Owner Arte Moreno and general manager Billy Eppler entered the offseason looking to make an enormous splash, evidenced previously by their interest in Cole, Strasburg, Donaldson and now-Phillie Zack Wheeler, and they pulled it off by reeling in Rendon.
With Rendon, Trout, shortstop Andrelton Simmons, second baseman David Fletcher, left fielder Justin Upton and designated hitter/right-hander Shohei Ohtani making up the majority of their lineup, the Angels have a strong core of hitters in place. However, there remain obvious need areas on the club, including in its rotation (which should benefit from Ohtani's return from Tommy John surgery and the acquisition of Dylan Bundy) and at catcher.
The Angels still seem poised to patch both of those holes, as Jon Morosi of MLB.com reports (Twitter links) that they remain focused on finding "significant" starting help and adding a new backstop. Even with Rendon's salary factored in, the Angels appear to have the money to pick up at least one more high-end contributor and stay under the $208MM luxury-tax line in 2020, with Jason Martinez of Roster Resource estimating their current CBT payroll at $177MM-plus.