DECEMBER 17: The deal is now official.
Zach Buchanan of The Athletic reports further details on the contract structure (Twitter links). Bumgarner will earn just $6MM in 2020 before receiving successive salaries of $19MM, $23MM, $23MM, and $14MM. In each of the middle three campaigns, $5MM is deferred without interest. That money will be paid out in 2025-27.
DECEMBER 15: The Diamondbacks are closing in on a five-year deal that will bring free agent left-hander Madison Bumgarner to Arizona, reports ESPN's Jeff Passan. The deal comes with an $85MM guarantee, according to Jon Heyman of MLB Network, with The Athletic's Ken Rosenthal adding that $15MM of that total will come in the form of deferred payments. Per Nick Piecoro of the Arizona Republic, the deal also includes a limited no-trade clause that allows Bumgarner to block trades to five teams.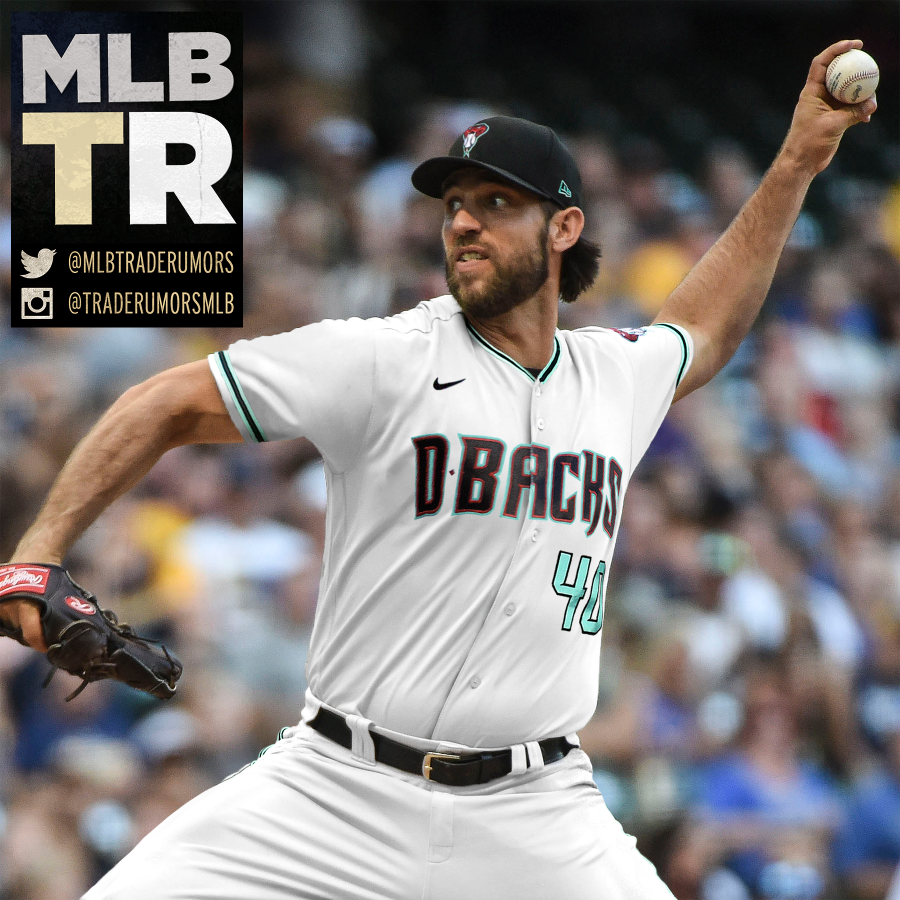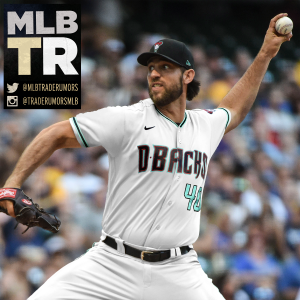 It's a somewhat surprising conclusion to Bumgarner's first trip through free agency; while the 30-year-old had garnered well-documented interest from big-market teams like the Dodgers and Braves, the Diamondbacks were given relatively little attention as one of the teams pursuing the lefty. However, it seems that this match may have been motivated in part by the player's interest in a team: Andrew Baggarly of The Athletic speculates that Bumgarner may have had larger offers on the table, but the geographic attraction of Arizona placed the Diamondbacks atop his list. In adding Bumgarner for $85MM, the Diamondbacks have handed out the second-largest contract in franchise history, behind only the mega-deal that brought Zack Greinke to the D-Backs prior to 2015.
And the price tag may look a bit low for Bumgarner, who was said to have his sights set on a nine-figure contract this winter. That seemed increasingly likely once the Phillies doled out $118MM to Zack Wheeler. Bumgarner is less than a year older than Wheeler and owns an undeniably stronger track record — interestingly, Bumgarner already had two championship rings by the time Wheeler made his MLB debut — but the disparity is indicative of teams' belief in Wheeler's projection, whereas Bumgarner's best days could already be behind him. MLBTR had predicted that MadBum would end up with a four-year, $72MM deal. The actual contract adds another guaranteed season at a lesser rate of pay.
It may be that Bumgarner could have topped $100MM had he signed elsewhere. His reps gave other organizations the sense there there were multiple offers at that level, per Bob Nightengale of USA Today (via Twitter). Bumgarner evidently preferred to land in Arizona.
The Diamondbacks are clearly optimistic about Bumgarner's future. While his numbers have certainly dipped noticeably from his stellar 2011-2016 span, Bumgarner is still a solid, reliable starter who has churned out 200-plus innings on a yearly basis. In 2019, his 3.90 ERA was the worst mark he's posted in his career, but his strikeout rate reached its highest point since 2016. His home/road splits have been a noteworthy point of contention for those debating his value; having spent his entire career in the pitcher-friendly confines of Oracle Park, it's fair to question how well he would fare in a different ballpark. With just a 35.8% groundball rate and a hard-hit rate that ranks in only the 10th percentile, skeptics may project an uptick in home runs outside of San Francisco.
Of course, we can't discuss Madison Bumgarner without chronicling his legendary postseason ledger: during the heyday of the Giants' early-2010s dynasty, MadBum tossed 102 1/3 innings of 2.11-ERA ball in October, including a 2014 run in which he shouldered the San Francisco pitching staff and worked 21 innings in the World Series alone.
With Bumgarner departing San Francisco after turning down the qualifying offer, the Giants will acquire a complementary draft choice in the 2020 draft, which adds to a healthy stable of picks that includes compensation received for Will Smith's departure. The Diamondbacks, meanwhile, will surrender their third-highest draft pick as an additional cost for signing Bumgarner.
Much to the dismay of the San Francisco faithful, Bumgarner will remain the NL West, where he'll face his former club several times every year. If it's any consolation, Bumgarner won't be donning Dodger blue when he makes his return. Still, the $17MM AAV that Bumgarner will earn over the next five years is certainly affordable and calls into question just how hard the Giants pushed to retain Bumgarner, even at a reasonable price. Giants fans can certainly be forgiven if there's frustration that a franchise icon won't spend his entire career with the team that drafted him.
Additionally, it's possible that adding Bumgarner might afford the D-Backs greater freedom to explore trading lefty Robbie Ray, who has by now grown tired of hearing his name rumored in trades. He's expected to earn just about $11MM in 2020, and with the Bumgarner signing representing another top-flight pitching option flying off the market, there's a chance that pitcher-needy contenders, growing anxious at the shrinking supply of starters, could be more willing to pony up a shiny return for Ray. Even without Ray, the D-Backs' starting rotation looks like a point of strength: Bumgarner will join rookie standout Zac Gallen, Luke Weaver, Mike Leake, and Merrill Kelly in the projected opening day rotation. Jon Duplantier and Corbin Martin, acquired in the deal that sent Greinke to Houston, loom as other options to contend for starts.