Padres second baseman Ian Kinsler has announced his retirement, as Ken Rosenthal of The Athletic reports (via Twitter; full article via subscription link). He'll move into the San Diego front office as an adviser.
Precisely what will happen to the $4.25MM Kinsler is owed under the contract he inked last winter remains to be seen. That will be subject to negotiations between the team and its now-former player.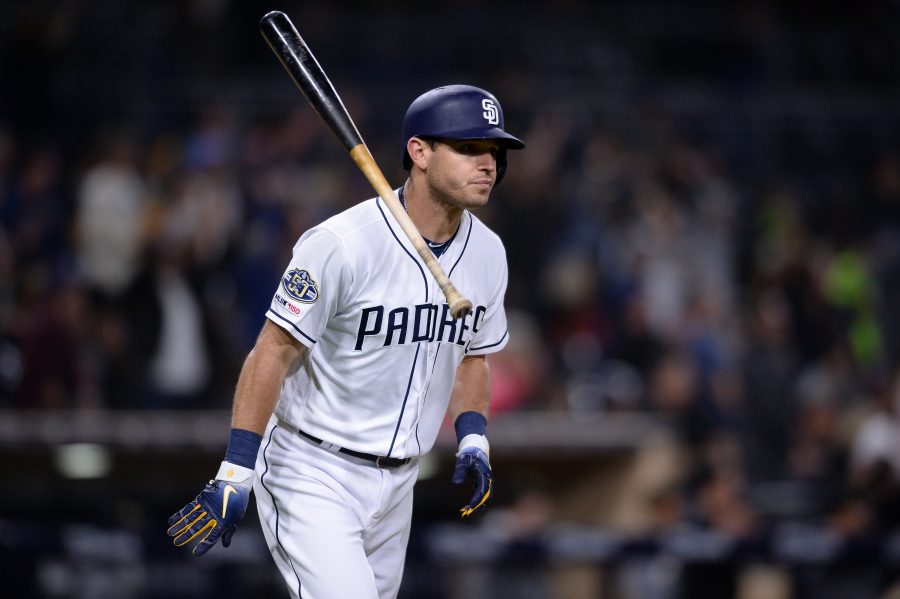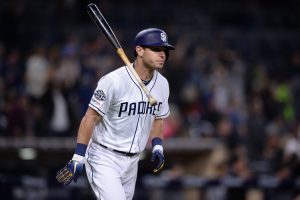 Kinsler, 37, says he simply decided it was "time to move on." He wraps up a 14-year career with borderline Hall-of-Fame credentials. He tallied a hefty 57.2 rWAR in his career, tied for 140th among all MLB players, and logged overall statistics that put him ahead of some Hall-worthy second baggers. Now begins a five-year waiting period to see whether Kinsler will gain traction among voters.
Though it seems unlikely he'll command a plaque in Cooperstown, Kinsler turned in an undeniably outstanding career — all the more impressive considering he was a 17th-round draft pick. He was a perennially above-average hitter who excelled in the field and on the basepaths. Kinsler finishes things up just one hit shy of the 2k barrier. Over 8,299 trips to the plate in the majors, he slashed .269/.337/.440 with 257 home runs and 243 stolen bases.
Kinsler will be remembered most for his eight-year run with the Rangers. While that tenure ended with some acrimony when Kinsler was dealt to the Tigers, he thanked the organization in his comments to Rosenthal. Kinsler ended up having a productive, four-year stint in Detroit before rounding out his career with brief stops with the Angels, Red Sox, and Friars. Kinsler picked up a ring with the 2018 Red Sox.
Of more immediate concern is the impact on the Padres roster. Kinsler wasn't clogging up a ton of payroll space but would've occupied an active roster spot and commanded a decent amount of playing time. Now, the path is cleared all the more for recently acquired second baseman Jurickson Profar, who'll presumably be supplemented by Greg Garcia at second. The Friars have an additional slot and some added financial flexibility to work with in structuring their preferred alignment.
Kinsler hadn't been in the form he or the team hoped when he signed on this time last year. He managed only a .217/.278/.368 batting line in 281 plate appearances before his season was cut short owing to a herniated cervical disk. Kinsler says that malady also influenced his decision to call it quits. Though he wasn't able to play to his typical standard or log his 2,000th hit in 2019, Kinsler did make his first and only appearance on the MLB mound, turning in a scoreless frame.
It seems that Kinsler is already preparing for the next chapter in his personal and professional life. MLBTR congratulates him on an outstanding career and extends its best wishes for the future.
Photo courtesy of USA Today Sports Images.