2:10pm: Both teams have announced the deal, which is now official. The Indians have designated infielder Mike Freeman for assignment in order to clear a spot on the 40-man roster.
11:07 am: The Rangers have acquired right-hander Corey Kluber from the Indians, reports Ken Rosenthal of the Athletic (via Twitter). The deal is agreed to, pending physicals of the players involved, per Jon Heyman of MLB Network (via Twitter). In return, Indians will receive right-handed reliever Emmanuel Clase and outfielder Delino DeShields, Jr. (Twitter links via Rosenthal and Levi Weaver of The Athletic). Texas will assume the entirety of Kluber's $17.5MM obligation, according to Evan Grant of the Dallas Morning News (via Twitter), though the Rangers will also receive $500K in cash considerations to cover half of the $1MM assignment bonus owed to Kluber.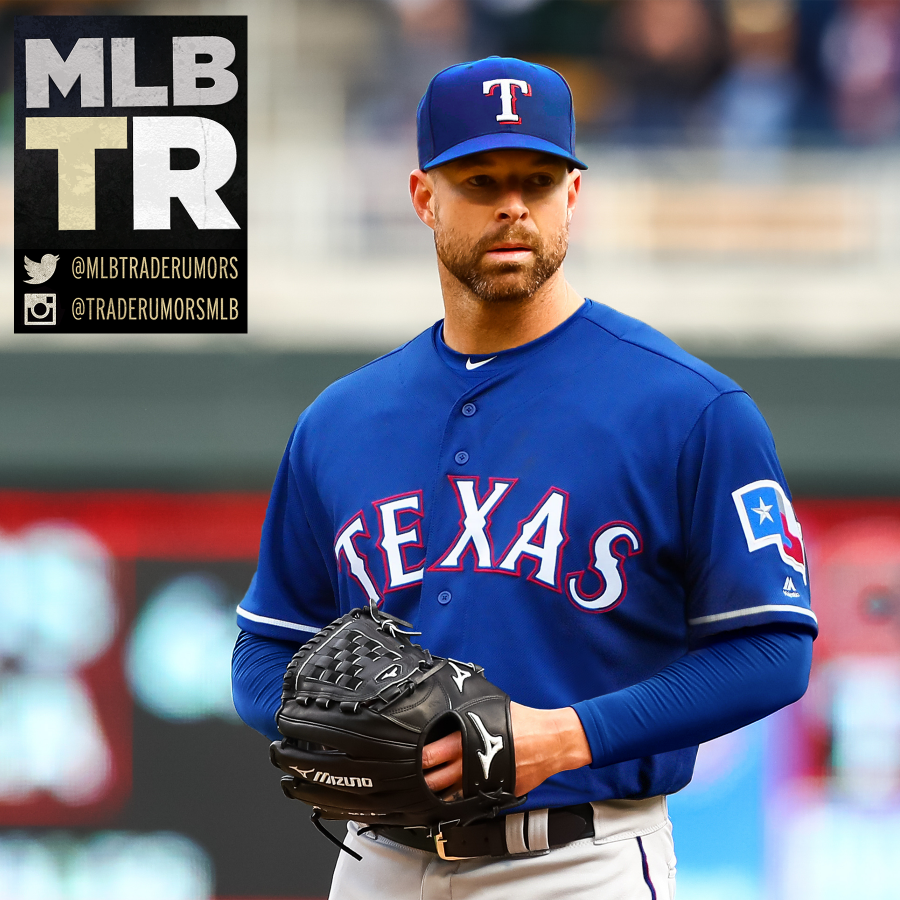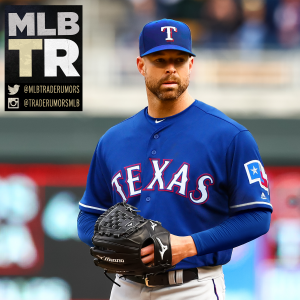 A fractured forearm and an oblique strain combined to limit Kluber to just seven underwhelming starts in 2019, but he was one of the sport's true aces over the preceding half-decade. From 2014-18, Kluber averaged over 200 innings per season with a 2.85 ERA and a nearly-identical 2.84 FIP. Among qualified starters, only Clayton Kershaw, Jacob deGrom and Max Scherzer bested that ERA, while only Chris Sale, Kershaw and Scherzer topped Kluber's combination of strikeouts (28.5%) and walks (5.2%). Kluber was twice rewarded for his dominance with the AL Cy Young Award in 2014 and 2017.
Of course, it's anyone's guess whether the 33-year-old Kluber will recapture that level of dominance. Kluber's initial injury was certainly fluky, as he was struck by a 102 MPH line drive off the bat of Miami's Brian Anderson. Prior to the injury, though, he hadn't quite resembled his previous self. Kluber's strikeout rate was down to just 22.6% in 2019, while his walk rate spiked to 8.9%. His fastball velocity, per Brooks Baseball, sat at a career-low 92.43 MPH, although pitchers tend to pick up velocity as they distance themselves from spring training, a luxury Kluber was never afforded. Kluber's velocity has trended down consistently in recent years, though, and he now sits about two ticks slower than he did at his 2014 peak.
Kluber will make $17.5MM next season, and he is under control through 2021 via an $18MM team option (or a $1MM buyout). As Rosenthal notes (via Twitter), Kluber will receive a $1MM assignment bonus once the trade is finalized.
This move continues an offseason trend for the Rangers, who have strengthened their starting rotation considerably. Kluber joins Kyle Gibson and Jordan Lyles (both of whom were brought in via free agency) to complement the strong duo of Lance Lynn and Mike Minor. Having missed out on their top free agent target, Anthony Rendon, the Rangers were reportedly pivoting to the trade market to address gaps on the roster.
Clase was among a handful of Rangers generating interest league-wide. The 21-year-old made his MLB debut in 2019 and turned in 23.1 innings of 2.31 ERA ball. A fastball-slider reliever, Clase averaged an astounding 99.44 MPH on his heater, topping out at 102.02 MPH. He didn't generate as many strikeouts in his brief MLB time (22.3%) as one may expect given that velocity, but he did induce ground balls on upwards of 60% of balls in play against him. He's also thrown a high volume of strikes the past few seasons, culminating in a 6.4% walk rate at the highest level. He comes with six seasons of team control and figures to profile as a long-term bullpen asset for manager Terry Francona.
DeShields, meanwhile, may be the more recognizable name in the return, even if he's likely the secondary piece from Cleveland's perspective. The 27-year-old got the lion's share of playing time in center field for Texas last season, although longstanding offensive woes continued to plague him. Over 408 plate appearances, he slashed just .249/.325/.347 (72 wRC+). That is right in line with his career output at the dish across five seasons in Arlington.
To DeShields' credit, he has been one of the game's best baserunners since making his MLB debut. The former Rule V pick has also drastically improved defensively. After getting off to a shaky start in 2016, the speedster has rated as a quality center fielder over the past three seasons. Per Statcast, DeShields has combined to be worth 29 outs above average since the start of 2017. His 12 outs above average last season placed him in the 95th percentile of MLB outfielders.
DeShields comes with two additional seasons of arbitration control. He's projected for an eminently-affordable $2.4MM this offseason, of no small import to a Cleveland organization that has bandied about its most expensive players in trade. Indeed, today's deal was certainly motivated by some desire on the Indians' part to clear money from their books. Cleveland now projects for just under $91MM in 2020 payroll, per Roster Resource.
It will be fascinating to see if this move serves as a precursor to further sell-offs in Cleveland. Francisco Lindor has already been bounced around in trade rumors. He would no doubt be a prize of a rival's offseason if they were able to pry him away. On the other hand, subtracting Kluber's salary could alleviate any pressure the Indians feel to move Lindor and his projected $16.7MM arbitration salary. Today's move to bring in two MLB-ready pieces at least suggests Cleveland hopes to make another run at a winnable AL Central in 2020.