Dec. 6: The Rangers have announced the deal. Their 40-man roster is up to 39 players.
Dec. 5: The official price tag is $28MM in guaranteed money over three years, MLB Network's Jon Heyman reports (Twitter links) with $3MM more available to Gibson in incentives.  The front-loaded deal will pay Gibson $11MM in 2020, $10MM in 2021, and $7MM in 2022.
Nov. 27: The Rangers are poised to make their first big addition of the winter, as they've reportedly agreed to a three-year, $30MM pact with free-agent right-hander Kyle Gibson. The agreement is pending completion of a physical. Gibson is a client of Rowley Sports Management.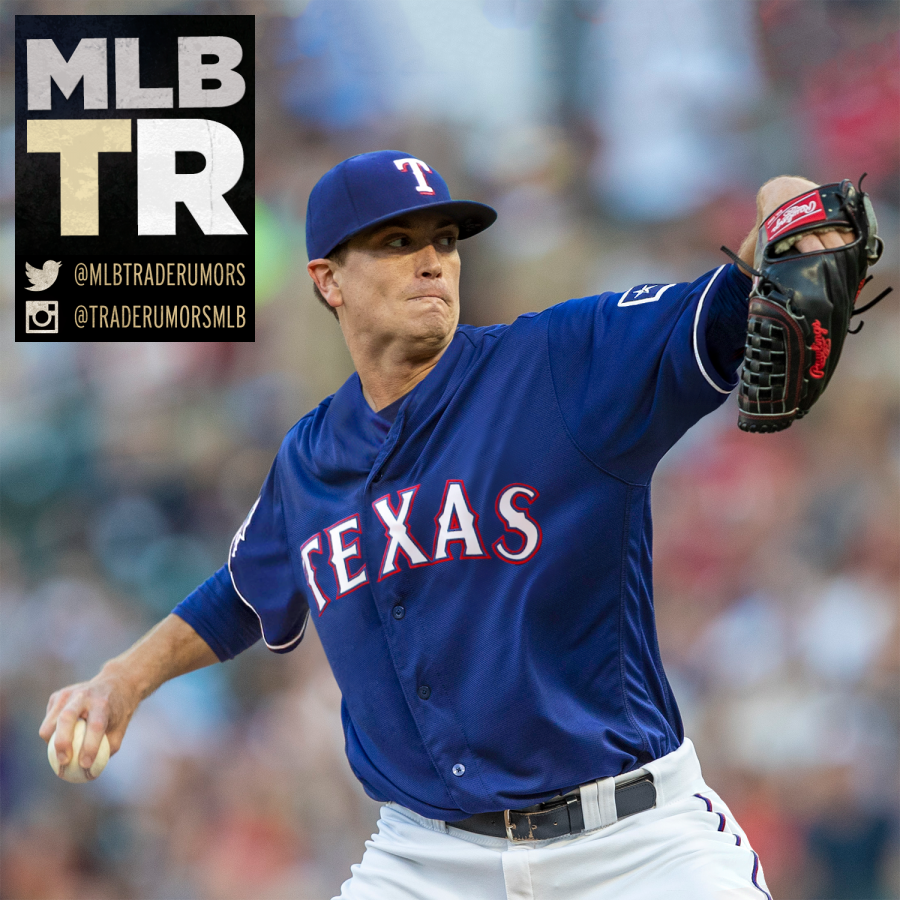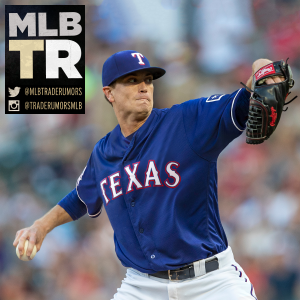 Assuming the physical checks out, the agreement represents an important early marker on the market for starters. There's a bevy of hurlers and quite a few teams working on matches at the outset of free agency. Gibson ranked 19th on MLBTR's list of the top fifty free agents.
The reported three-year, $30MM term hews closely to the model that the Texas organization has adopted with Mike Minor and Lance Lynn in recent offseasons: identify an upside starter and pay a slight premium in terms of years in order to lure him into the fold. The total outlay doesn't represent a large-scale risk for a team with the Rangers' payroll track record — particularly with a new stadium in the offing in 2020. That said, Gibson isn't exactly a sure bet to break out in the same manner as Minor and Lynn have in Arlington.
At 32 years of age, Gibson is older than many first-time free-agent pitchers — and not because he signed a contract extension that delayed his path to the open market. Injuries, most notably Tommy John surgery, delayed the former Mizzou star and first-round pick's path to the big leagues. He didn't dbut until he was on the cusp of his 26th birthday and didn't pitch a full season in the Majors until he was indeed 26.
Gibson showed real promise with a strong full season of work in 2015 before turning in matching 5.07 ERAs in both 2016 and 2017. He turned the corner in 2018, when he ran up a 3.62 ERA over 196 2/3 innings. His 2019 results are disappointing by comparison. After a late lull, he finished with a 4.84 ERA in 160 frames. Those results, it should be noted, can in some ways be attributed to recent health troubles — though none involving his arm. Rather, Gibson lost roughly 25 pounds last winter due to a bout of e-coli, and he was never fully able to put the weight back on and build up to full strength. Late in the season, he missed time due to further gastrointestinal issues when he diagnosed with ulcerative colitis.
All that said, it's worth drilling down beneath the surface-level numbers with Gibson even more so than with most free agents. The lanky 6'6″ righty struck out exactly one hitter for every inning he pitched and posted a career-high 13.1% swinging-strike rate in 2019, and he carried a characteristically strong 51.4% ground-ball rate.
Gibson has also taken a major step forward with his slider in recent seasons; what was already an above-average pitch for much of his career generated a career-best 26.7 percent swinging-strike rate over the past two years. Gibson's changeup, too, has been an outstanding offering at times and has generated a near-60 percent grounder rate dating back to Opening Day 2018. Combined with a fastball that has averaged 93.6 mph over the past two seasons, Gibson is armed with a quality three-pitch mix — even if his four-seamer isn'ta swing-and-miss offering at all.
The big question from a performance standpoint is the long ball. Gibson has always been a bit prone to coughing up dingers when hitters manage to put the ball in the air. Last year, he allowed home runs on 20.4 percent of the balls put in the air against him and served up an average of 1.29 big flies per nine innings pitched. He's also never had particularly strong command of the strike zone, evidenced by a career 3.2 BB/9 mark (identical to his season-long total in 2019).
At a minimum, it seems reasonable to hope that Gibson will settle in as a steady and durable back-of-the-rotation arm — just the sort of piece the Rangers so badly need. That outcome would make this investment something of an overpay, but it's also easy to see how better health could bring about a Minor/Lynn-esque breakout for Gibson and make his contract look like a similarly savvy bargain pickup for president of baseball operations Jon Daniels and his staff.
Jon Morosi of MLB.com reported that the two sides were closing in on a deal (Twitter links). Ken Rosenthal of The Athletic reported that a deal was in place (via Twitter). Jeff Passan of ESPN.com reported the contract terms (via Twitter).