Dec. 5: The Reds have formally announced the agreement and confirmed the reported contractual terms. Moustakas has agreed to a four-year, $64MM deal — the largest free-agent signing in Reds franchise history.
Bobby Nightengale Jr. of the Cincinnati Enquirer breaks down the yearly details: Moustakas will earn $12MM in 2020, $14MM in 2021, $16MM in 2022 and $18MM in 2023. There's also an unannounced club option for the 2024 season that is valued at $20MM and comes with a $4MM buyout.
Dec. 2: The Reds have agreed to a deal with free agent infielder Mike Moustakas, according to Jon Heyman of MLB Network (Twitter links). It's a four-year, $64MM pact for the Scott Boras client, according to reports from Heyman and Jeff Passan of ESPN.com (via Twitter).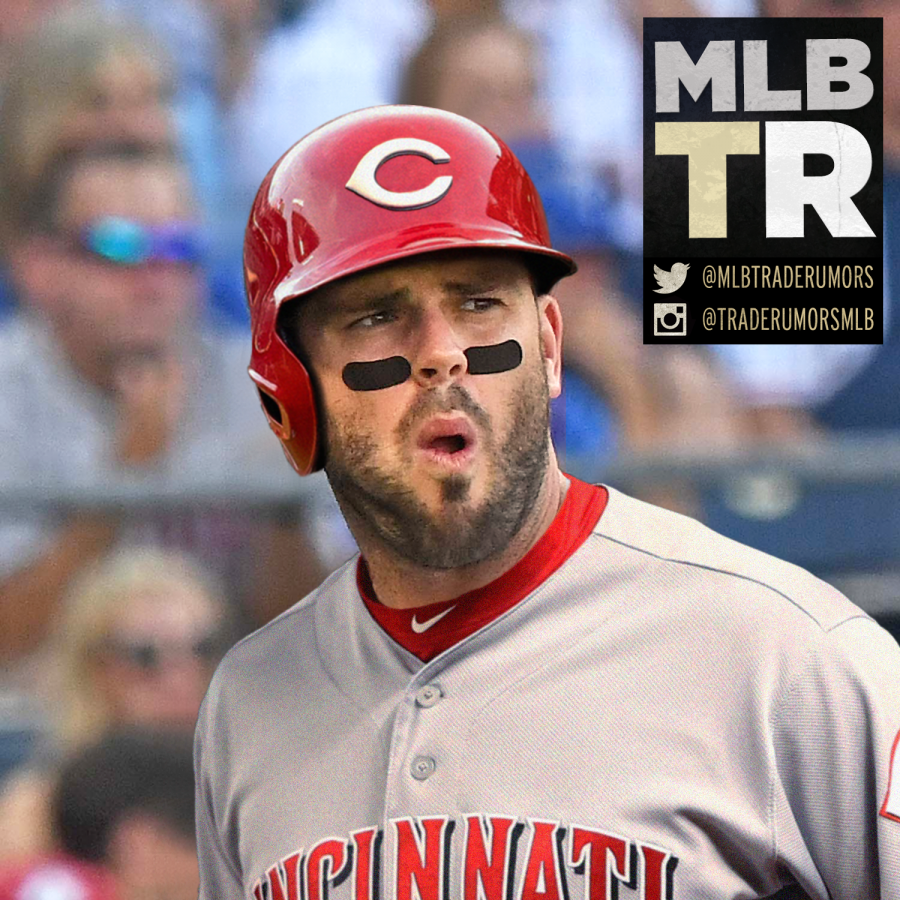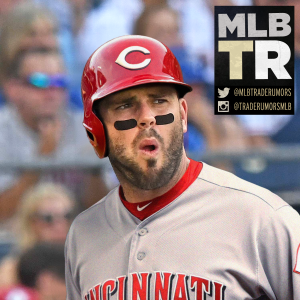 After two disappointing trips through the free agent process, it seems Moose has finally secured a long-awaited long-term agreement. His recently demonstrated ability to line up at second base was a game changer for the long-time third baseman. Moustakas now appears likely to pair up with Freddy Galvis to form a bit of an unlikely double-play combo in Cincinnati.
We predicted a five-year pact for Moustakas after the 2017 season, when he was a high-quality and still youthful third baseman. After he was forced into a pillow deal, we downgraded expectations to a two-year deal entering the 2018-19 winter. Moustakas again settled for a single-season guarantee from the Brewers. On the heels of another solid, but hardly otherworldly season, we doubled down on that two-year guess … only to see Moustakas absolutely smash expectations.
Having seen him up close over the past two seasons, the Reds clearly believe that Moustakas is not only capable of holding down the fort at second base, but doing so well and for some years to come. The corners are already locked up for the foreseeable future with Joey Votto and Eugenio Suarez.
And the Cincinnati front office is also going all-in on the bat of Moustakas. He has now twice exceeded thirty home runs and has topped the .200 mark in isolated power in each of the past four campaigns. The power is real, but so are the on-base struggles. Moustakas's .329 OBP from 2019 was a career high-water mark but barely topped the league average.
Over the course of his career, Moustakas has reached base at a marginal .310 clip. Can he sustain and even extend his relatively productive 2019 in the OBP arena? Moustakas did carry a personal-best 9.1% walk rate in 2019, though his swinging-strike rate also crept up to a new high-water mark (11.0%). He has never hit much for average, so continued commitment to drawing free passes may be the ticket.
Even at his best, Moustakas has never rated as a true star. He has topped 2.0 fWAR in each of the past three campaigns but hasn't gone past 3.0 since 2015. While bWAR put him at 3.2 wins above replacement in 2019, it took a dimmer view of his prior three seasons. And at this point, youth isn't really on Moose's side. But the Reds obviously feel that Moustakas will continue to be a steady producer and were willing to pay for his consistency. It stands to reason that other teams did as well, since the bidding pushed so far north.