11:00am: The Brewers have formally announced the trade.
"Omar has established himself as one of the best offensive catchers in the game," president of baseball operations David Stearns said in a press release. "We believe his bat will give us an impactful left-handed presence in our lineup."
9:20am: The Brewers look to have found their replacement for Yasmani Grandal, as they've reportedly struck a trade to acquire Omar Narvaez from the Mariners in exchange for minor league right-hander Adam Hill and a Competitive Balance draft pick. The Brewers' pick this year lands in Round B this year and is currently slotted in at No. 71 overall, although draft forfeitures for free agents who rejected qualifying offers could nudge that selection up a few spots.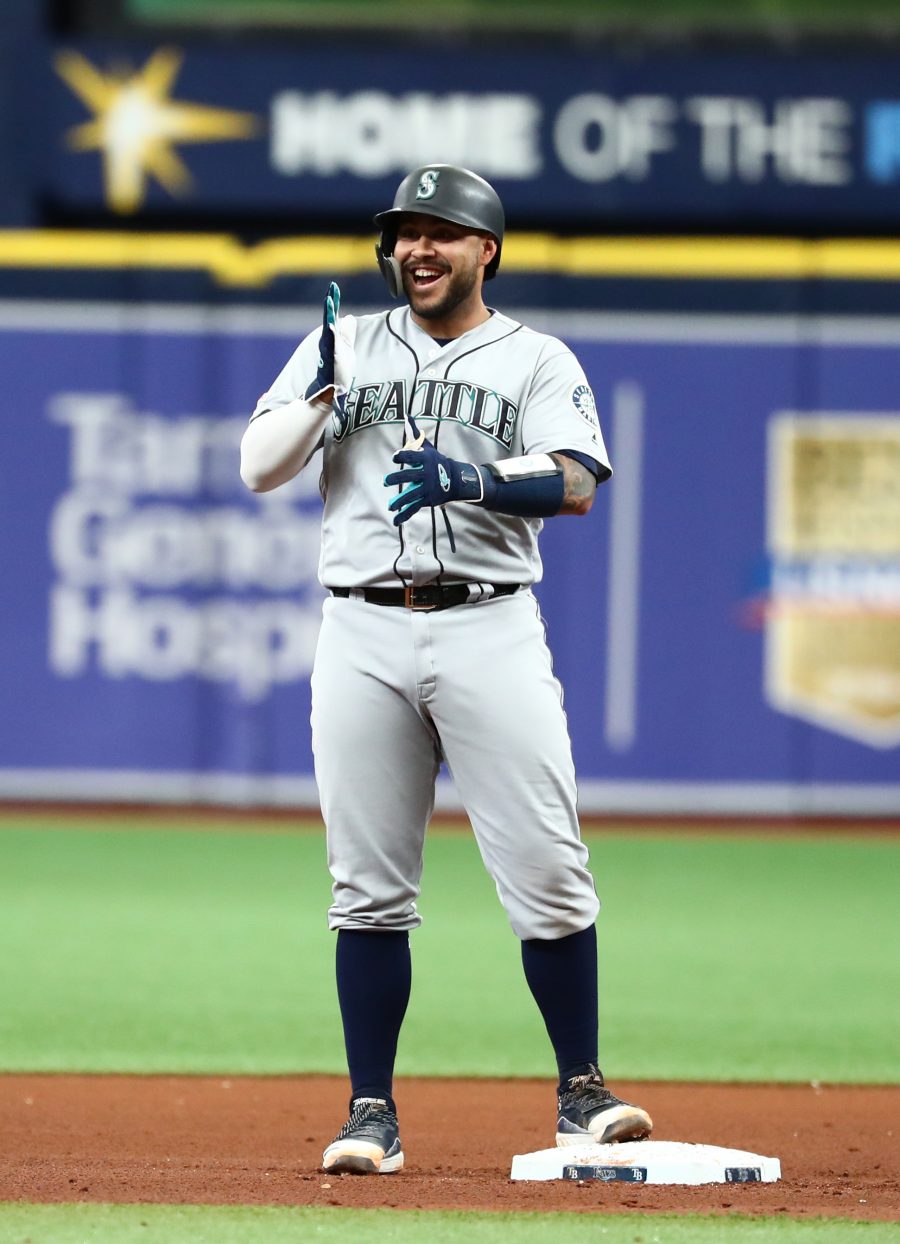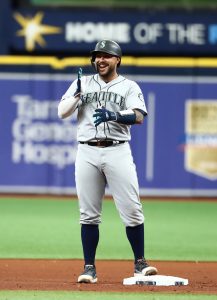 Narvaez is one of the few backstops in baseball that can come close to matching Grandal with the bat. And he'll cost a whole lot less, bringing three seasons of control that begin with a projected arbitration cost of just $2.9MM. That's not to say the Brewers won't miss the outgoing Grandal. He's a premium defender, especially in the pitch-framing department. Narvaez is considered a work in progress with the glove. He graded as one of the game's worst framers in 2018 but did make strides to average levels last year.
Though Narvaez is unquestionably a nice addition, there are some risks here for the Milwaukee organization. His .278/.353/.460 slash and 22 long balls from 2019 came despite a decidedly chilly 85.4 mph average exit velocity and 27.5% hard-hit rate. Narvaez can draw a walk, with an 11.3% career rate, but could slip back towards league-average in overall offensive productivity if he can't sustain the power output.
One other factor here: Most of the damage done by the left-handed-hitting Narvaez last year came against right-handed pitching. The Brewers will presumably task Manny Pina with a larger role than he was allotted last year with Grandal around.
As for the Mariners, this is only the latest in a long line of roster swaps. Consider its place in this strand of the voluminous trade history of Seattle Jerry Dipoto. Narvaez arrived last fall in the swap that sent reliever Alex Colome to the White Sox. Colome had only just landed in Seattle along with Denard Span in a creative mid-2018 arrangement. Now, after one productive year with the M's and despite several seasons of affordable control remaining, the 27-year-old Narvaez is heading out the door. He stands to be replaced by 28-year-old Tom Murphy, who was himself picked up in a late-spring deal earlier in 2019.
Murphy's own booming breakout in Seattle last year presumably helped nudge the Mariners into a move here. There's also a solid prospect on the way in Cal Raleigh, though he's not necessarily ready for prime time and isn't a sure thing. The Mariners will presumably now set out looking for a second piece of a new backstop tandem. Since the right-handed-hitting Murphy made his mark almost exclusively against left-handed-hitting pitching last year — he carried a whopping 450-point OPS spread — it stands to reason that the team will prefer to find a player who (like the outgoing Narvaez) profiles as a strong option against opposing righty pitching.
In Hill, the Mariners will acquire a 2018 fourth-rounder who's already been traded once since being drafted out of the University of South Carolina. The Mets selected Hill with the 110th overall pick in 2018 but traded him to the Brewers in exchange for Keon Broxton last January less than a year after that pick. (Ironically, Broxton landed in Seattle on a waiver claim long after the Mets had cut him.)
Hill spent the 2019 season with Milwaukee's affiliate in the Class-A Midwest League, tallying 121 2/3 innings of 3.92 ERA ball with 8.1 K/9, 4.1 BB/9, 0.89 HR/9 and a 44.4 percent ground-ball rate in 23 starts (plus another three relief outings). Hill is 6'6″ and listed at 225 pounds, so he has plenty of size to stick as a starter, though reports from FanGraphs and MLB.com note that his questionable command could drop him into a bullpen role despite the potential for three average or better pitches (fastball, slider, changeup). He was ranked in the back half of the Brewers' top 30 prospects and should fall into similar standing within a rapidly improving Mariners farm system.
Seattle will also pick up an additional pick in the 2020 draft as well as the slot money that accompanies that selection. Draft slot values for next year aren't yet known, but picks in that general vicinity slotted in around $900K in value last year, so it's likely the M's are adding close to a million dollars to next year's draft pool. Seattle gave up two fairly expensive seasons of Colome to acquire four years of Narvaez in the first place, and they've parlayed that deal into a productive year from Narvaez, a decent pitching prospect and some additional capital in the upcoming draft. It's not an overwhelming return, but the end result moves the needle on the Mariners' rebuild forward a bit.
Ken Rosenthal of The Athletic reported that the two sides were close to a deal (via Twitter). Greg Johns of MLB.com reported the Mariners' return and that the deal had been completed (via Twitter).