JAN. 3: The Nationals have announced the deal.
JAN. 2: The Nationals have agreed to a deal with free agent right-hander Will Harris, The Athletic's Ken Rosenthal reports (Twitter link).  The contract is a three-year pact worth $24MM, as per USA Today's Bob Nightengale (via Twitter).  Harris is represented by agent Gavin Kahn.
Reports from earlier today suggested that Harris could be nearing a signing, as he had multi-year offers on the table from more than one team.  Though Harris has a long track record of success, a three-year commitment is significant considering that the righty turned 35 last August, and only two other relievers (Drew Pomeranz and Will Smith) received three or more guaranteed years in free agency this offseason.  MLBTR projected a two-year, $18MM deal for Harris, as we ranked him 22nd on our list of the winter's top 50 free agents.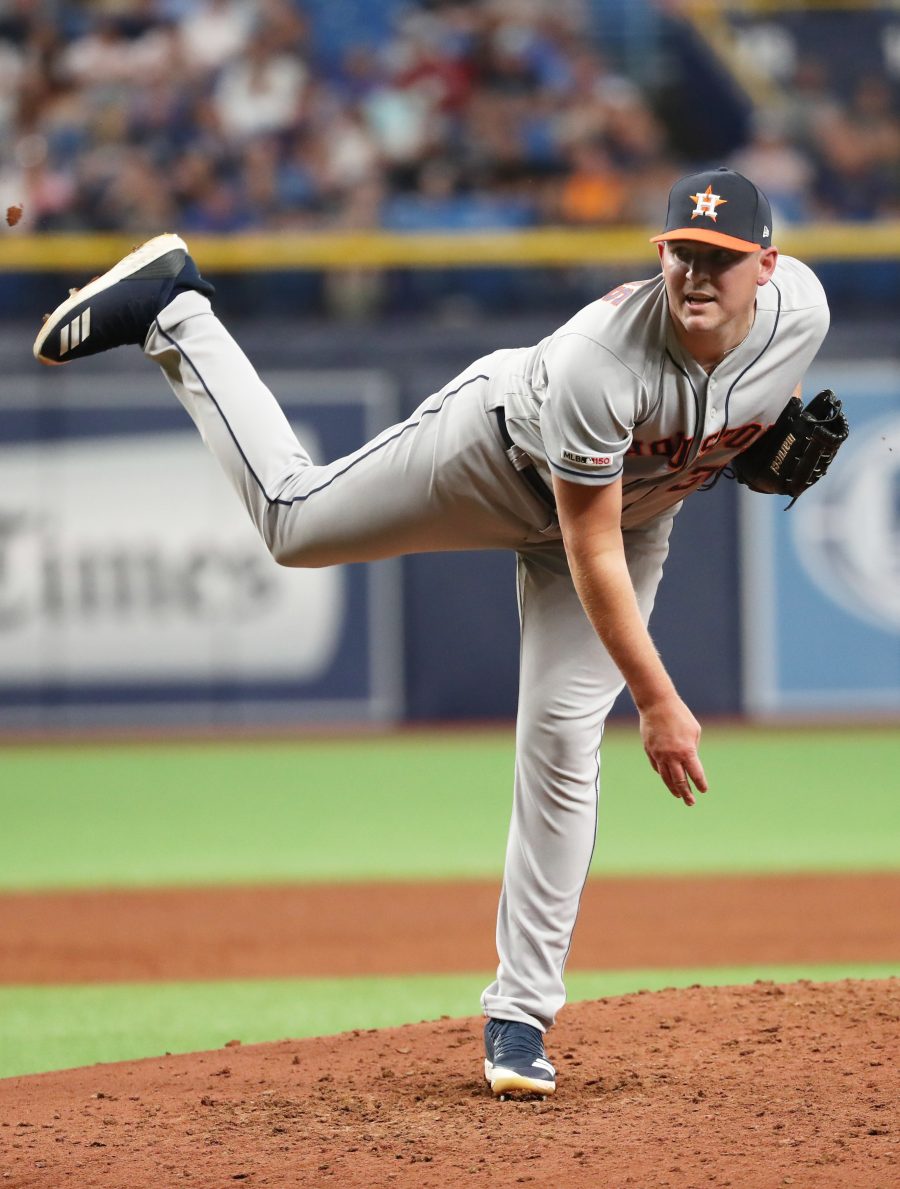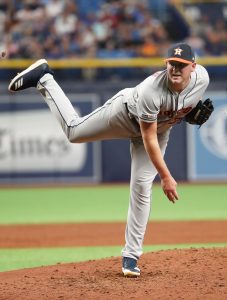 The three-year pact was a major factor for Harris, as he told Mark Berman of KRIV Fox 26 (Twitter links).  "The Nationals knew the importance of [the three-year deal] and they kept that on the table & made the decision that much easier," Harris said.  "We agreed to terms last weekend.  From the beginning of the process the Nationals were pretty high on me.  The interest was mutual."
While Harris' age is a natural question mark, he has a pretty clean injury history, with only two IL stints (totaling around six weeks in 2017 due to shoulder inflammation) over his nine MLB seasons.  In that time, he has quietly posted some outstanding numbers, particularly as a member of Houston's bullpen from 2015-19.  Harris has a 2.36 ERA, 4.38 K/BB rate, and 9.5 K/9 over 297 innings, averaging 59 frames per season.
As you might expect from an Astros pitcher, Harris had an outstanding spin rate (96th percentile) on his fastball in 2019.  His Statcast metrics also place him among the league's best in curveball spin, hard-hit ball percentage, and xwOBA (.235, with only a .269 wOBA).  Harris has also been consistently good at keeping the ball on the ground during his career, with a 49.6% grounder rate.
Unfortunately for Harris, the most famous pitch of his career is one that he couldn't keep out of the air — the low fastball that Howie Kendrick just got enough of, as Kendrick launched Harris' offering off the right field foul pole for the homer that put the Nationals ahead in Game Seven of last year's World Series.  In some unique baseball irony, Harris will now be joining the team that caused that bad memory, and he'll even be sharing a clubhouse with Kendrick (who re-signed with the Nats on a one-year deal).
Clearly there aren't any hard feelings on Harris' part, and the Nationals are undoubtedly happy to add such a highly-touted reliever to their bullpen.  Washington's relief corps was a well-publicized mess for much of last season, before Daniel Hudson's late-season emergence helped stabilize the pen enough to take the Nats through the postseason.  Harris will lineup behind closer Sean Doolittle in 2020, and Harris' presence now means that he'll essentially replace Hudson in the District's pen, Jesse Dougherty of the Washington Post tweets.  The Nats were willing to give Hudson more than a one-year guarantee but not more than $6.5MM in average annual value, so they instead spent some extra money to land a more consistent reliever in Harris.
After re-signing Kendrick, Stephen Strasburg, and Yan Gomes, Harris represents the first major new face to join the Nationals this offseason.  The bullpen was unquestionably a major need for the Nats, who also have to figure out vacancies at third base in the wake of Anthony Rendon's departure, second base, and first base, though Kendrick will be deployed around the infield in some manner and star prospect Carter Kieboom is expected to play a bigger role in 2020.
The $8MM average annual value of Harris' deal brings Washington's estimated luxury tax number to just under $184MM, as per Jason Martinez of Roster Resource.  The Nats are still reportedly in the hunt for Josh Donaldson, whose market is now rumored to be in the four-year, $100MM range.  Landing Donaldson, therefore, would put the Nats either right up against or slightly over the $208MM tax threshold, though since the club got under the threshold last season, they would be taxed at only a first-timer rate if they surpassed $208MM this season.  The Nationals slightly exceeded the Competitive Balance Tax line in both 2017 and 2018, though they stayed in the lowest penalty zone (less than $20MM in overage).
Photo courtesy of USA Today Sports Images